Number 33 Royal Air Force Elementary Flying Training School, Caron, Sask., was constructed in the late months of 1941 at a cost of $1,169,319.70. Its role was to train student pilots in the primary skills of flying in preparation for advanced flying school courses. Characteristically an R.A.F. unit throughout its complete history, it officially opened under the command of Wing Commander A.N. Worger-Slade on Dec. 17th, 1941,with 335 personnel of all trades. Flying training began on Jan. Ilth, 1942. The inventory consisted then of 56 DeHavilland Tiger Moth biplane training aircraft.
Flying advanced, despite winter hardships and the haste in which they had to establish themselves in a facility that was neither complete or ready, at an average of 90 hours flown per day. By the end of April 1942, 275 hours per day flying training was realized. Personnel then numbered near 700 of all ranks, including pupils.
On May 25th, 1942, Number 33 E.F.T.S. became the first jointly operated R.A.F. Civilian School in Canada when the Boundary Bay Flying Training School was established at Caron. Mr. Leslie J. Martin was Managing Director while Squadron Leader Haward, R.A.F., replaced Wing Commander Worger-Slade as Officer Commanding air force personnel. The only significant change was the release of R.A.F. tradesmen for duty in England and the presence of civilian men and women working and living on the air station. R.A.F. personnel continued in the flying training category trades.
The Fairchild Cornell monoplane trainer replaced the Tiger Moth in Jan. 1943. The station inventory of aircraft was now around 100 machines. The air station was a self-contained community having its own hospital, supply, administration, police, post office and maintenance staff. The airmen's leisure time was given to sport and entertainment activities. There were Sunday Church services, weekly movies, regular dances, and a monthly magazine.
In 2000 remnants of the old airbase could still be seen.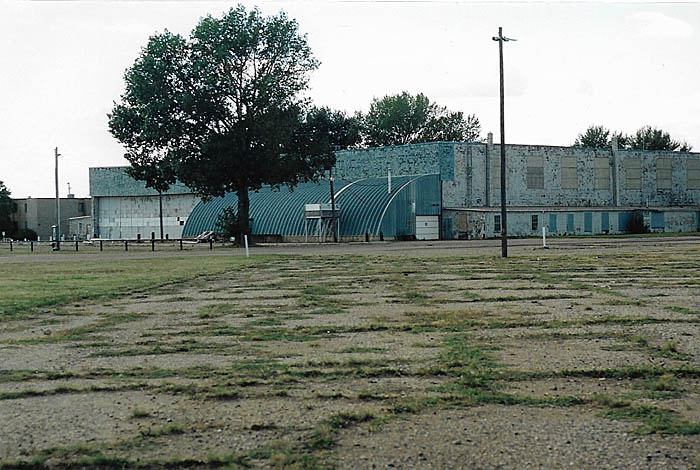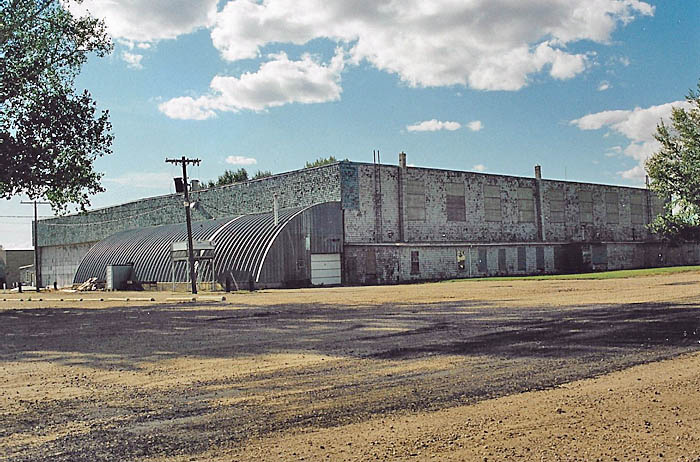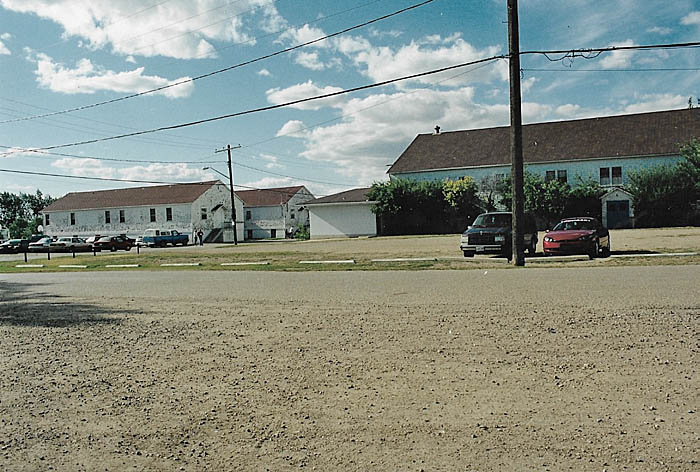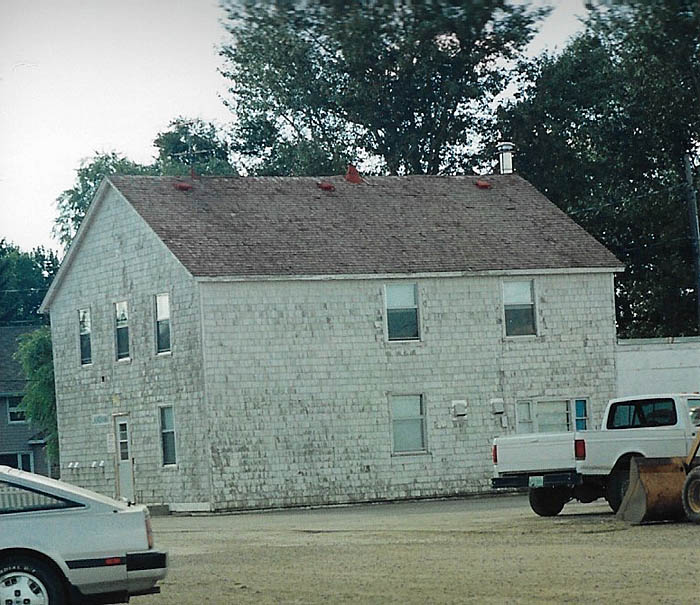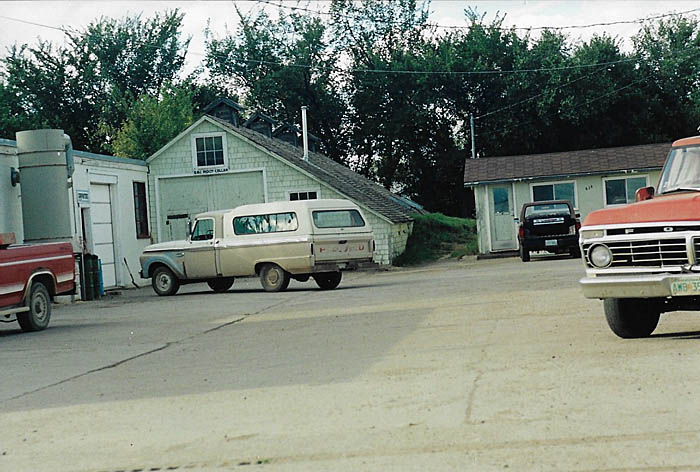 Number 33 E.F.T.S. finally closed on Jan. 14th, 1944, although the air station continued in use as a Relief Field for Number 32 Service Flying Training School, Moose Jaw, until that unit was disbanded on Oct. 17th, 1944. The equipment was dismantled and moved away. A few buildings were torn down and some were moved to locations in towns or villages nearby. Such is the Royal Canadian Legion Hall in Caron, which was the original Guard House. The Briercrest Bible College took over the site and buildings in 1946.

Ten airmen lost their lives in training accidents and are buried in the Caron Cemetery. In all 1,837 pilots were trained at Caron.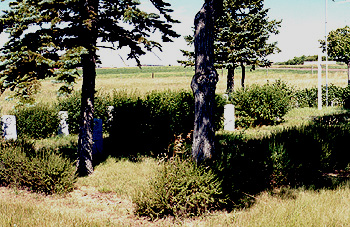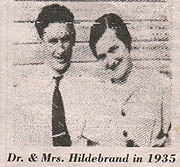 During the 1930s Sinclair and Isabel Whittaker along with their friends from the village of Briercrest conceived the idea of starting a Bible school in one of the town's vacant buildings. In May 1, 1935, Mr. Whittaker met with the young pastor and evangelist Henry Hildebrand and invited him to become the pastor of the newly formed Briercrest Gospel Assembly. Henry shared the Whittaker's love for Bilble teaching but he was hesitant as to whether he was the man to further their dream of starting their own Bible school. However, the Briercrest believers work and persistence paid off and 11 local students enrolled in classes on October Ilth, 1935, in the small village of Briercrest.
By 1938 enrollment had grown to 69 students. Mr. Whittaker arranged to have the store he owned in Rouleau torn down, and to then have the lumber hauled to Briercrest in order to build a new town hall. In exchange for this new town hall the village gave the vacant Yale Hotel to the growing school.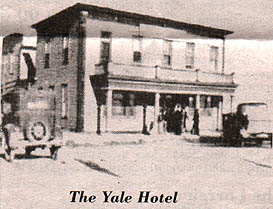 With the end of the war there was an influx of students. With no water supply and few vacant buildings the question was could the village of Briercrest contain them and the answer was NO! Mr. Whittaker had always dreamed of using one of the post-war empty air bases for the Bible School Campus. He used his talents as a former MLA and his own personal funds to secure Caron Air Base for his beloved Bible School. In 1946, the young school moved to the base (later to be named Caronport) where Mr. Whittaker continued to devote his energy and resources until he died in 1974 following a stroke. Isabel Whittaker taught English and Speech in the school and sacrificed many of life's material pleasures in order to see the growth of Briercrest Bible Institute.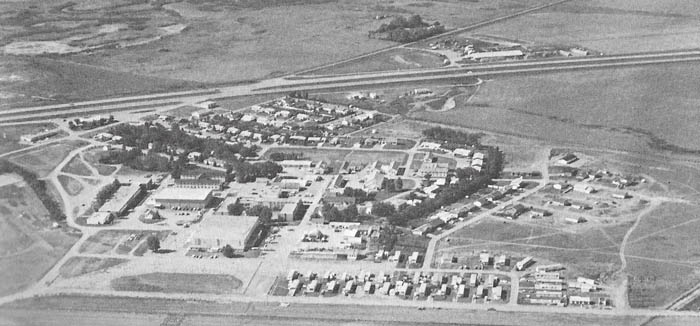 1982


Amost 60 years has passed and a great campus has been built on that wind swept prairie airbase. An unlikely location, you might feel, for the largest Bible College in Canada. In addition to the Bible College, Caronport High School, a Christian day/ residential school, and Briercrest Biblical Seminary are also located at Caronport. These last 60 years have seen thousands and thousands of Briercrest graduates leave their "home-away-from-home" on the prairies to serve in communities all over the world.
Caronport September 2000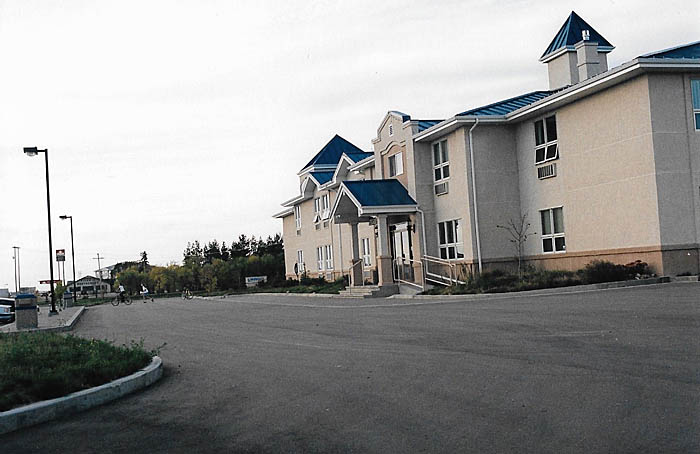 Above: The Pilgrim Motel




Above: Caronport High School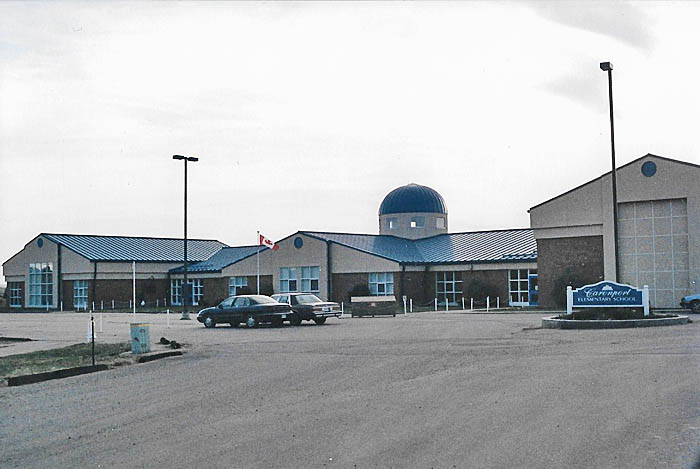 Above: Caronport Elementary School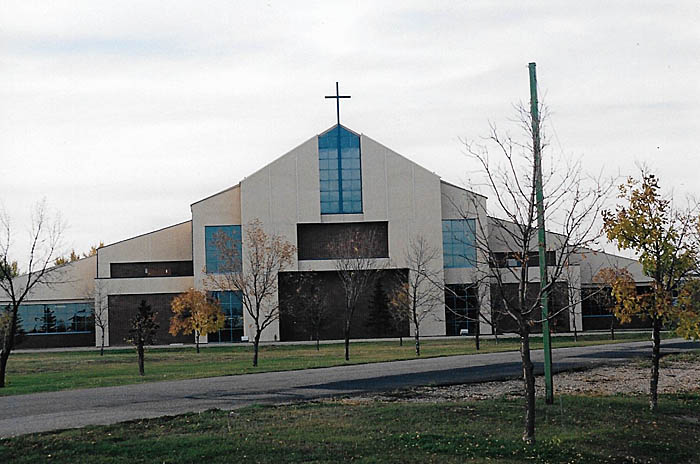 Above: The Hildebrand Chapel



What happened to the young Henry Hildebrand who wasn't sure whether he was the man to start this great undertaking? The Whittakers' faith in him was fulfilled - he served as President and then Chancelor of Briercrest Schools for almost 60 years. In1979 he became the recipient of the Order of Canada for his outstanding service to his country, its' citizens and humanity at large. In 1992, on the occassion of the 125th Anniversary of the Confederation of Canada, he was cited as "Man of the Year, 1991, by Governor General Ray Hnatyshyn.