In his book, The Villages of Manchester
1
, Chris E. Makepeace, says that, "In 1827, the Botanical and Horticultural Society was founded in Manchester with the express aim to encourage the study of botany and horticulture. Sixteen acres of ground were laid out on the edge of Manchester and planted with trees and shrubs and later more exotic plants were added when a splendid glass house was erected."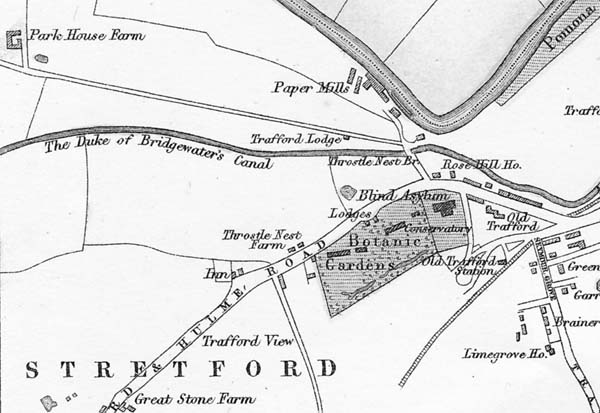 The gardens were a feature of this part of Manchester for more than 70 years but towards then end of the 19th century, interest declined and the land was sold.
The following postcard images of the Botanic Gardens are shown with the permission of English Heritage and appear on their Heritage Explorer web site.