The story begins with two families; the Harrisons and the Jacksons, who by the early 1920's were established brick makers in the Manchester area. The company that became known as J&A Jackson Ltd., was formed by an alliance of these brick makers. It would appear that Joseph Jackson was the catalyst in the process. Jackson was related to the Harrisons by marriage. He was in fact married to Walter Harrison's eldest daughter.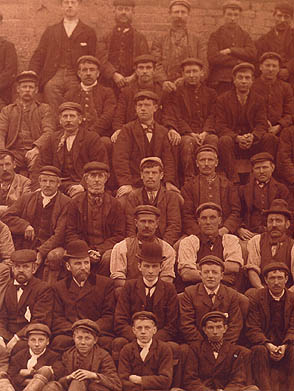 James Harrison, the head of the Harrison family, was born in 1834 and he lived until 1903. He had seven sons who survived adolescence and all of those sons were at one stage involved in the family brick business.
At the time of the merging of the various brick works into one company their various holdings were as follows:
| | |
| --- | --- |
| Location of the Brickworks | Owner |
| Chorlton | Joseph Jackson |
| Longsight | Joseph Jackson |
| Bredbury | John and Thomas Harrison |
| Reddish | John and Thomas Harrison |
| Levenshulme | John Harrison |
| Denton | John and Thomas Harrison |
| Adswood | Walter Harrison |
J.&A. Jacksons was incorporated on April 7th 1922, and the Board of Directors was as follows:
Joseph Jackson - in the Chair
John Harrison
Thomas Harrison Snr.
Thomas Harrison Jnr.
Walter Harrison
James Harrison
Frederick Towns - Solicitor
J. R. Heaketh - Auditor
In its first month of operation, the Company made and sold nearly a million bricks and rapidly expanded to become an important supplier in the Manchester area, chiefly for the common bricks which were used for internal wall leaves before the introduction of concrete blocks. The brickworks at Pink Bank Lane was confirmed as the registered office and it remained there for 52 years, moving to Swindon in 1974 and ultimately to its current location at the Adswood works in Cheadle, Stockport.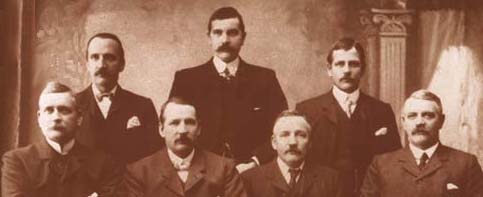 The Harrison brothers
Left to right: Thomas, Harry, James, Sam, Walter, Robert, John
Each of the Harrison brothers lived in a different district of what is now Greater Manchester and "stayed put" building a strong relationship with the local community in the church and the council. Every year the brothers and their wives would take a holiday together for about one week, usually in Prestatyn.
Over the next 50 years the Company grew and prospered by acquiring brickworks across the North West of England stretching from Wallasey near Liverpool to Glossop in Derbyshire, with a large concentration in the South Manchester and North Cheshire areas.
---
STOCKPORT

MANCHESTER

1

*Brick&Tile, Adswood

1922

10

* Windmill Lane, Denton.

1922

2

Harcourt Street, Reddish.

1922

11

Broom Avenue, Levenshulme.

1922

3

Linguard Lane, Bredbury.

1922

12

Longford Road, Chorlton.

1922

4

Hempshaw Lane.

1922

13

Pink Bank Lane, Longsight.

1922

5

AdswoodLaneWorks,Adswood.

1928

14

Cemetery Road, Bradford.

1922

6

Tenement Lane Works.

1928

15

Enville Street,Audenshaw.

1931

7

Harwood Road, Heaton Mersey.

1932

16

Briscoe Lane, Newton Heath.

1940

8

Turncroft Lane.

1938

17

Hale Lane, Failsworth.

1940

9

Con Brick, Cheadle Hulme.

1954

18

Greengate, Chadderton.

1948

LANCASHIRE

MERSEYSlDE

19

lrlam Brick Co.

1926

25

Barker ]ones, Moreton.

1961

20

Leigh Brick Co.

1927

26

Barker ]ones,Wallasey.

1961

CHESHlRE

DERBYSHlRE

21

Poolhouse Road, Poynton.

1929

27

Glossop Brickworks.

1975

22

Mobberley Brick& Tile

1935

WEST MlDLANDS

23

Vernon, Poynton.

1938

28

* Sandown, Aldridge.

1987

24

Oversley Ford.

1948

ESSEX

29

* WH Collier Ltd., Marks Tey.

1988

* Works operating in 2000
In July 1923, Jackson's management discussed the enhanced movement of bricks by petrol wagons compared to steam wagons. This culminated in the purchase of two 2-ton Hoffman tipping wagons at £375 each and two 4-5-ton Karrier tipping wagons at £710 for two.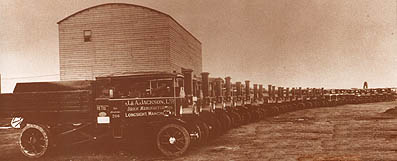 Jackson's fleet of Foden steamers survived the change to petrol as demonstrated by this impressive line-up in 1935. The petrol wagons can be seen at the end of the line.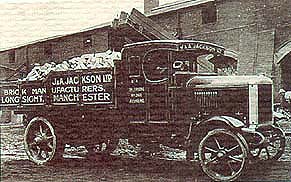 In the company records for 1924 there is mention of a contract with the Central Purchasing Department of Manchester Corporation for 1 million bricks to be purchased over a 12 month period. This was the forerunner to many contracts with Manchester Corporation.
At the June 1924 Board Meeting it was reported that 35 acres of land had been purchased adjoining the Longsight works at a total cost of £8,431 - 5s - 0d or £240 per acre.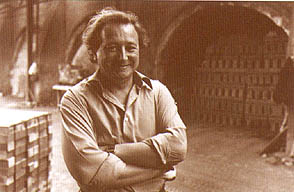 A later view of a brick kiln.
In 1925, the concern was the heavy cost of production resulting from the amount of coal used for firing the bricks. This was because of the low carbon content in the local boulder clay. The solution was to add crushed collery shale during the brick making process. The bulk of this was crushed at the Longsight works with shale from Bradford Collery. The Longsight shale crushing plant was still in operation in the 1980s.

Below is a map of the Longsight works in an OS map of 1933 and below it you can see the same site in a 1953 aerial photograph.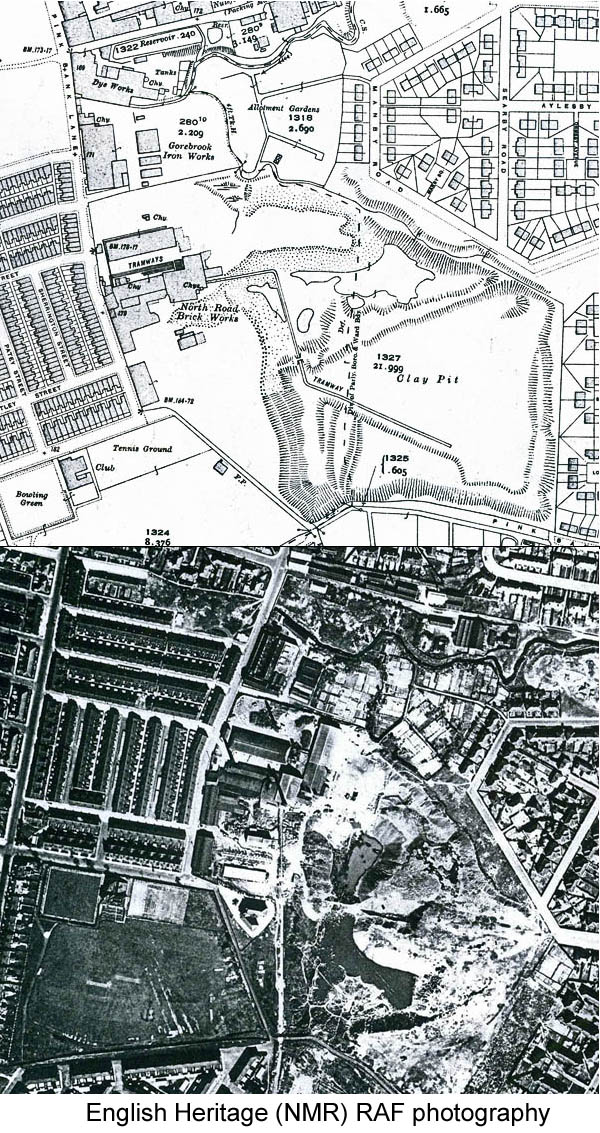 Although Joseph Jackson was the catalyst in forming the new company, it was not long before cracks began to show and in January 1934, a serious rift developed between the Board and Mr Jackson concerning his other brick making interests. Later, in June 1934 he was refused permission to become a director of a Birmingham brickworks, and, in August 1935 resigned in a dispute over land. In the same year, Company Secretary Thomas Jackson resigned over a salary dispute. He was the last Jackson to be involved in the Company.
In December 1936 planning permission was sought for a new Head Office in Longsight. The building was built by Thomas Warrington of Hyde for a tender price of £5,702. The building is used today as a private school.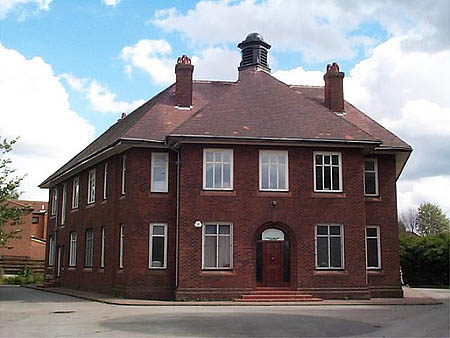 In April 1942, 5 acres of tipping land at the Longsight plant were made available for allotments.
In October 1968, Jackson's sold 33 acres of land at Longsight to Manchester Corporation for tipping. The selling price was £175,000. In 1924 they had bought 35 acres of land in the same location for £8,431 - 5s - 0d
In January 1972, Jacksons were talking to two other large companies regarding friendly take-over possibilities. One of these was Christian Salvesen Ltd., and talks progressed in a satisfactory manner until July 1973, when a share offer was made with a suggested completion date of October 1st 1973. With the acceptance of the Christian Salvesen offer, the Company changed hands on 5th December 1973. Christian Salvesen, a private Scottish company, was originaily interested in acquiring Jackson's land bank for Whelmar, their housing company. At the time of the sale, only I I of the works were operating and Whelmar immediately started housing developments on the redundant sites. All land and legal matters were transferred to the various departments of Christian Salvesen subsidiaries, leaving J&A Jackson free to concentrate on the manufacture of bricks.
During the mid 1970's building recession, an investment in new plant and technology was undertaken, resulting in a rationalisation programme which saw the closure of nine works and the concentration of powerful, high technology resources at Denton and Cheadle. The Longsight and Chadderton works were closed along with the Bredbury block plant in September 1974.
By 1985, Christian Salvesen had become one of the largest private companies in Britain and was floated as a PLC. In June 1986 the Company's name was changed from J&A Jackson Ltd., to Salvesen Brick Ltd..
In late 1994, Christian Salvesen took the decision to sell the Company and this was conducted by means of a controlled auction, which was open to both trade and financiai buyers. The final short list of bidders was made up of four trade and four financial buyers. Presentations to all eight were made by the board of directors at that time, who were to be ultimately involved in a management buy-out.
The process culminated in March 1995, when the current management acquired the Company with the backing of CINVen, the venture capital arm of the British Coal Board Pension Fund. In May 1995, the Company's name was changed to Chelwood Brick. This name was chosen through a competition open to all employees, the winning entry, by Commercial Manager Mike Jepps, reflecting the Company's location in Cheadle on Adswood Road.

Click on the corporate logo above to see more images
from the former Jackson's Brickworks
---
Acknowledgements
Thank you to Chelwood Brick, Graham Todd and Les Cotton for the information above, much of which came from a wonderful commemorative brochure produced by the Company