White City's Location
The White City Amusement Park was constructed on 16 acres of land in the Old Trafford district of Manchester, England. It was located between Chester Road on the north and Talbot Road on the south. It was bounded on the west by Warwick Road and on the east by what is now White City Way.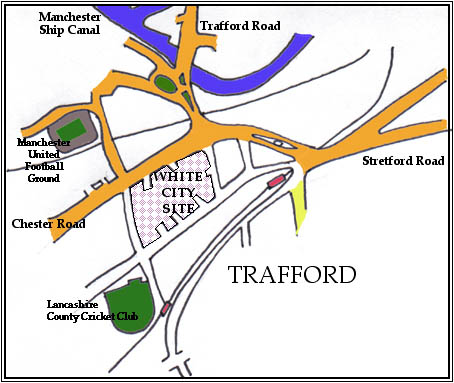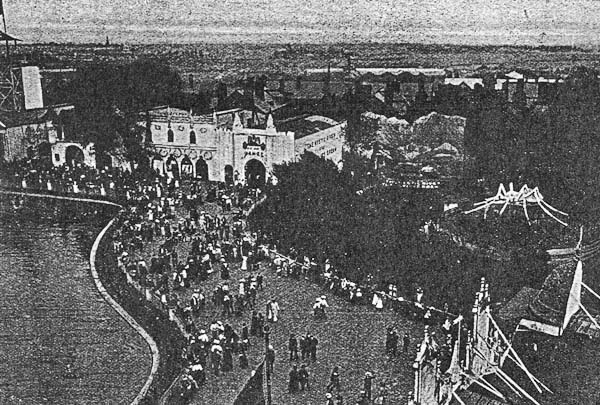 The view of the park from the Holland Slide. Notice the water chute tower in the top left of the picture and the Spiders Web towards the right edge.

Below you can see the site in this 1950s aerial photograph. By this time the Botanic Gardens and the Amusement park were gone but the stadium and the gates can be seen. Houses with gardens have been built along the margins.