1740 - Toad Lane School founded by Samuel Taylor
1762 - James Leach, the Lancashire composer, was born in Wardle
1784 - First Sunday School begun by James Hamilton, a tinplate worker
1789 - Moss School - or - Free English School endowed by John Hardman and built
1791 - First factory chimney erected in Rochdale
1795 - Bread riots in Rochdale
1800's
1804 - Rochdale Canal opened, December 21

1808 - Lord Byron became Lord of the Manor of Rochdale
1810's
1810 - Hope Chapel erected

1811 - John Bright born at Greenbank, Rochdale

1814 - First National School established

1815 - June 17 Thomas Livsey born in Regulator Inn, Blackwater Street

1819 - Roger Fenton, the world's first accredited war photographer, was born
1820's
1825 - William Heap established the Caldershaw Old Mill

1828 - Hope Chapel School opened

1829 - Trinity Methodist Church opened

1829 - First lamplighter appointed - John Oats

1829 - Riots in Rochdale following weavers' strike. Union Secretary deported for life.
1830's
1831 - Casson's soda water first produced

1833 - A Co-operative store opened briefly at 15 Toad Lane

1837 - Baillie Street School opened
1840's
1841 - Leeds and Manchester Railway opened

1841 - Summit Tunnel opened. 
1842 - Rochdale Railway Station opened

1843 - Pablo Fanque's Circus, referred to in "For the Benefit of Mr. Kite" by the Beatles, 
visited in February

1844 - 21 December Rochdale Equitable Pioneers Society opened shop at No. 31 Toad Lane
1850's
1850 - John Milne born at 147 Drake Street, a world famous seismologist credited with 
 inventing the seismograph

1854 - Boiler explosion at Williamson's Bridgefield Mill killed 10 people and injured 20 more

1855 - Rochdale Cemetery opened
1856 - Rochdale Observer established
1860's
1864 - Thomas Livsey died on January 25. 40,000 people lined the route of the funeral

1866 - Co-op Central Stores opened at 45 - 51 Toad Lane

1867 - The Prince of Wales Theatre opened. Was later renamed Theatre Royal
1870's
1871 - Rochdale Town Hall completed and opened

1872 - First Free Public Library opened September 18

1872 - James Nuttal began constructing fish and chip ranges

1875 - John Ellis born, son of Joseph and Sarah Ellis of 18 Broad Lane, for 23 years a public executioner.

1877 - Rochdale's Union Workhouse at Dearnley (now Birch Hill Hospital) completed

1879 - Rochdale to Bacup railway line opened
1880's
1881 - Thomas Robinson's Machine Manufacturing Works established the world's first factory canteen

1883 - Steam trams began operating
1883 - Rochdale Town Hall tower destroyed by fire

1884 - First purpose built Public Library opened October 30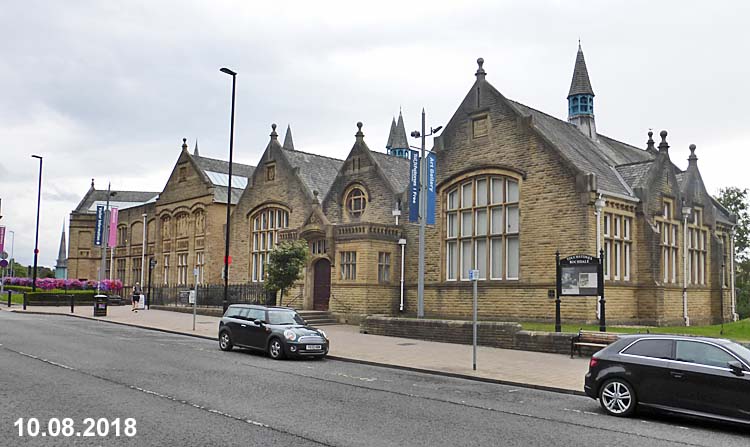 1889 - John Bright died
1889 - New Rochdale Station opened
1890's
1890 - John McNaught built the world's largest mill engine at the Ellenroad Mill.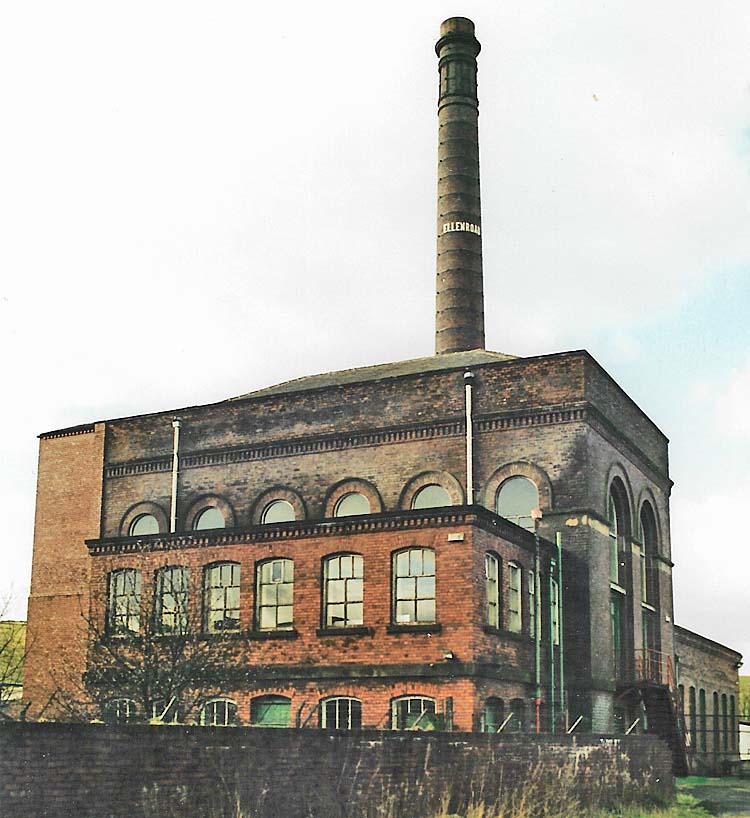 1894 - Fossil tree found at Sparth Bottom

1895 - Oldham Joint Company Bank opened on September 30

1896 - Jack Howarth aka Albert Tatlock - born

1896 - The Lancashire and Yorkshire Bank opened on July 4
1898 - Gracie Stansfield (Fields) born on January 9 in Moleworth Street

1899 - The White Angel statue donated by Ellen MacKinnon
1900's


1901 - June 11 Music Hall Star, Norman Evans, was born. The family lived at 5 Ventnor Street, Castlemere
1903 - River Roch covered through the centre of Rochdale

1903 - Art Gallery and Museum opened on April 3
1904 - Tram lines laid in Drake Street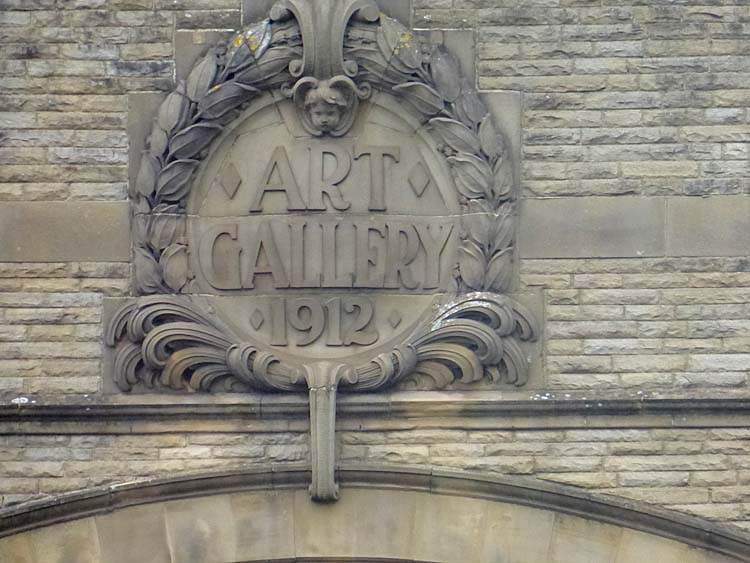 1905 - The last steam tram ran May 8

1905 - First electric tram reached Littleborough

1905 - Falinge Park opened

1906 - Rochdale celebrates Municipal Jubilee

1906 - General Booth, then 77, visited Rochdale

1906 - March 11, a steam valve burst at John Bright and Brother's Fieldhouse Mill, killing 3 people

1907 - Rochdale's Boer War Memorial unveiled on June 29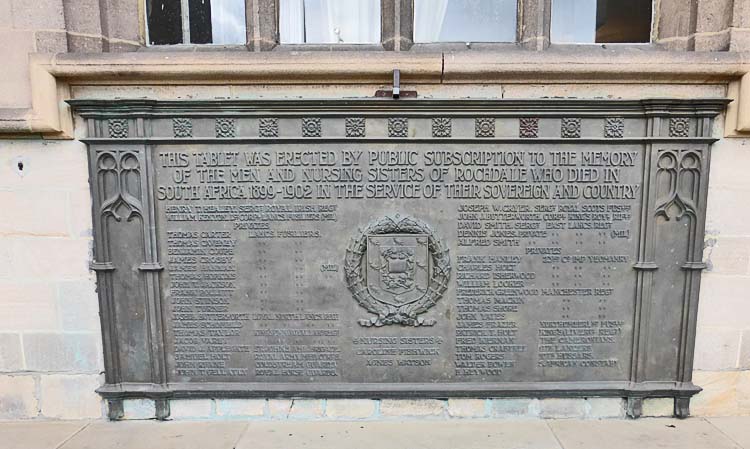 1908 - Foundation stone for the Hippodrome Theatre laid on June 6. 

1908 - The Old Circus, Rochdale's first static cinema closed. Gracie Fields gave her first stage performance 
in there.
1905.- Two years later Charlie Chaplin and Stan Laurel performed there.
1910's


1916 - Coal Bank Mill in Norden destroyed by fire
1916 - The Dunlop Rubber Company opened the world's largest factory under one roof employing 3200 people
1920's


1922 - Cenotaph completed - designed by Sir Edwin Lutyens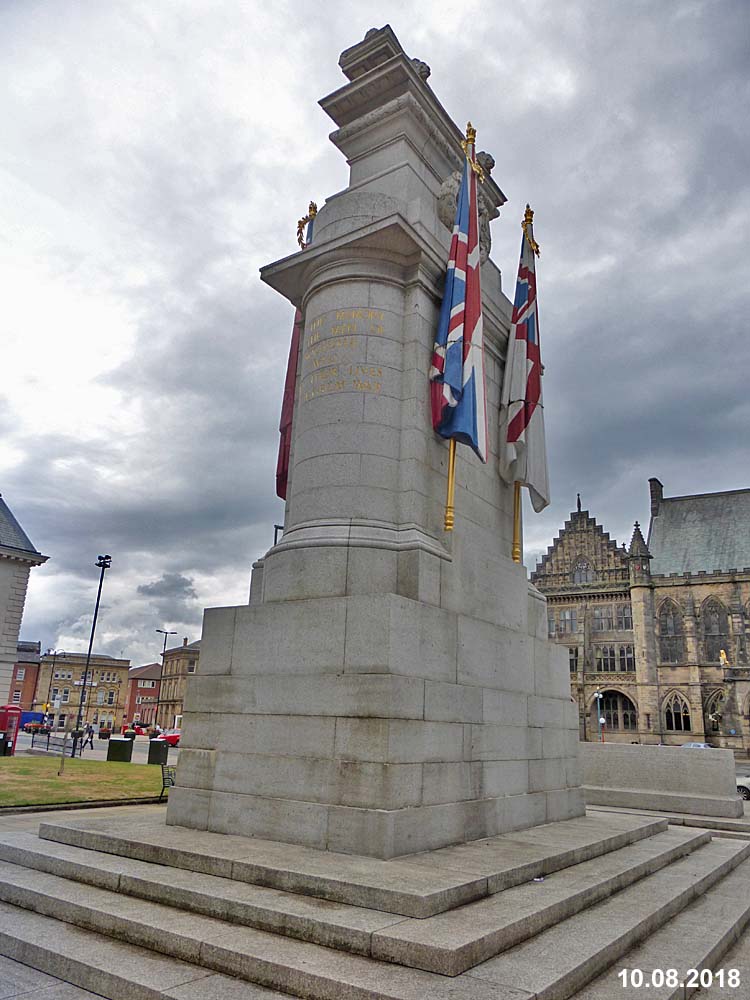 1922 - 40,000 people greet Rochdale Hornets returning to the town after winning 
the Northern Union Cup, beating
Hull 10 - 9

1923 - In March the Empire cinema showed "The Shiek" starring Rudolph Valentino

1929 - On July 8 the Pavilion cinema showed the first full length "talking and singing" film, "Lucky Boy" starring
George Jessel
1930's
1933 - Jock McAvoy, the Rochdale Thunderbolt, won the British Middleweight Championship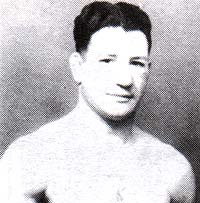 1935 - Jock McAvoy won the Lonsdale Belt

1935 - Work began on Watergrove Reservoir

1935 - Fire destroys Hornets' main grandstand

1937 - Gracie Fields granted Freedom of the Borough

1938 - Gracie Fields received C.B.E.
1938 - Royal Cinema built

1939 - Grandstand at the Athletics Ground collapses during Cup semi-final between Salford 
and Wigan killing 1
person and injuring 14
1940's


1941 - Air raid wrecked shops and offices in Sudden. Two high explosive bombs were dropped 
during a raid on
Thursday, January 9.
1947 - Passenger service between Bacup and Rochdale ended June 16
1950's


1950 - Bright's Nursery on Whitworth Road opened on January 10. It was, at the time, 
 the world's largest privately
run nursery

1952 - Cyril Smith elected to Rochdale Council

1952 - Clover Mill destroyed by fire 

1954 - Theatre Royal destroyed in a fire in November
1960's
1965 - C.W.S. purchased Cassons

1966 - Cyril Smith elected Mayor of Rochdale - received M.B.E.

1968 - The last steam train to make a scheduled trip from York to Manchester passed through Rochdale
1970's


1971 - Rakewood Viaduct opened in October. It is 840 feet long and rises 140 feet above the valley bottom

1972 - Cyril Smith became Liberal MP

1978 - Gracie Fields opens shopping precinct in Rochdale

1978 - September 15 Gracie Fields opened the Rochdale Exchange Shopping Centre
1980's


1984 - Fire broke out in the Summit Tunnel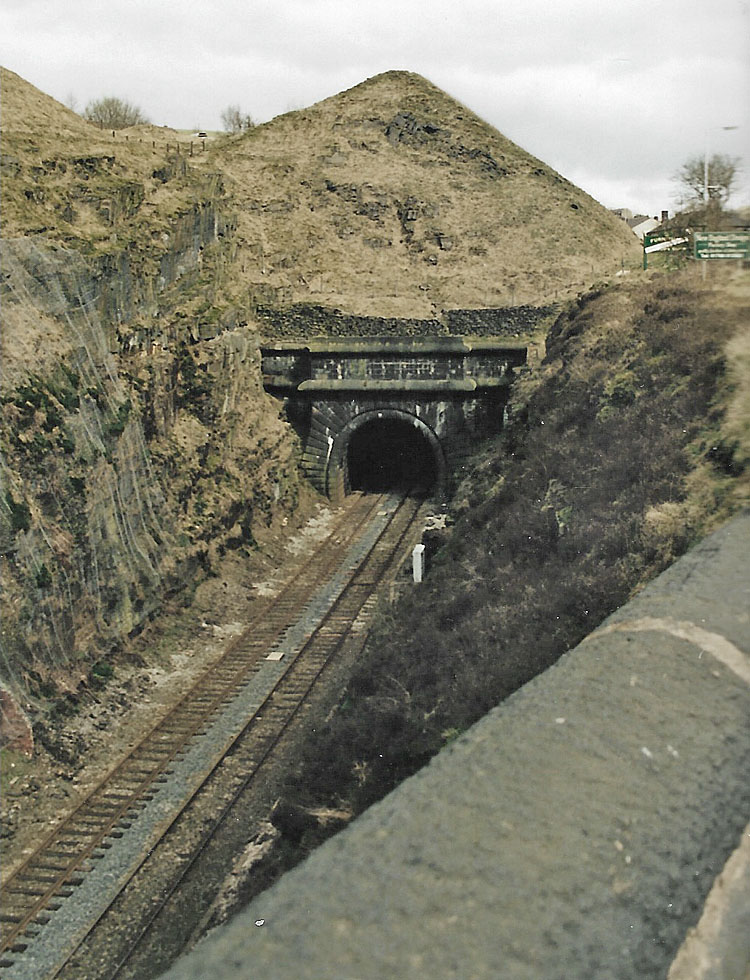 1988 - Cyril Smith knighted
1990's


1991 - Cyril Smith became Deputy Lieutenant of Greater Manchester

1992 - Cyril Smith stood down from Parliament April 23,
1999 - A dramatic police chase came to a stop a mile from the Rochdale city centre. Police began pursuing a
suspicious car on the M61 near Bolton. The occupants of the car opened fire on the police car and this
precipitated a 50 mile chase, during which the occupants of the car fired on a number of passersby, injuring
several of them. Armed with a handgun and a Kalishnikov rifle, the fugitives twice changed cars and
kidnapped a 27 year-old woman bystander. The chase ended near Rochdale when the driver finally lost control
crashing the stolen BMW into a lamp pole.

2000's
March 9, 2000 - The Co-operative Wholesale Society and the Co-operative Retail Services merged to create a £4.7
billion business that runs supermarkets, banks and funeral parlours.
May 19, 2000 - 55 year-old John Davies, a former homeless person, was awarded the Regional Award for Lifetime
Learning from the National Association for Adult Learning. Davies was homeless, divorced,
unemployed and in ill-health when he sought refuge at the Salvation Army Hostel in Rochdale. The
award recognized the work that he has done to acquire qualifications that are helping him to turn his
life around.
May 24, 2000 - The Swing Cottage Guest House, in Littleborough, was presented with the "Bed and Breakfast of
the Year Award" at the annual Northwest Tourist Awards.
June 16, 2000 - Two Rochdale area men awarded O.B.E.'s. Geoffrey Eldridge - for his work as Administrative
Officer at the Department of Social Services and James Marshall - for his services to Rochdale
Heartbeat.
August 18, 2000 - Fire at the Rex Mill in Middleton, next door to British Vita Foam.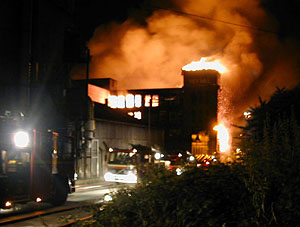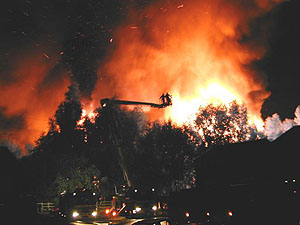 Images shown with the permission of Jeff Mills
September 4, 2000 - Police in Rochdale investigated the brutal murder of 65 year-old Ellen Jawczak whose body
was discovered in an alleyway in Deeplish near Rochdale.
September 8, 2000 - Computer services entrepreneur and philanthropist, Peter Ogden, provided Balderstone
Community School with the £50,000 they needed to apply to the Department of Education to
win specialist technology college status.
October 30, 2000 - The final 7 miles of the Manchester orbital motorway were opened. The new stretch of
motorway links the former M63 near Stockport to the Trans-Pennine M62 at Middleton, in
Rochdale.
December 15, 2000 - A gang of four men with strong Scottish accents robbed a newsagents owned by Bill Bennet
on the Edenfield Road in Norden. Two of the gang were senior citizens aged approximately 70
and it was one of them who distracted Mr. Martin by asking for assistance in finding a Christmas
card. The gang escaped with £960 in takings from the shop.
January 7, 2001 - A 7 year-old girl from Rochdale was tragically killed when she plunged 210 feet down a waterfall
in South Africa, despite her mother's desperate attempts to save her