In the 19th century, the town of Rochdale was the centre of the Parish of Rochdale, which was made up of five townships: Spotland, Wuerdle and Wardle, Blatchinworth and Calderbrook, Castleton and Butterworth.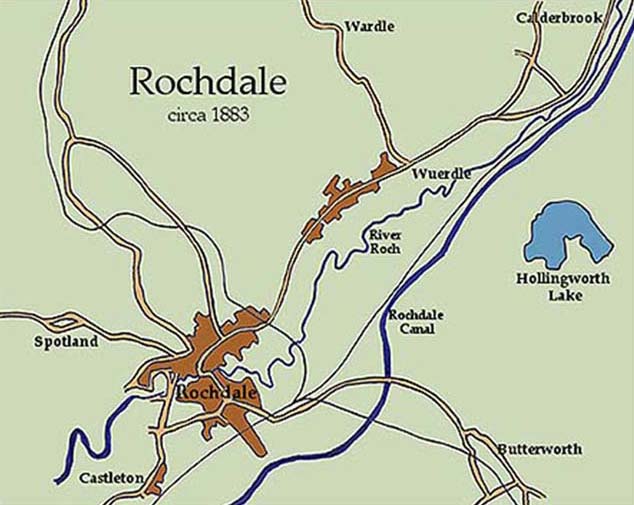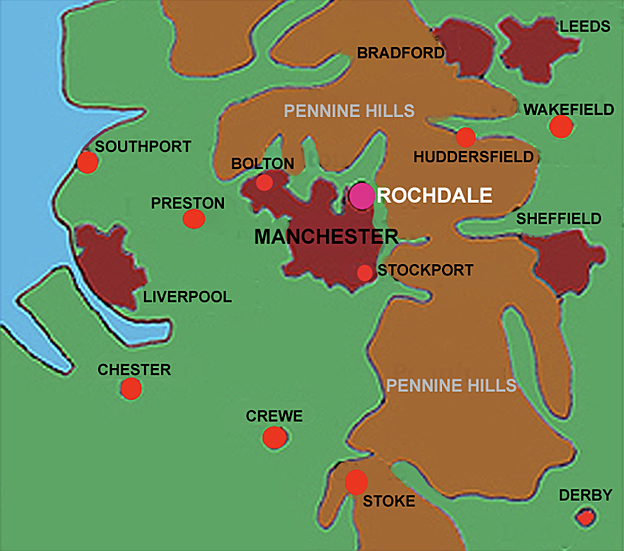 The towns and villages, which have merged into the "community" known as Greater Manchester, were settled at an important location. The rugged and remote Pennine hills, sweeping southwards from the Scottish border, form a cove-like indentation at this point and major rivers pour down from deep valleys before meandering across the Cheshire Plain on their way to the Irish Sea.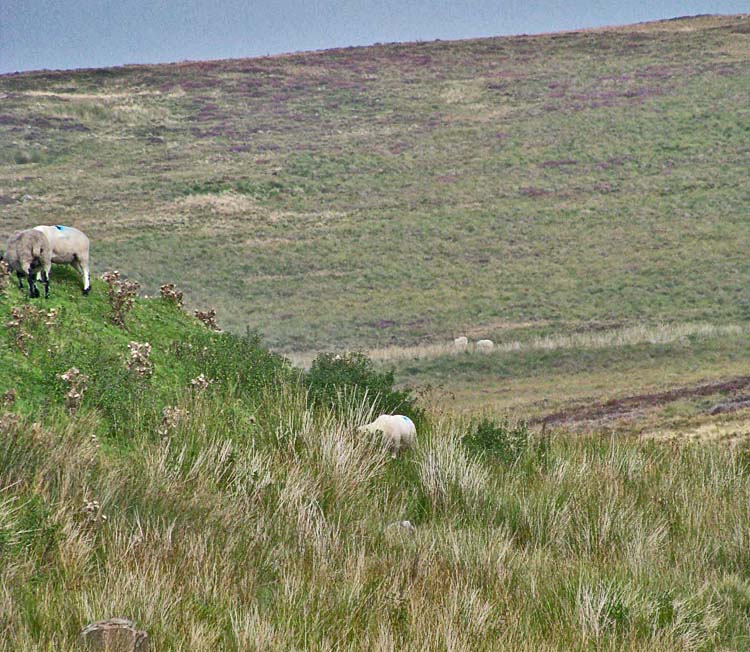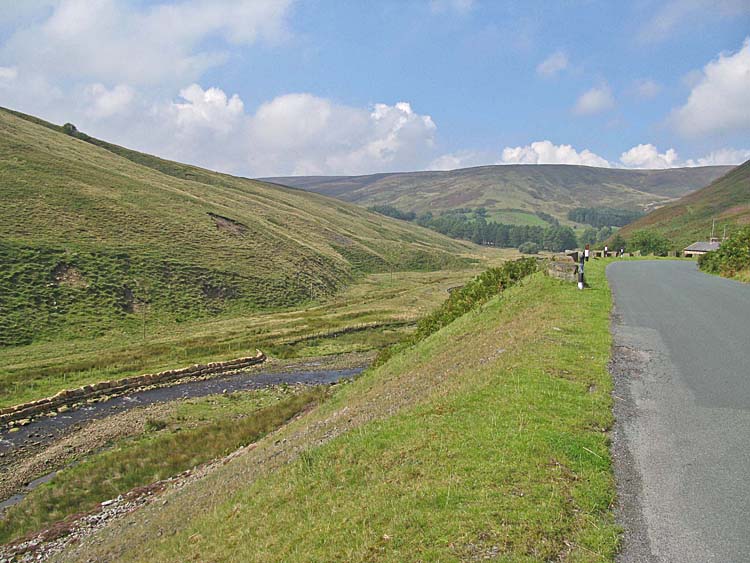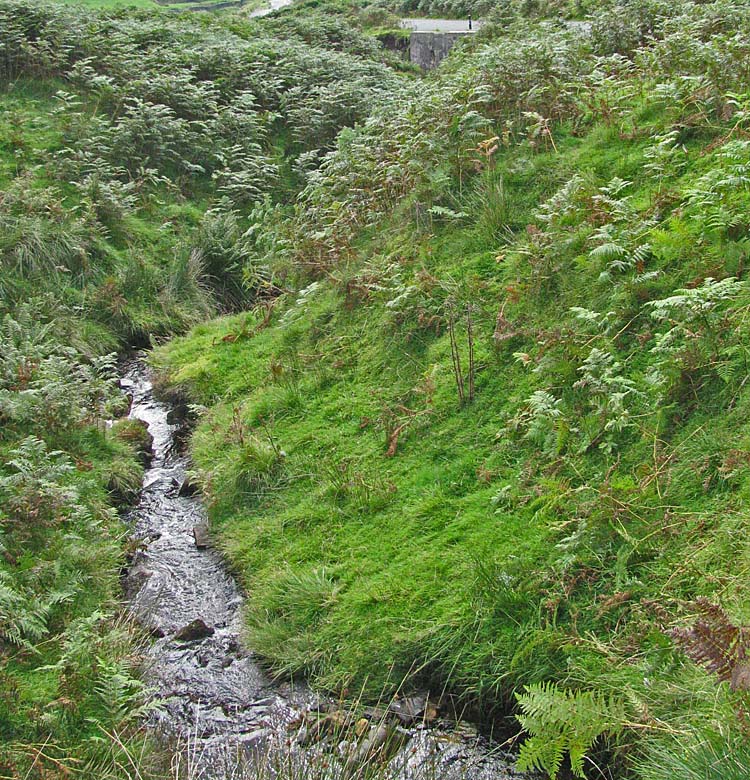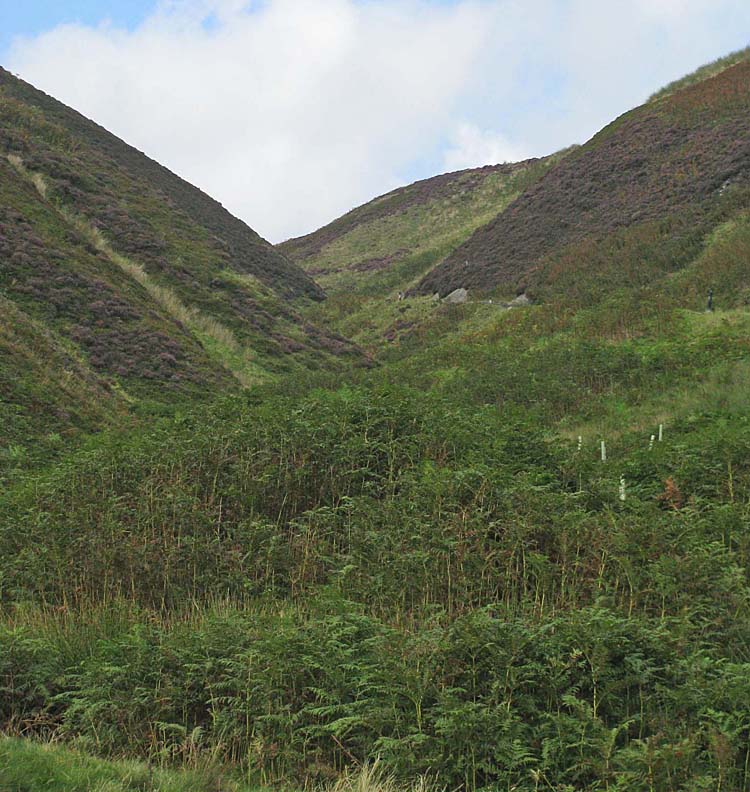 Tucked tightly within this "cove" is Greater Manchester, with its eastern and northern borders hard up against the surrounding moorland.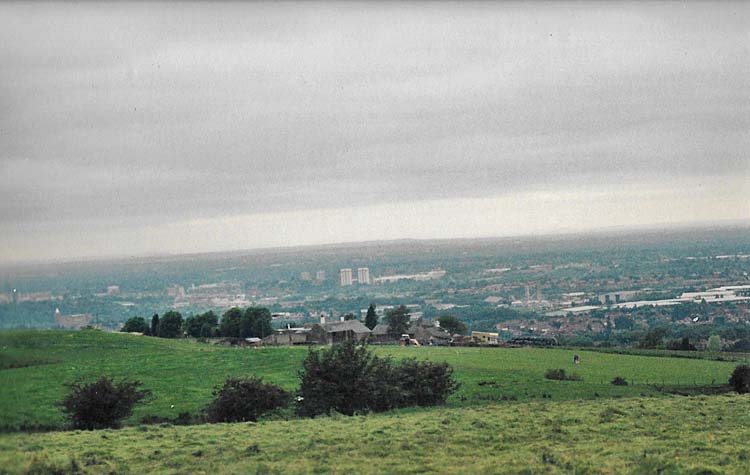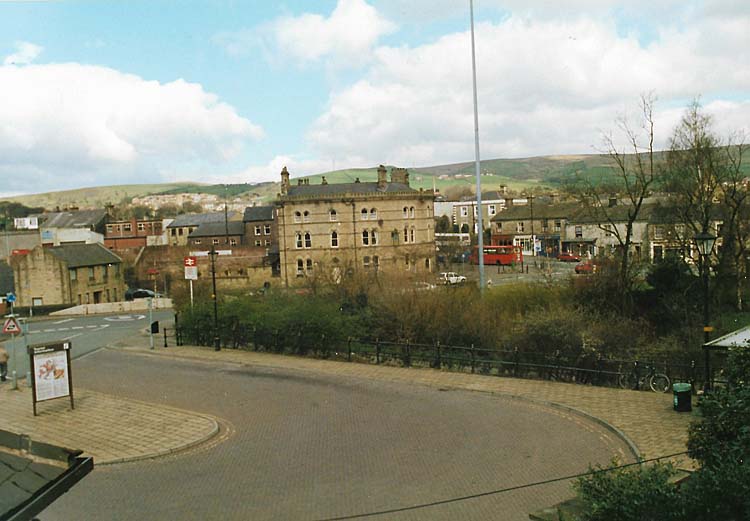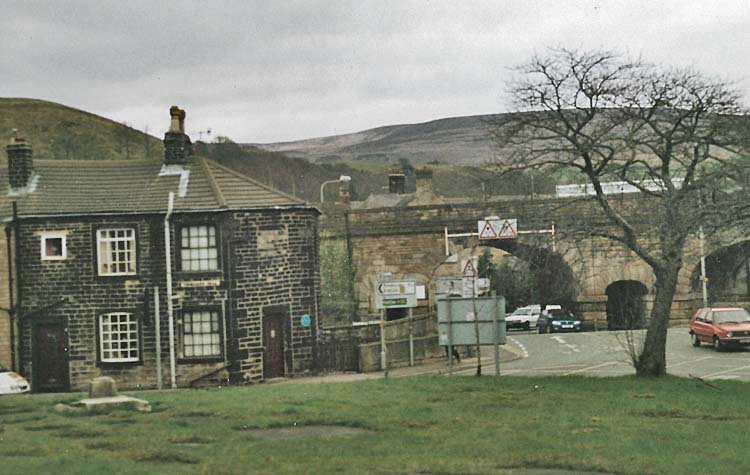 Rochdale occupies the north-eastern corner where the land rises towards the moors, close to the border with Yorkshire.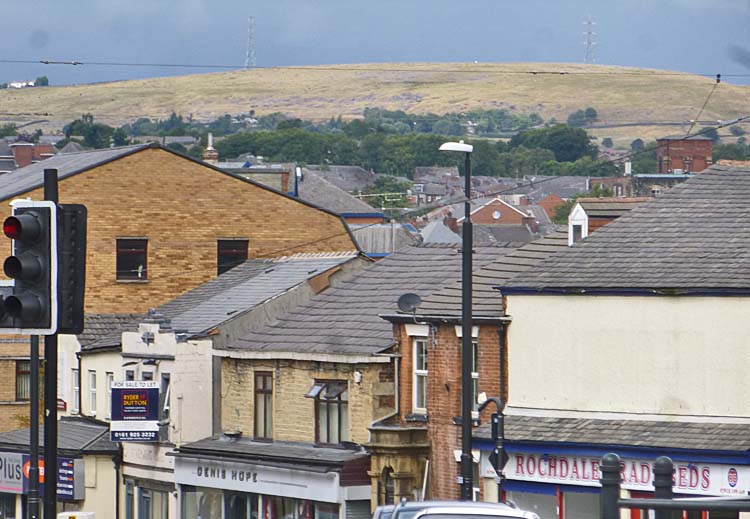 Today the town of Rochdale is the centre of one of four townships that make up the Borough of Rochdale.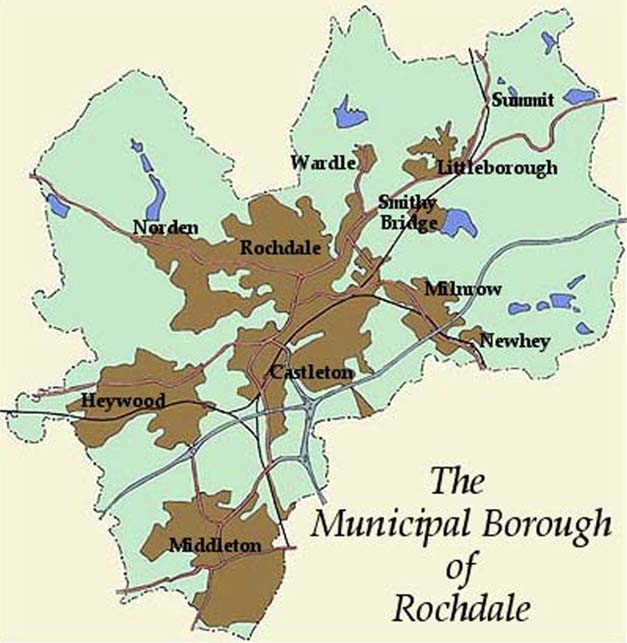 200,000 people live within the borough in and around the towns of Rochdale, Middleton, Heywood, Littleborough, Milnrow, Newhey and Wardle. Occupying the top right-hand corner of the Manchester conurbation, the Borough of Rochdale is the largest of the 10 metropolitan boroughs making up Greater Manchester and the one with the lowest population density. Rochdale's 200,000 residents are spread over an area of 62 square miles.