John Bright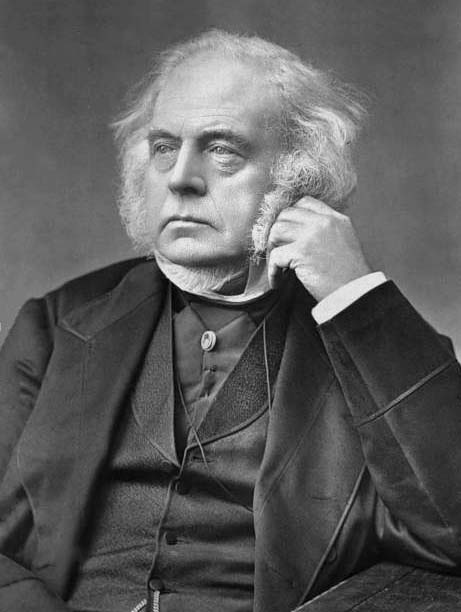 John Bright was probably the most famous and successful of the personalities on the Rochdale scene in the 19th century. Bright was front and centre in all of the political and labour struggles of the time, but unlike his contemporary, Thomas Livsey, Bright was not seen as a champion of the average man.
John Bright was born in Rochdale in 1811. His father Jacob Bright was a Quaker and a cotton spinner, and he passed on to his son a commercial and religious heritage that were to define his life.
Being a nonconformist in Rochdale often meant you were something of a radical and Bright fought his share of battles. He led the fight in Rochdale to oppose the payment of a tax to the Anglican Parish Church. Even though much of the population belonged to one or another of the nonconformist churches, all were required to pay a tax to support the Parish Church. Bright led a long and acrimonious fight to abolish the tax and won. He also played a leading role alongside Richard Cobden in the campaign to repeal the Corn Law. This law was a legacy of the Napoleonic Wars and it imposed a tax on imported corm, thereby protecting wealthy English farmers and landowners. It was Bright who, as a member of Parliament, was highly influential in convincing the Prime Minister, Sir Robert Peel, to repeal the law in 1846 and begin an era of Free Trade in the country. It was Bright's Quaker values that also led him to take an anti-war stand which made him very unpopular at the outbreak of the Crimean War. Bright was, in fact, burned in effigy in his own riding over his stand. In time, when the British population realized the full horror of the Crimea, others began to see Bright's point of view. However, it cost him his seat at the next election.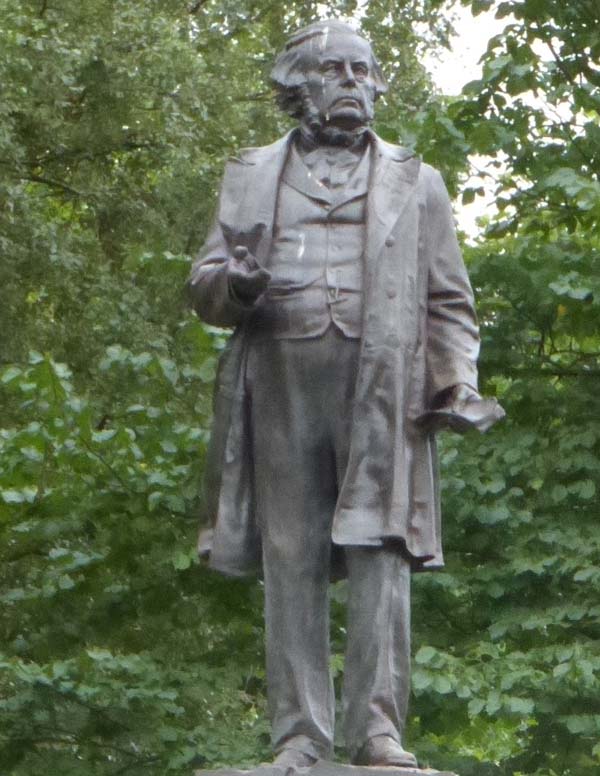 John Bright became the M.P. for Durham in 1843 and he had an illustrious political career gaining a reputation as an outstanding orator and a persuasive debater. In later years he was the M.P. for both Stockport and Birmingham. He spoke out against slavery and campaigned for an extension of voting rights.
In Rochdale though, John Bright was known as an unyielding, unsympathetic mill owner. Whilst he was campaigning against slavery, he was resisting efforts to improve the slave-like conditions under which children worked in factories, including his own. It was also well known that the housing he provided for his workers was of such poor quality that they lived in the worst slums in a town not known for salubrious living conditions.
In a time when the Rochdale workers were attempting to preserve their meager wages through their union, John Bright prided himself on fighting them every step of the way. Faced with a strike among his carpet weavers, he did not hesitate to replace them with blackleg workers.
Views on Bright vary even in retrospect. He was clearly an important and influential spokesman on a number of major issues. He led a long and successful commercial and political life. However, on the day of his funeral in Rochdale, the general population exhibited little grief at his passing.