Manchester Metropolitan University - Chatham Building & Benzie Building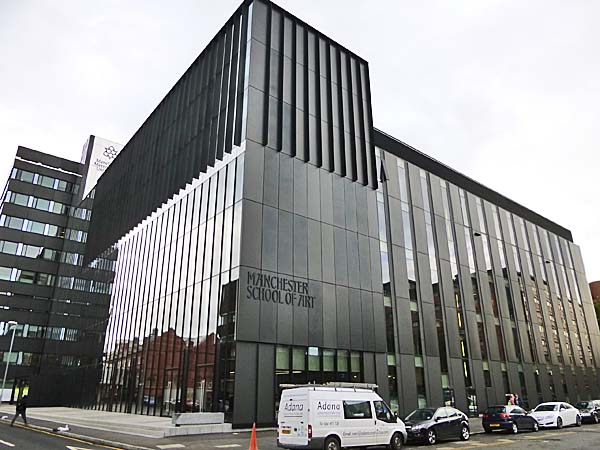 This complex of buildings belong to Manchester Metropolitan University's School of Art. The building in the foreground is the Benzie Building opened on November 19, 2013. It is named after Alan Benzie, the outgoing Chair of Governors.
The University describes the Benzie Building as,
"... home to an impressive vertical gallery, workshops, a roof garden and hybrid studio areas offering flexible space for a range of events from meetings and conferences to product launches and exhibitions. The roof terrace, located on the fourth floor, offers a unique new space for events with a capacity of up to 200 people.
The new building brings together the traditional and modern aspects of Manchester Metropolitan University, with stunning views over the campus and the city of Manchester."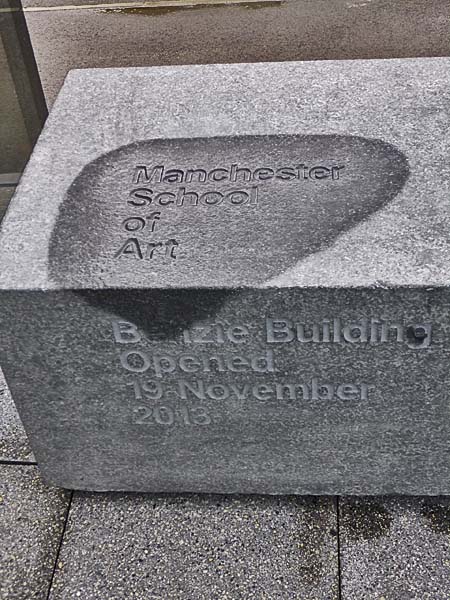 David Crow, Dean of the Manchester School of Art, is quoted on the MMU website saying that he thinks, "... the building is so successful because its design is based on a clear vision about what we were trying to achieve which was interpreted with a great deal of care and attention to detail by the Architects FCB and the design team who were helping us realise our vision."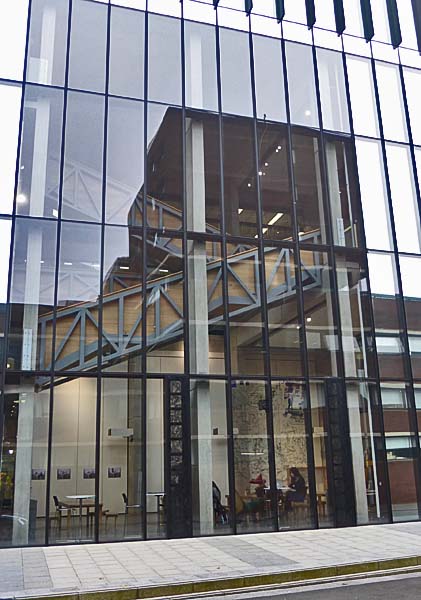 The tower block section of the complex is the Chatham Building that was reclad and refurbished during the construction of the Benzie Building.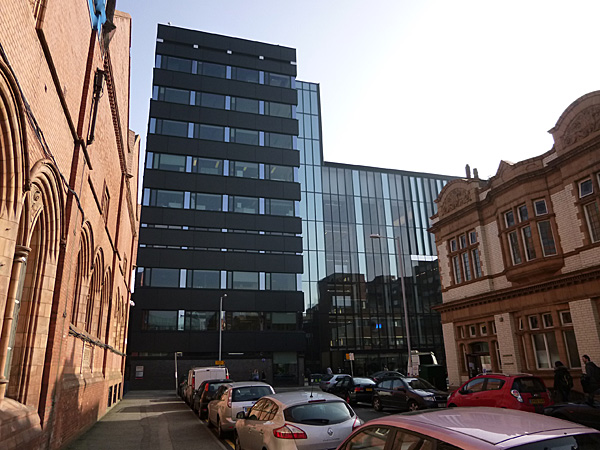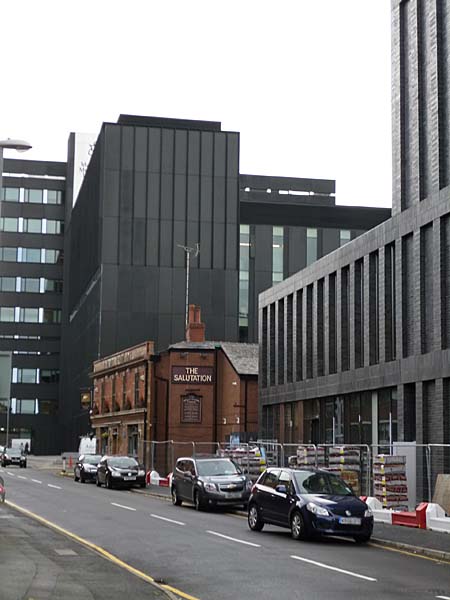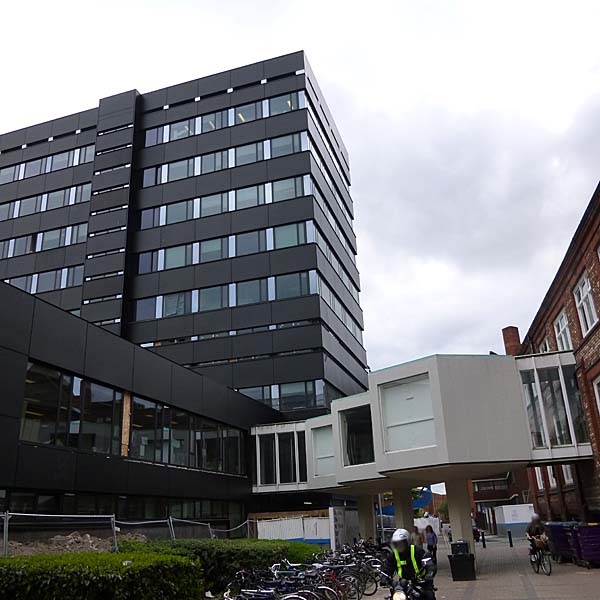 This new and renewed building was designed by the architectural practice of Feilden Clegg Bradley Studios. They say of the project that, "A highly visible new vertical gallery space creates a new 'Window on the Arts' for the Faculty. It includes a spectacular new entrance gallery, circulation and exhibition zone, and provides strong linkages both vertically and horizontally between the existing Chatham Tower and the new building. ....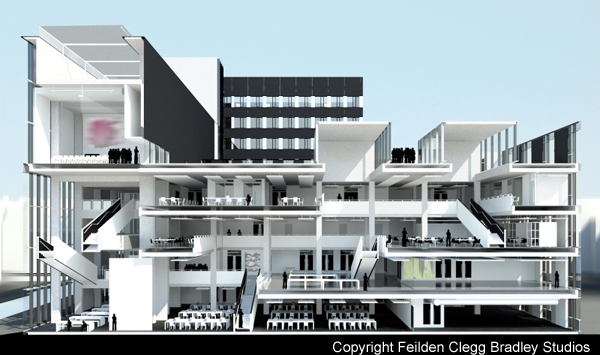 .... Th
e gallery space acts as a shop window providing a showcase for the Faculty of Art and Design to the University and the City, while the hybrid studio spaces beyond offer flexible and adaptable space, appropriate for the changing needs of 21st century Arts education. Inspiration for the new Art and Design school draws from the traditional warehouse typology, whilst applying a modern interpretation."



********************************

Below are images taken during the construction phase.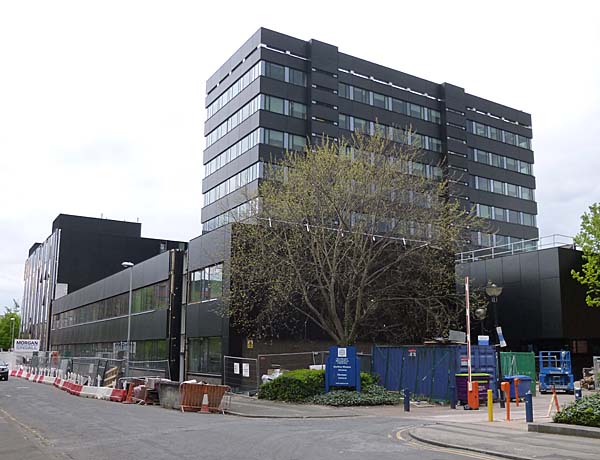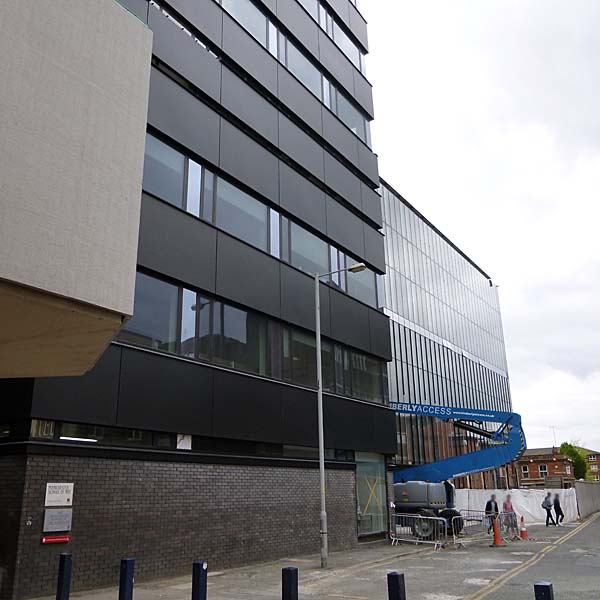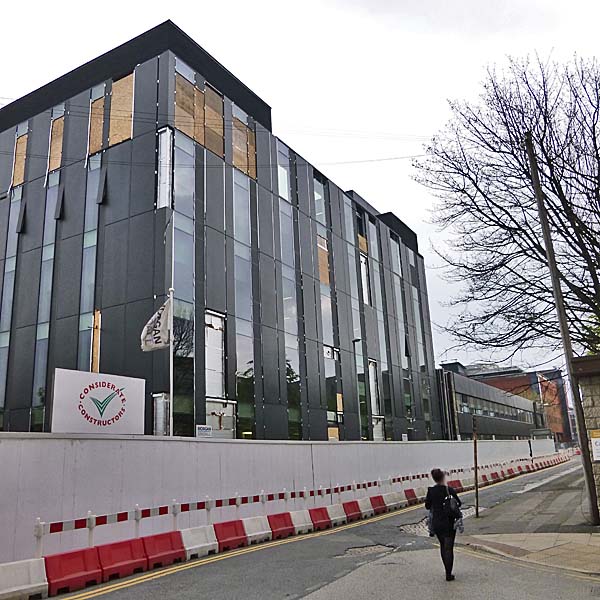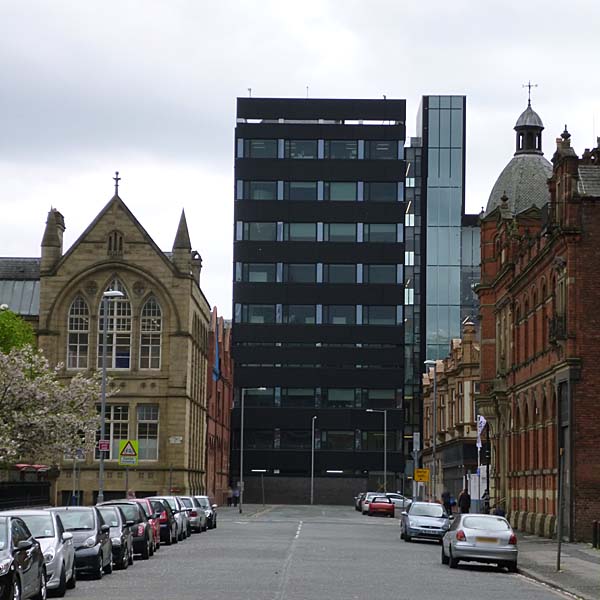 Updated views - March 2014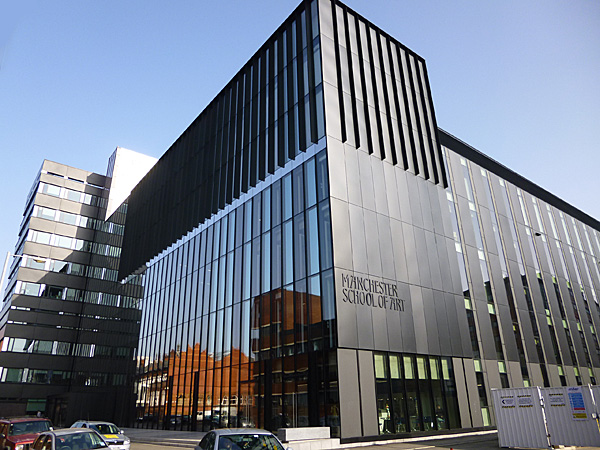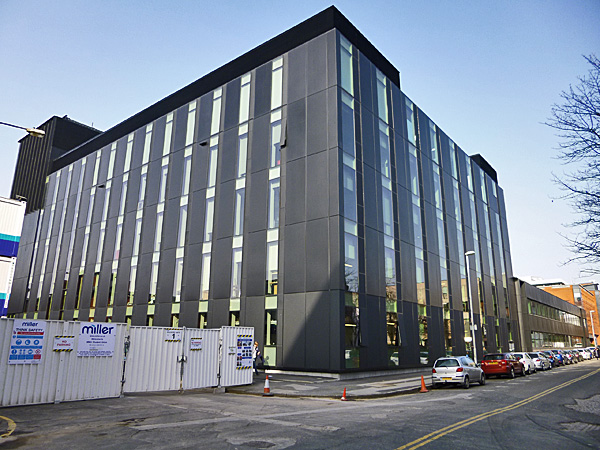 ***********************
The original Chatham Building was designed by S. G. Besant Roberts of the City Architect's Department, and built between 1966 and 1971.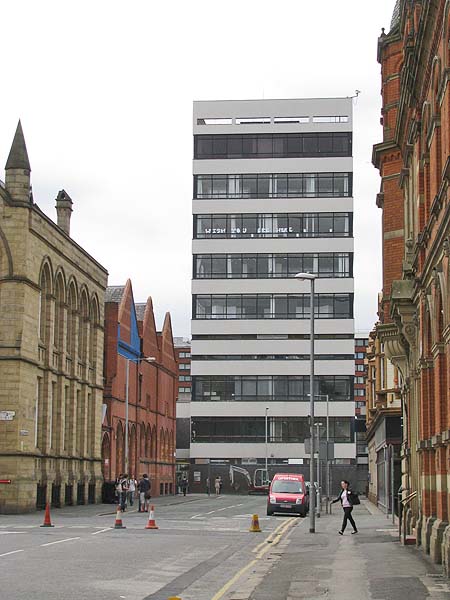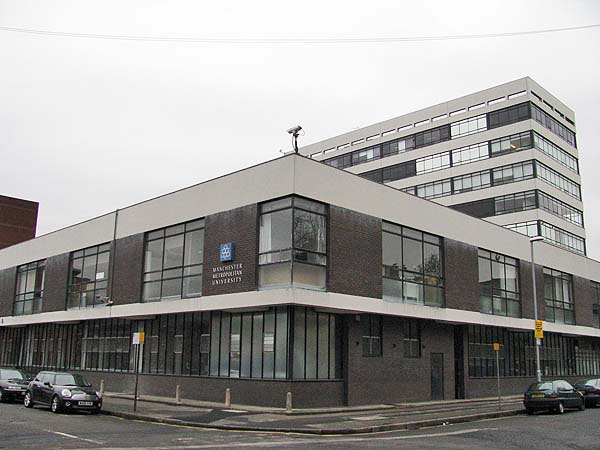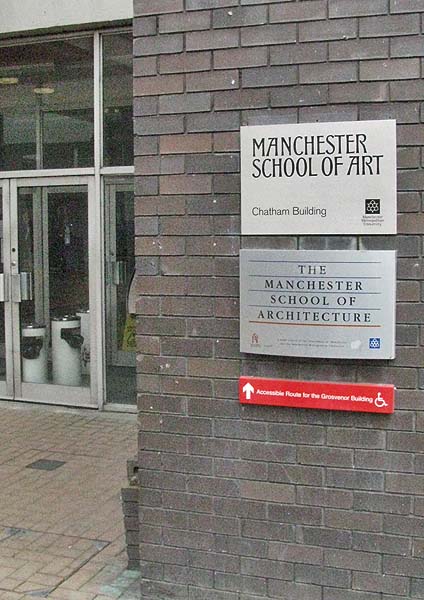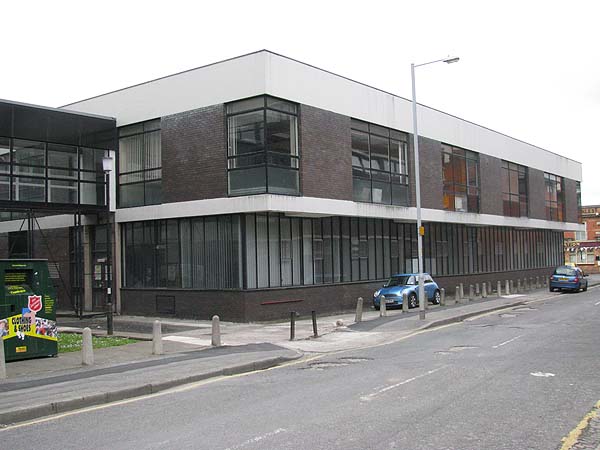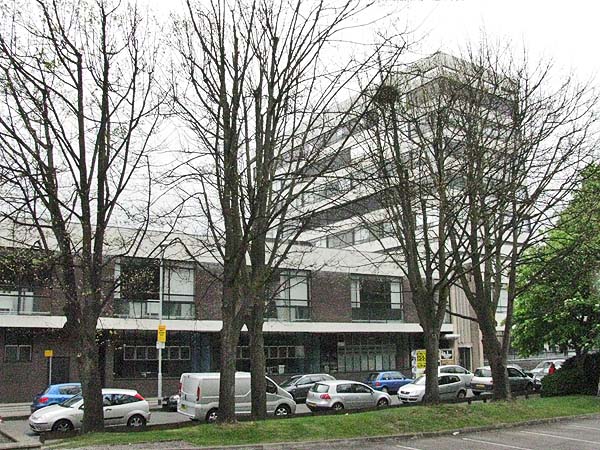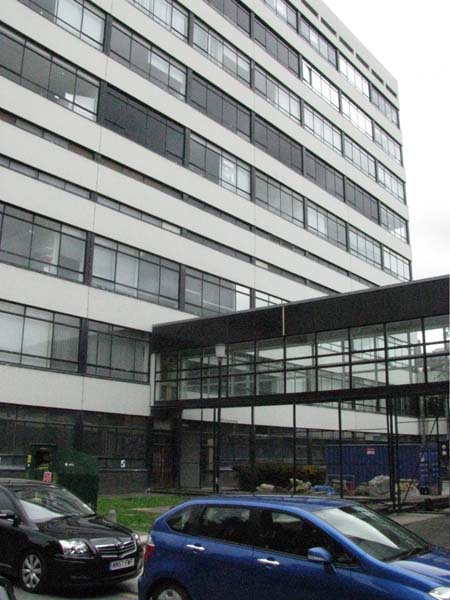 A bridge connects the Chatham Building to the College of Art Extension, built in 1979.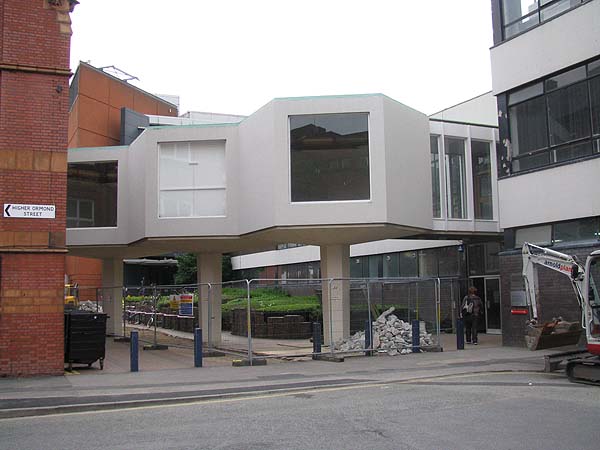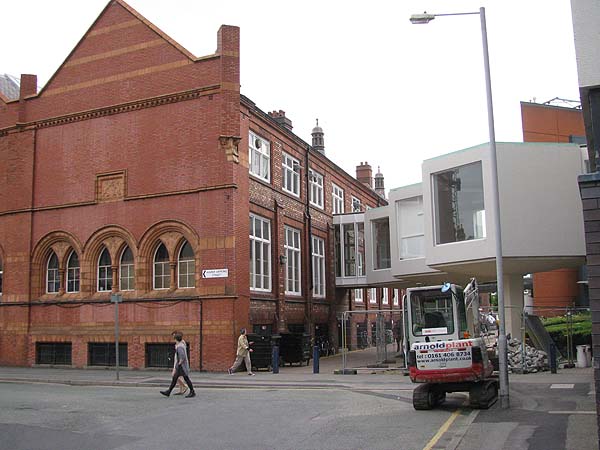 *****************



As I walked past the Chatham Building on Higher Chatham Street on January 18, 2011 it was difficult to miss the fact that the two storey portion of the building was gone!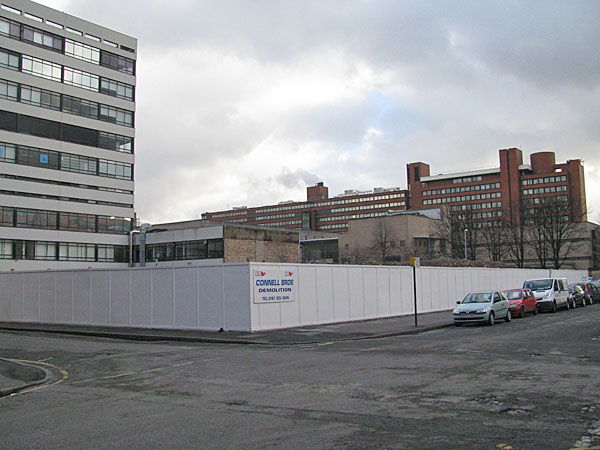 When I took the images below, on October 13th, 2011, work was well underway on the new building.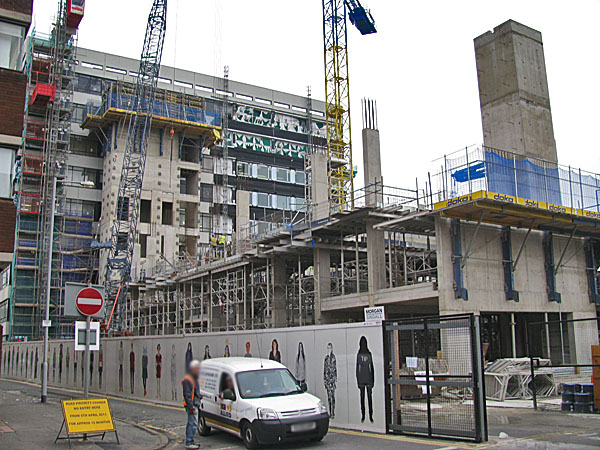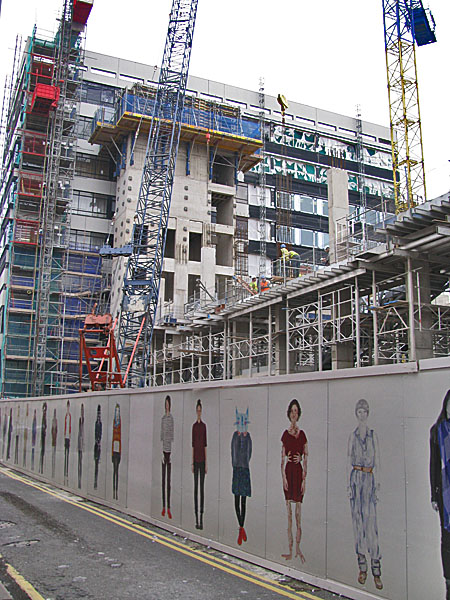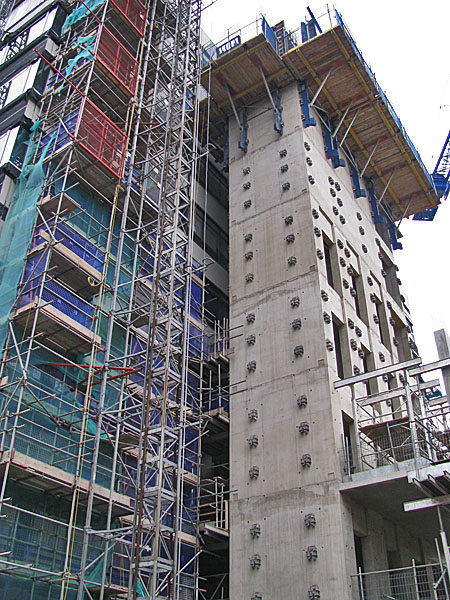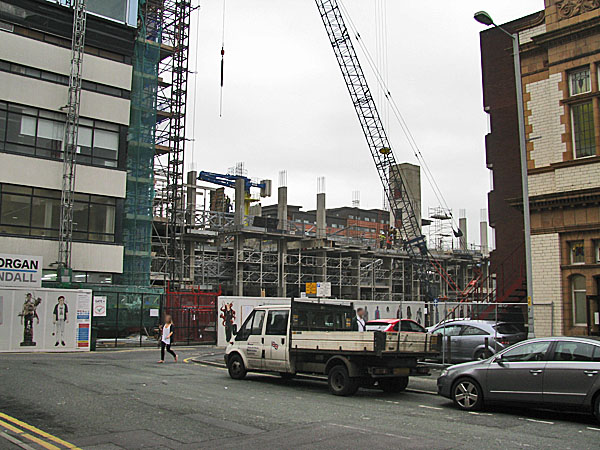 *****
April 2012