James Chadwick Building
School of Chemical Engineering and Analytical Science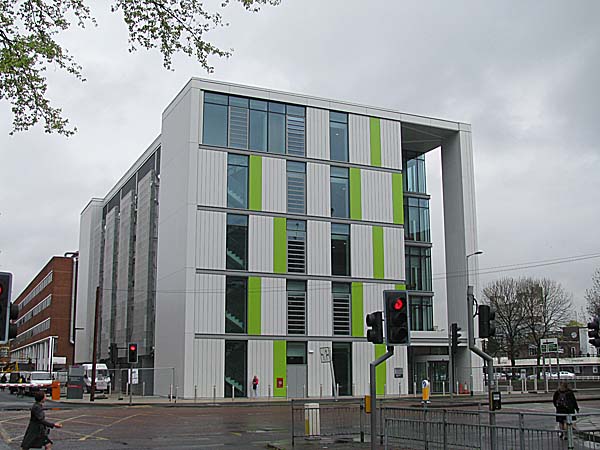 This is phase one of a structure, designed by Halliday Meecham, that will eventually fill in the block on the corner of Booth Street East and Upper Brook Street. The building is named after James Chadwick who was born in Cheshire in 1891. He attended Manchester High School and, in 1908, Manchester University. In 1935 he was awarded the Nobel Prize for Physics for his work on the puzzle of the atom including proving the existance of neutrons.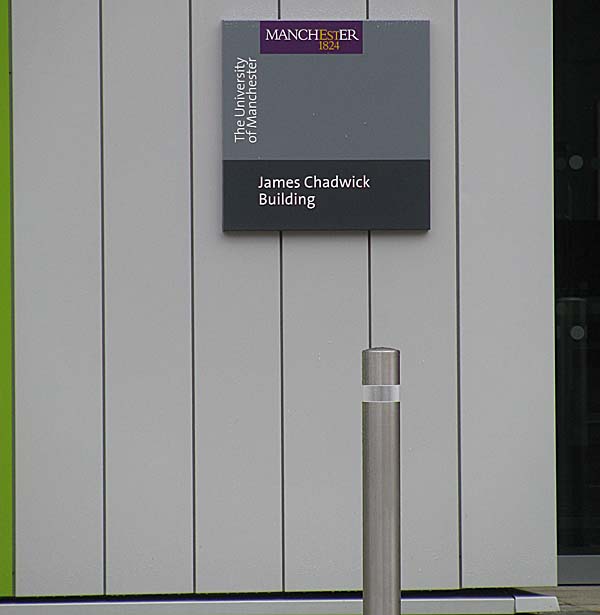 The University of Manchester web site says this of the new building:
"The proposed five storey building will accommodate research facilities and teaching laboratories for post graduates and undergraduates, as well as enquiry based learning facilities (EBL) and academic offices.
The construction, measuring around 11,500 square metres is set to take place in two phases. Work is scheduled to start on a £11.5 million initial phase in May 2010, to be completed by Summer 2011, followed by an £18.5 million second phase.
The building, which will house a sophisticated industrial pilot plant, is part of the University's overall £650 million construction programme – considered to be the biggest ever carried out within the UK Higher Education sector.
The new structure will stand on the corner of Booth Street East and Upper Brook Street – just a short distance south of the site where the School of Chemical Engineering and Analytical Science is currently located."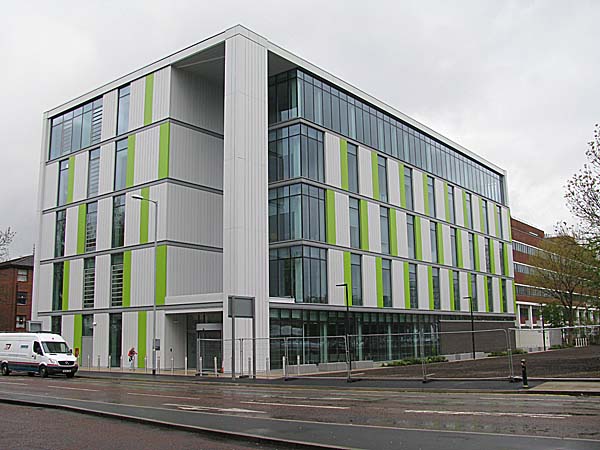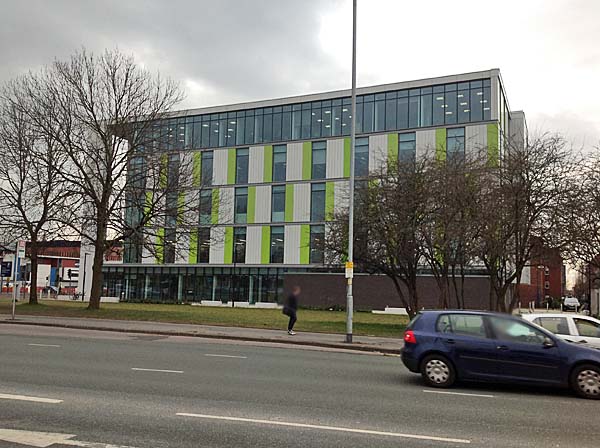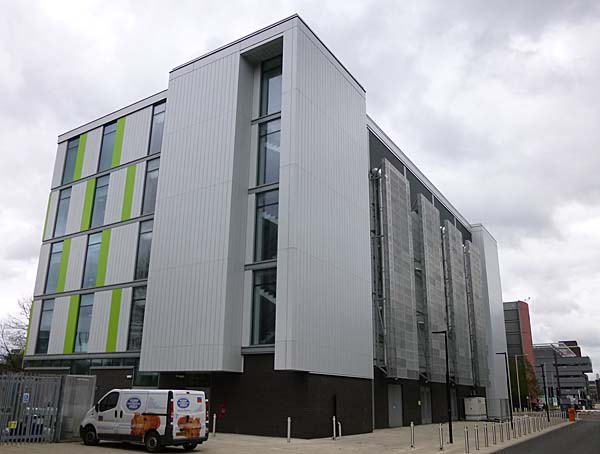 *****************
Below are some images of the building during construction.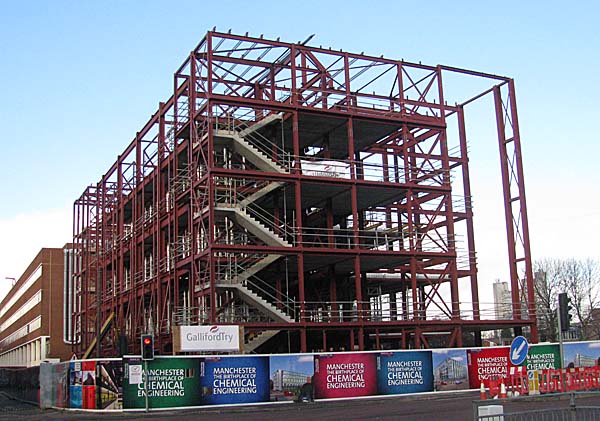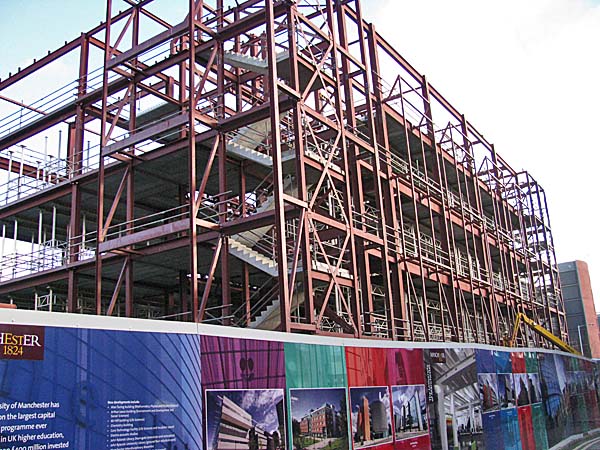 **********

Update: October 13, 2011