Home - First Street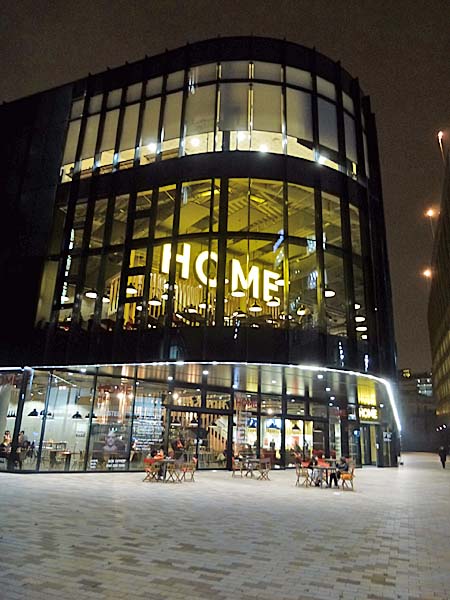 Home is the new residence of the Cornerhouse Arts Centre and the Library Theatre, both organizations having been either dispossessed of their former home or having moved on to bigger and better things. Located within the First Street development, the building stands on a former brownfield site once the Gaythorn Gas Works.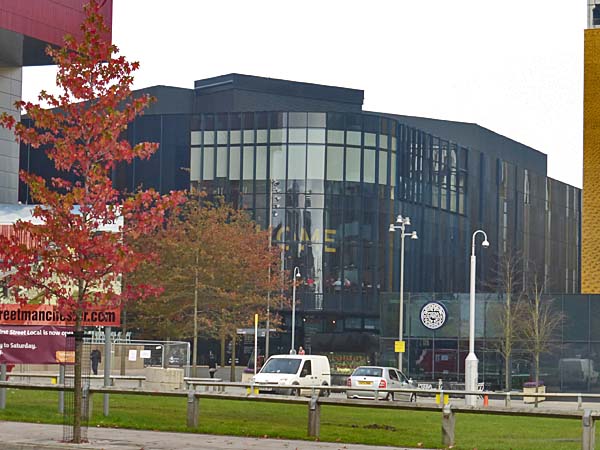 HOME says that it is. "... for curiosity seekers, for lovers of the dramatic, the digital and the deeply engaging; for radicals and reciprocators," adding that, "... Our two new theatres will be a playful platform for new, commissioned work. Our five screens will light up with challenging, independent, provoking film work. The gallery space will be home to the very best in contemporary art. The food will, of course, be delicious."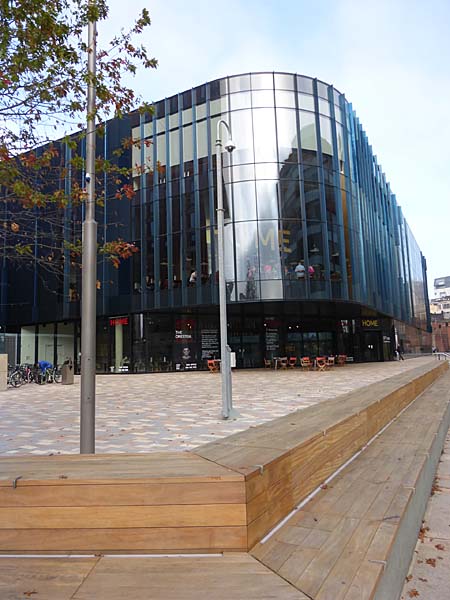 The building's Dutch architects, Mecanooo, say of the project that, "... HOME has been designed to allow for the commissioning, production and presentation complex artistic projects, as well as the hosting of large scale cultural events. Its striking exterior acts like a beacon, while the welcoming public spaces and social areas within are designed to be inviting to all; it is a cultural home. Connecting the First Street zone with the city centre, the building's characteristic, triangular shape creates a strong visual identity. The iridescent glazed facade adorned with irregularly spaced fins opens up where public areas are located, giving the building a dynamic appearance. A terrace is located beneath the large overhang, connecting the café bar to the public square that can be used for outdoor cultural events."