Theatre Royal - Peter Street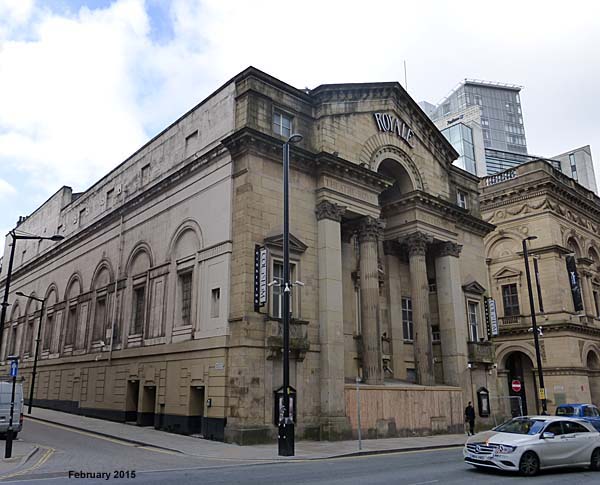 The Theatre Royal opened its doors as a live venue on September 29, 1845. It was designed by Irwin & Chester but the interior was remodeled in 1878 by Edward Salomons and John Ely. It continued to operate as a live venue until 1921 when films were introduced.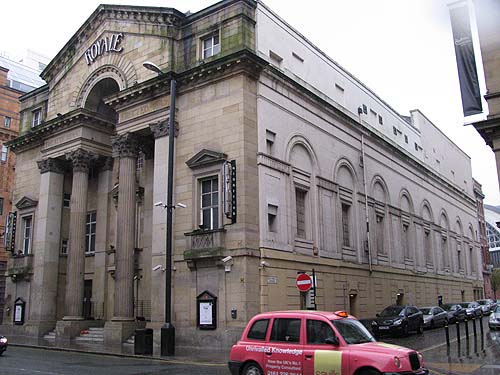 The transformation to a cinema involved the removal of the three balconies to be replaced by two new balconies. The stage was also moved back. In 1963 the theatre was converted into Manchester's only Cinerama theater with a 65 feet by 28 feet screen.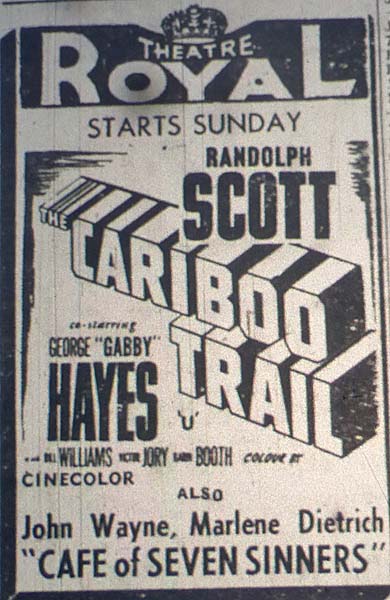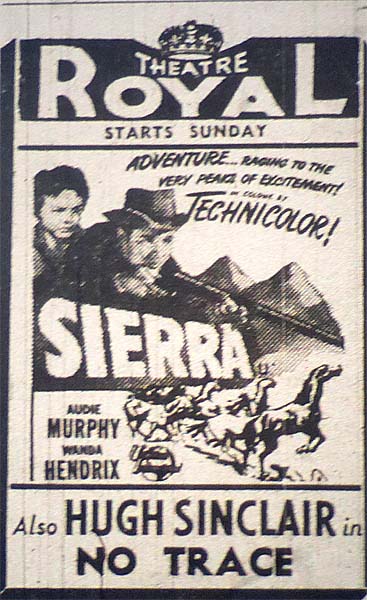 As the cinema business declined, it closed in 1972, but reopened again as a bingo hall. Below you see it in the 1980s during its Bingo phase and clearly coated in white paint that had seen better days.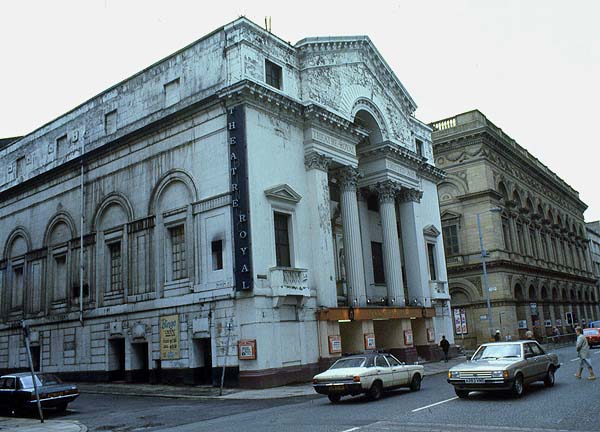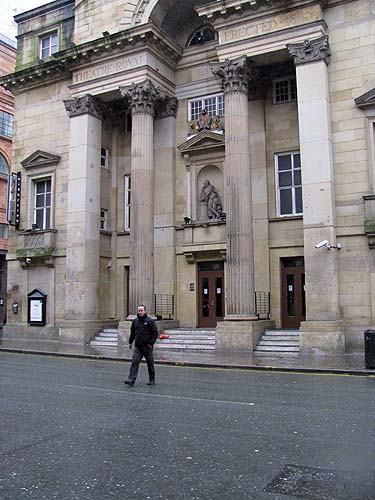 The name Royale at the very top of the facade reveals its next regeneration. In 1978 it was converted into a discotheque called Royale. In a later transformation it became the M-Two nightclub which the owners described as "Manchester's biggest and most well known late night venue." .. featuring .. "..live music as well as big name DJ sessions. The perfect location for a top night out for both students and clubbers alike, M-Two boasts an impressive sound system delivering anything from electro to drum'n'bass to indie. With its 2 tier dance floor and chill out area, M-Two draws an energetic and fun crowd who are out for a good time."

However, in February of 2015, when I took the image at the top of the page, the Theatre Royal was closed and boarded up. An article in the Manchester Evening News on December 18th, 2014, unveiled plans by the neighbouring Radisson Hotel for a multi-million pound redevelopment of the hotel and the theatre. The article explained that,
"...
the Edwardian Group has revealed its vision for the neighbouring Theatre Royal, which it bought two years ago. The plans will see:
an 18-storey tower built on top of the Theatre, including luxury apartments and shops
an 800-seater conference and banqueting venue created inside the existing Theatre
a bar and restaurant on the roof of the tower
a walkway from the Theatre to the Manchester Central convention centre built.

Radisson Edwardian general manager Stephen Miles said: 'This will create an international urban resort at the centre of the second greatest city in the UK'."


************************

July 2016