The Reform Synagogue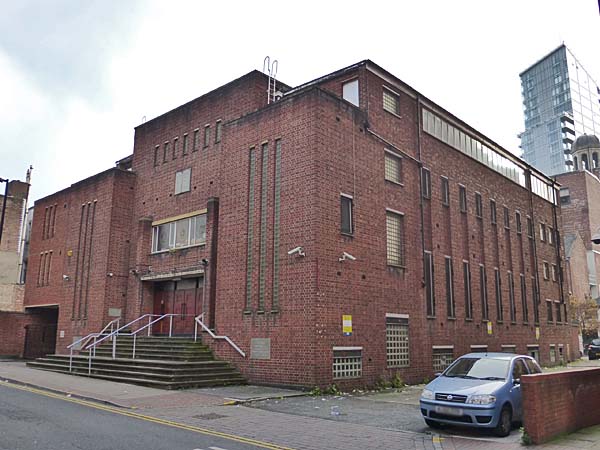 The web site of the Reform Synagogue on Jackson Row explains its origins as follows: "The Manchester Reform Synagogue was founded in 1857 when Manchester's Orthodox synagogue, Halliwell Street, split into two congregations. One became the Orthodox Great Synagogue. The other, which represented those members of the Manchester Jewish community of a reformist tendency, became the Manchester Congregation of British Jews. The latter took with them the services of the Rabbi of Halliwell Street, Rabbi Doctor Schiller-Szennessy. Their original building was in Park Place, at the near end of Cheetham Hill Road, then a busy Jewish neighbourhood."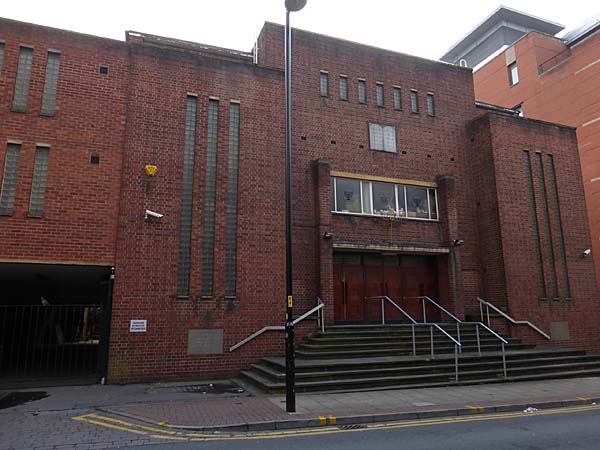 In 1941 the Park Place building was destroyed in the Manchester blitz during June of that year. The congregation continued to meet in temporary accommodation for a number of years but in 1949 the site on Jackson Row was purchased. The new synagogue was designed by Eric Levy and Peter Cummings. The rather unusual figurative stained glass was designed by John Bradshaw and created by C. Lightfoot. The site was consecrated on the 18th of May 1952 and the building opened on November 28, 1953.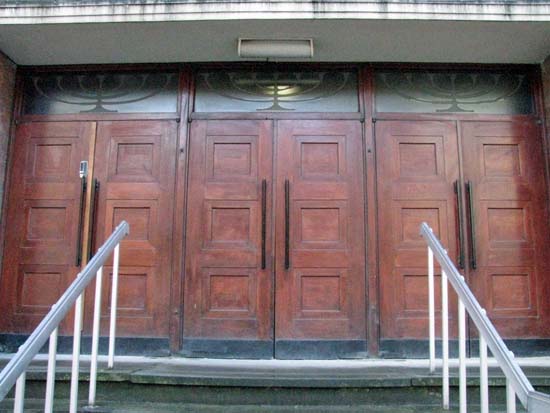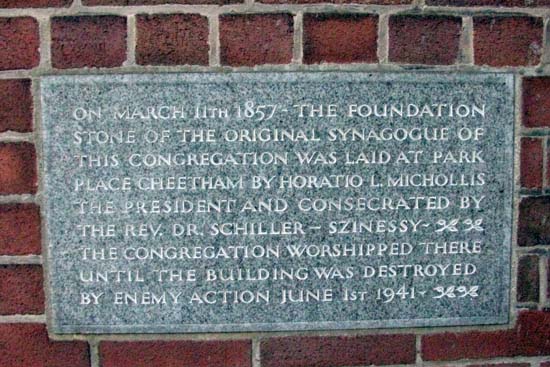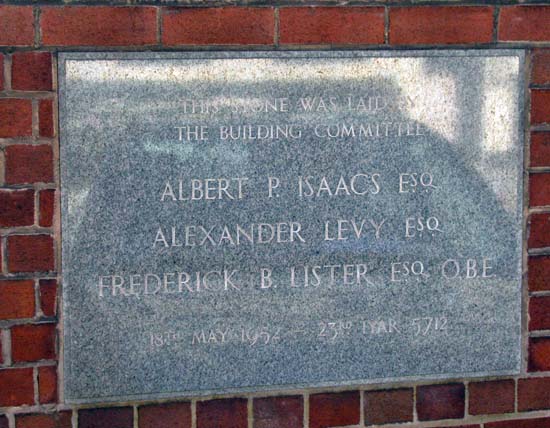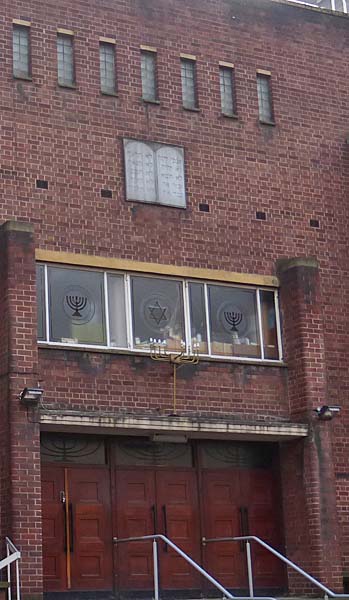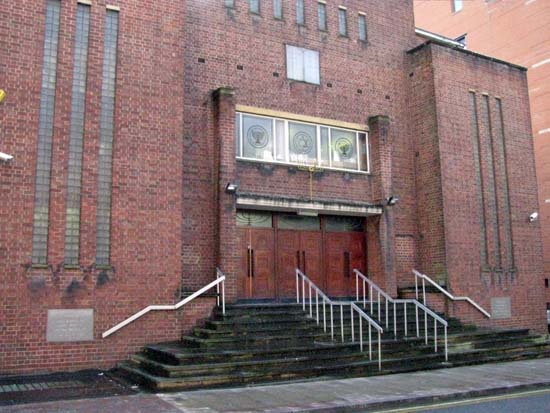 In 2015, the area of Jackson Row is scheduled for redevelopment and the plan is to demolish this building and relocate the synagogue.