Brazennose House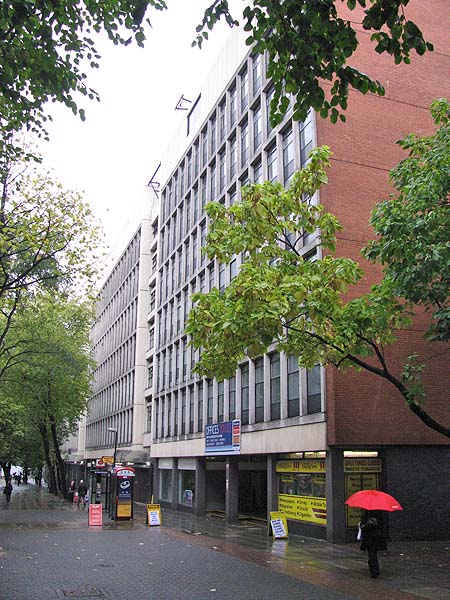 Brazennose Street has changed dramatically over the years. After the Second World War both sides of the street were lined with soot blackened office buildings creating a narrow somewhat claustrophobic street. It is seen in the aerial photograph below, taken in May of 1953.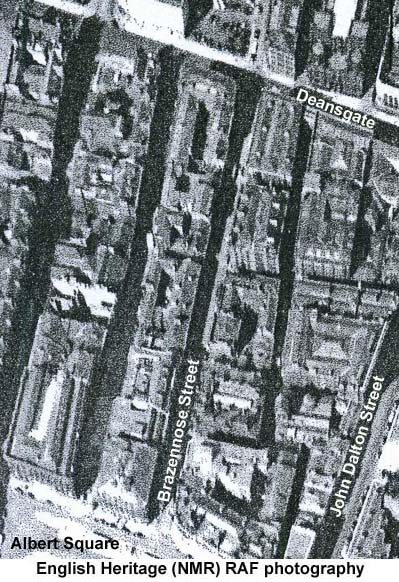 The plan below, based on a map drawn in 1886, shows the layout of the street at the end of the 19th century. Many of those buildings were probably still there when the photograph above was taken.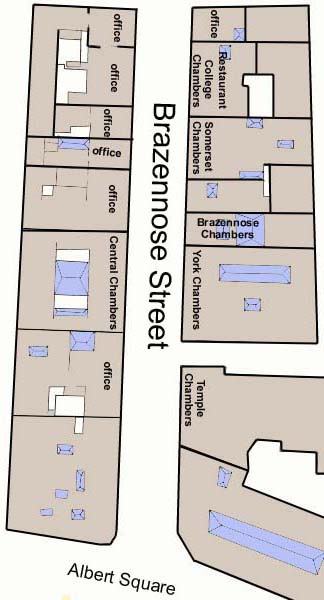 Today the street is much more open and airy, particularly because the redevelopment resulted in the demolition of buildings on the east side to create Lincoln Square, where Central Chambers once stood. Somerset, Brazennose and York Chambers have been replaced by Brazennose House. It is, infact, three linked buildings with a post office in the centre. It was designed by Leach Rhodes and Walker and built in 1964.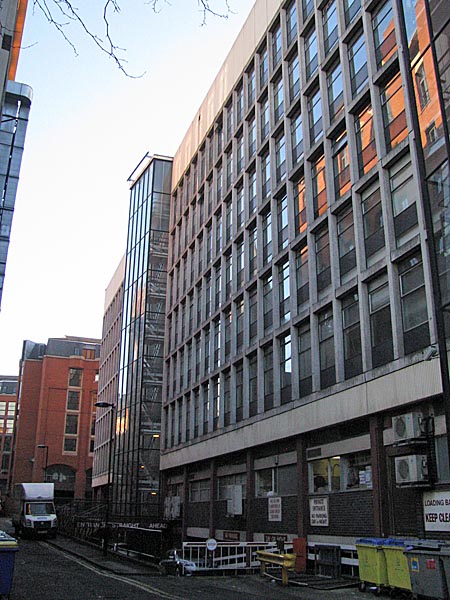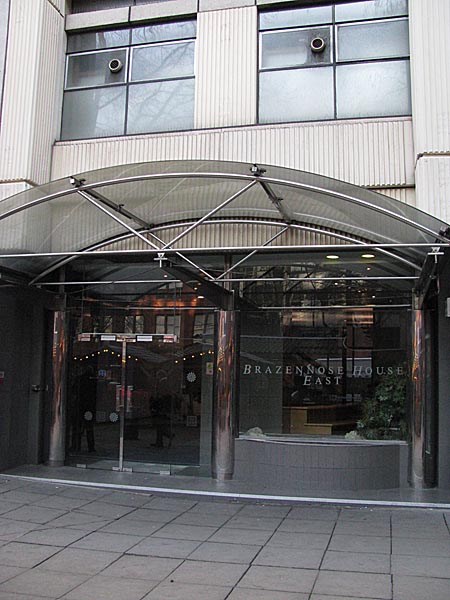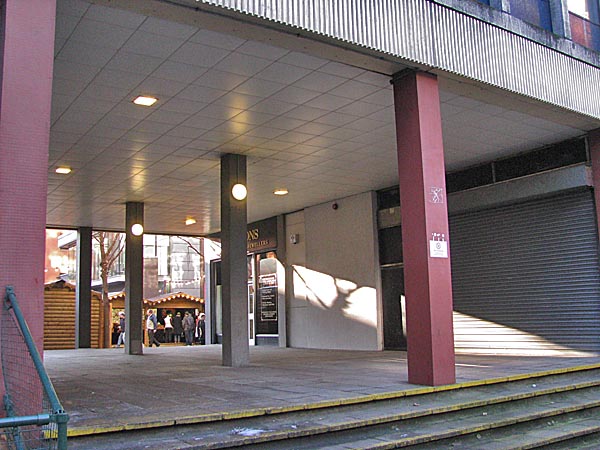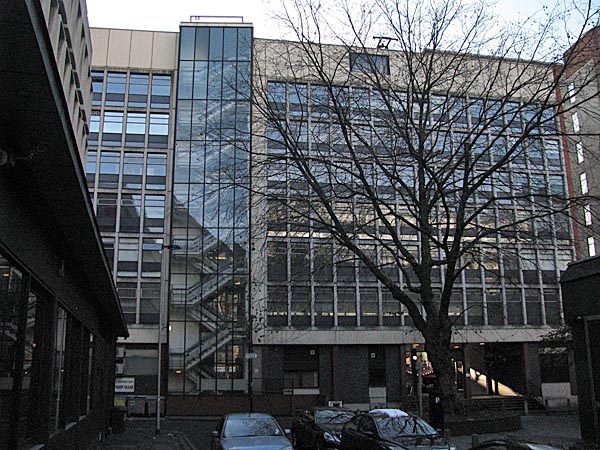 Close Window