12 - 14 St. Mary's Gate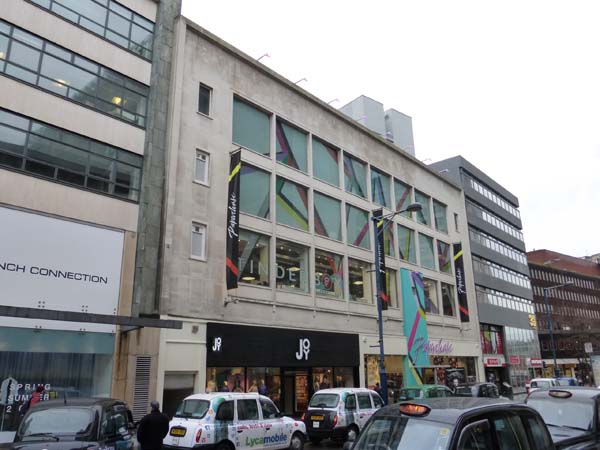 When I took the image above in 2015, this building was home to a branch of the clothing retailer "Joy" and the stationary chain "Paperchase". On the first floor there was also an espresso bar called Tinder Box. If you search the Manchester Local Image Archive, you will discover that in the 1950s this was a branch of F. W. Woolworth. The link below will take you to that image.

Woolworth's in 1955
The site has had something of a dramatic history. In the late 1800s and into the beginning of the 20th Century, it was occupied by a conglomeration of buildings and incorporated a variety of shops, a shopping arcade similar to the existing nearby Barton Arcade, restaurants and a public house, as you can see in my version of the Goad Map of 1888.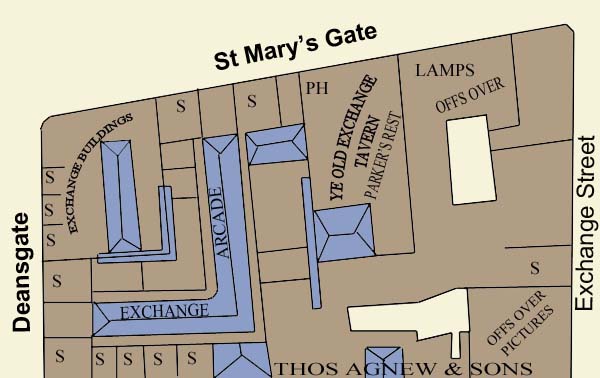 Below, you can see how St Mary's Gate looked at that time. The buildings can be seen on the right of the postcard image.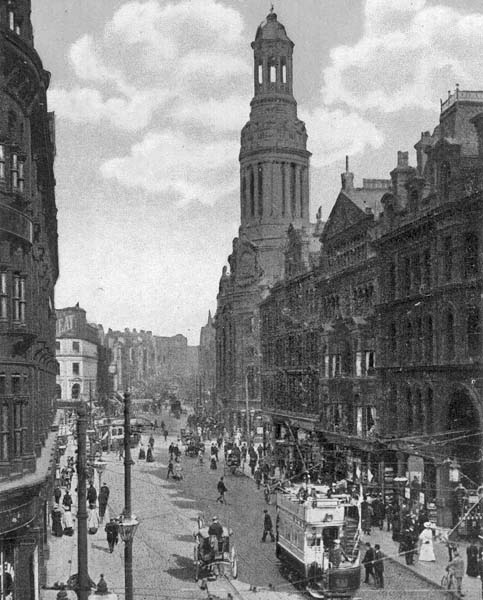 The Kelly's Directory of Manchester and Salford for 1927 says that there was a Woolworth's store on St Mary's Gate at that time, presumable in one of the buildings seen above. On the left of the image you can just see the Victoria Building, occupying a roughly triangular block on the opposite side of St Mary's Gate (indicated by the red arrow).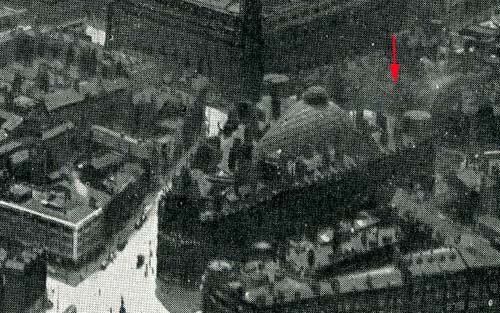 At 6:38 pm on December 22nd, 1940, air raid sirens began wailing across Manchester and in the air raid that followed the Victoria Building and the buildings on the other side of St Mary's Gate suffered extensive damage from the bombs that fell and the fires that ensued. What was left of the Victoria Building was demolished as were the buildings opposite along St Mary's Gate. The aerial photograph below shows the site in June 1953.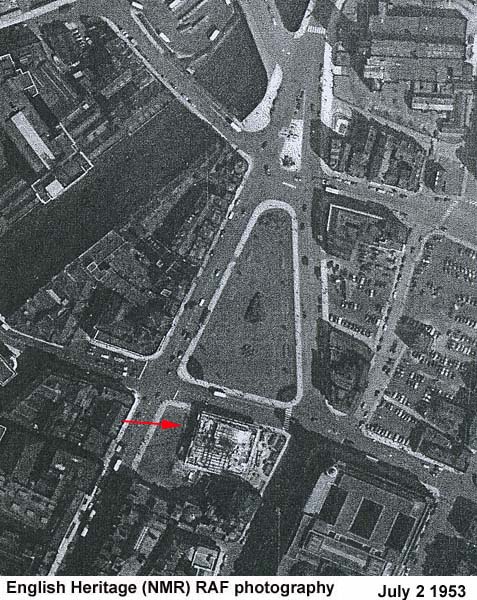 The site of the Victoria Building had been turned into a small park, and on the opposite side of St. Mary's Gate, the corner with Deansgate was still an empty lot. However, there are two building next to it. The red arrow indicates the Woolworth's building.
The old postcard image below shows the buildings looking back from the cathedral. The date that this image was taken isn't recorded but the postcard was sent in 1961.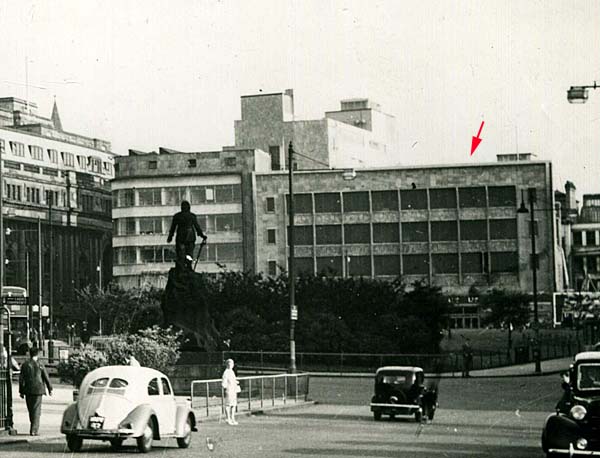 The building indicated by the red arrow is the new Woolworth's store which must have been built circa 1950. The building hasn't changed much over the years although obviously its occupants have.