Bank of England

In a press release from The Bank of England dated 23 February 1998, it was announced that, "The Governor of the Bank of England, Eddie George, will formally open new premises for the Bank's North West (Manchester) Agency at a luncheon to be held at the Agency at 82, King Street Manchester on Tuesday, 24 February." ...... "The Bank of England has twelve Agencies covering the whole of the United Kingdom. The Agency in Manchester has returned to offices in a building occupied by the Bank from 1847 to 1970. The Agency covers an area comprising East Lancashire, Greater Manchester, East Cheshire and part of the High Peak, and shares responsibility for the North West with its sister offices in Liverpool and Newcastle." This is the building in question.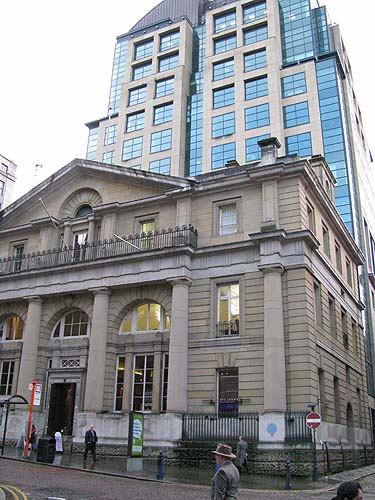 By Charles Cockerell, the bank's architect, it was built between 1845 and 1846.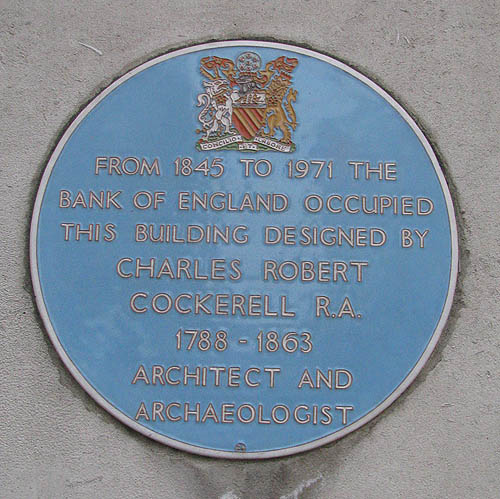 Pevesner describes it as "Only five bays with giant attached columns and a crowning motif of a aedicule window in an arch which pushes up the pediment. The pediment is three bays wide." .... "Inside, a tunnel vault leads to a saucer dome, continuing as another tunnel vault. The dome stands on four cast-iron Tuscan columns with pierced capitals."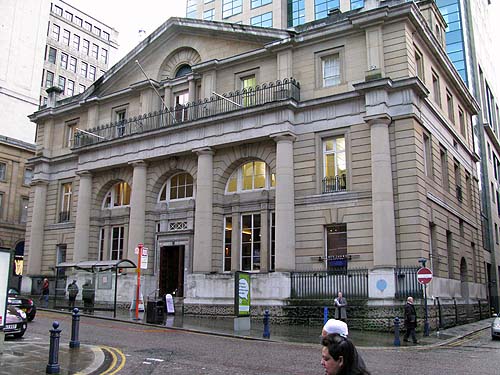 In the photograph below, taken in 1994 and shown with the permission of English Heritage, you can see a corridor in the vault of the Bank of England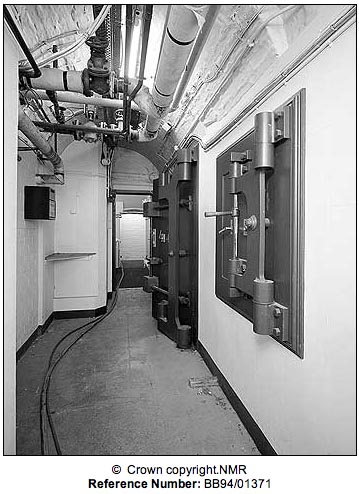 The former Bank of England is now part of the Regus Centre and a modern multi-storey tower has been added behind the original building. It has another entrance on Tib Lane.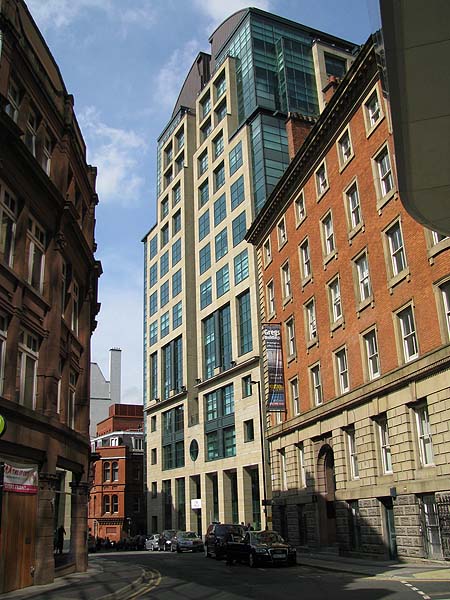 Close Window