This building on the corner of King Street and Cross Street was until quite recently a branch of Lloyds Bank. It was built in 1915 to a design by the architect Charles Heathcote. The baroque Portland stone building features carvings and statuary by Earp, Hobbs and Miller.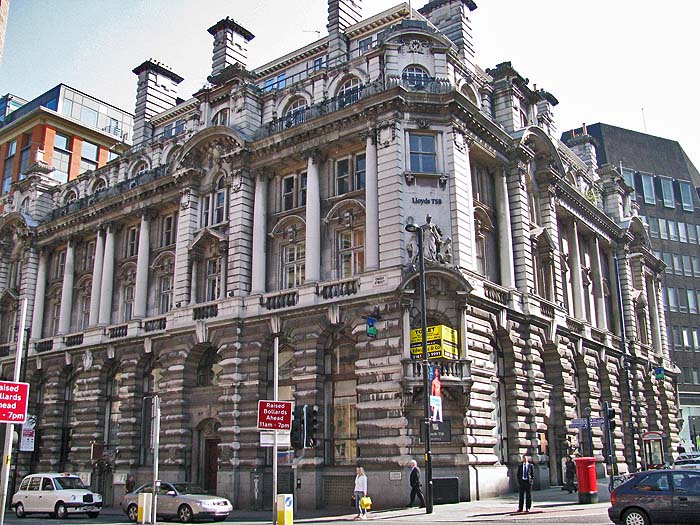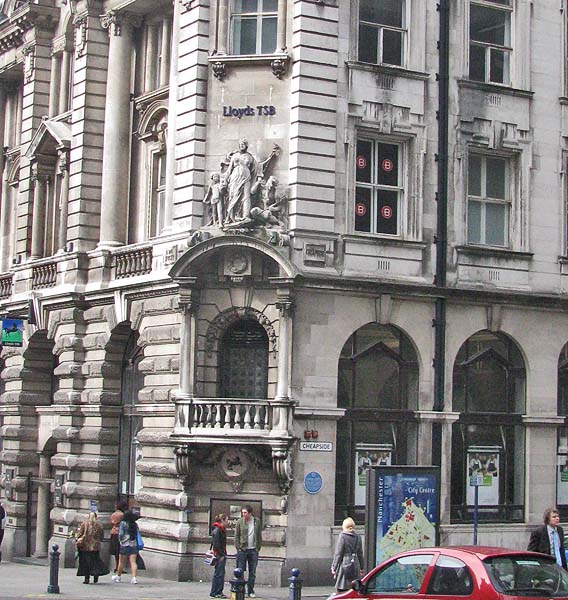 In May of 2014 when I took the image below, the Lloyds signs were gone and a new sign declares it to be "Offices".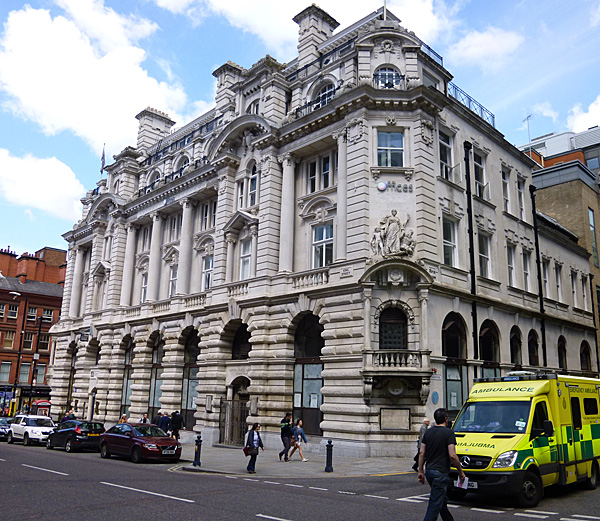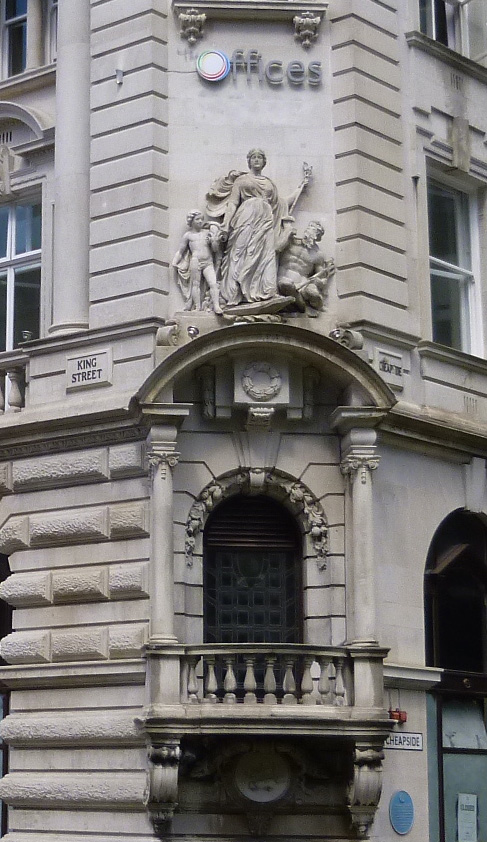 When I passed again in October of 2014, the ground-floor was occupied by two restaurants, the Miller & Carter Steakhouse and the Rice Bowl. Access to both was complicated at the time by construction on Cross Street related to the installation of a new Metrolink line.

*********************

Prior to 1912 this site was home to the Town Hall.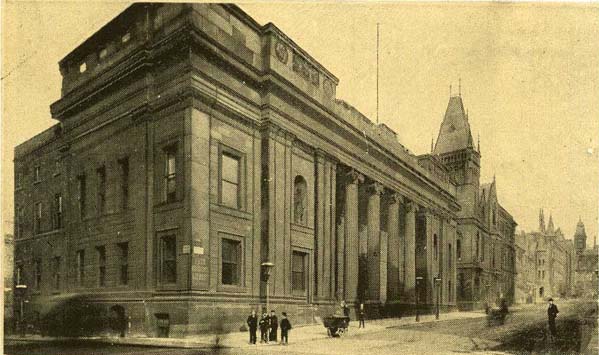 In 1877 the Gothic masterpiece that is Waterhouse's Town Hall, in Albert Square, opened and the business of governing Manchester moved there. The Old Town hall became the Manchester Reference Library until it moved to a site in Piccadilly Gardens in 1912. The Old Town Hall was subsequently demolished. Only the colonnade remains as a folly in Heaton Park.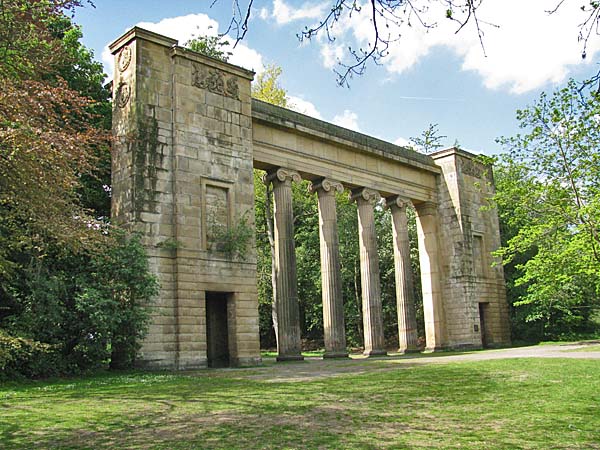 Close Window