This former market hall building, one of the few remaining remnants of the former Smithfield Market, has languished rather unused and unloved since it closed in the 1970s. Recently, it has been refurbished and reopened as a market-style eating establishment. Seating is provided around large communal tables and a variety of food stalls offer an eclectic selection of food. An article in the Manchester Evening News described it as,
"... a hive of top-end food and drink operators, all under one huge glass roof - and it holds almost 500 people. The building has been carefully restored to open up both the ground and upper floors, with rows of long bench tables and seating, all put together with a semi-industrial look and feel."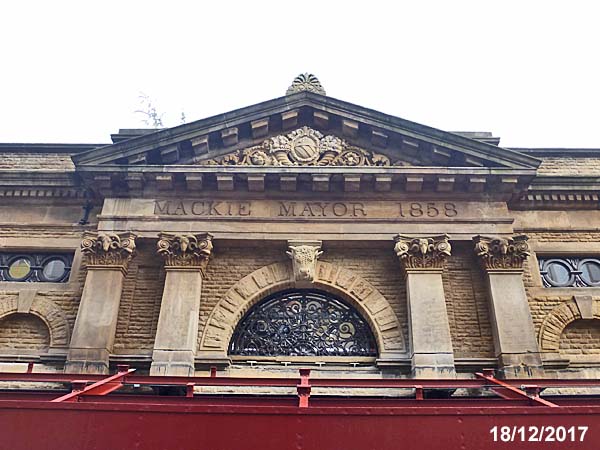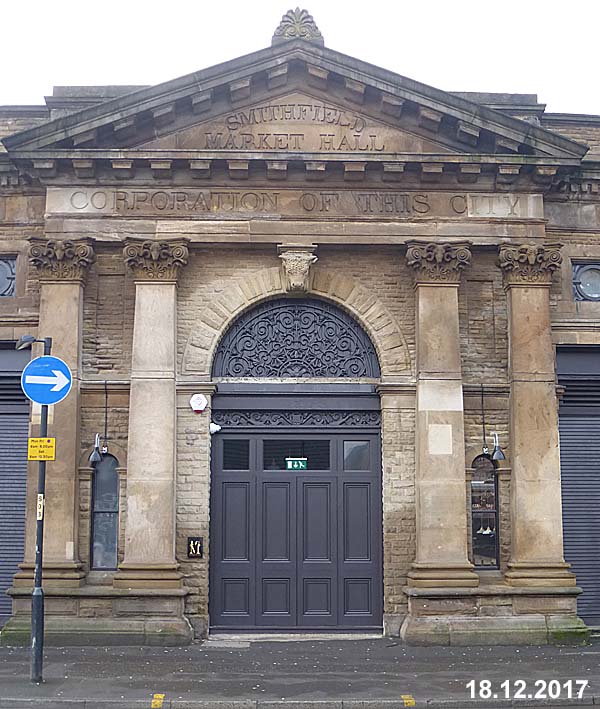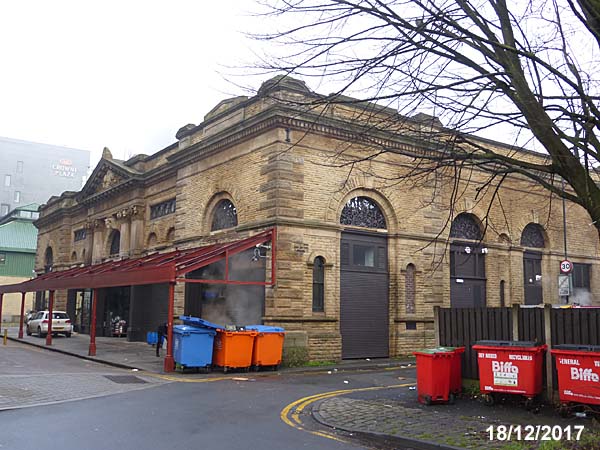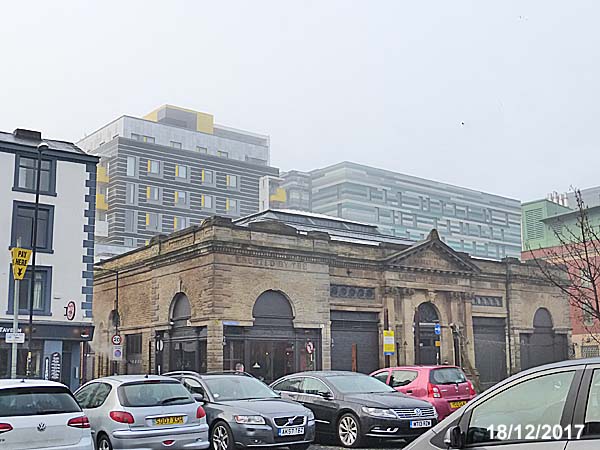 ************************
The Mackie Mayor building is indicated by the red arrow on the map below dated 1880. The glass roof is apparent and around the outside of the building are a number of shops, presumably, since this was a meat market, these were butcher's shops.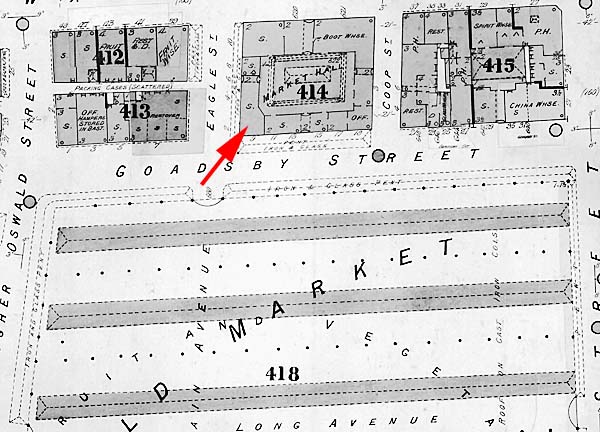 The areal photograph below, from 1953, shows the Mackie Mayor Building (indicated by the red arrow) beside the extensive covered market.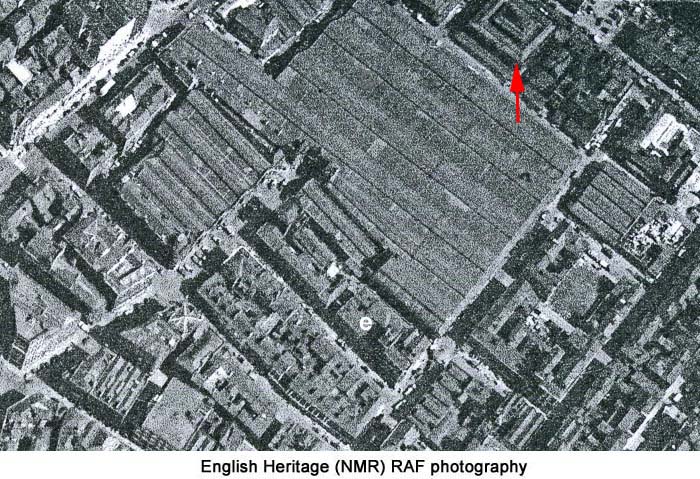 **********************

Below are some older images of the building.