The Wholesale Fish Market



When I was a child, this area of Manchester was dominated by the fruit, vegetable, poultry and fish markets of Smithfield.




Photograph above taken by Pauline Leech and shown with the permission of Chetham's Library.
All of those markets are now gone, as are many of the buildings. However, some of the buildings or fragments of buildings remain and have been restored as part of the redevelopment of the area. The Wholesale Fish Market by Speakman, Son & Hickson in 1873, has been incorporated into a new residential complex. The outside walls, gates and sculptures have been saved, along with some of the wrought iron internal columns.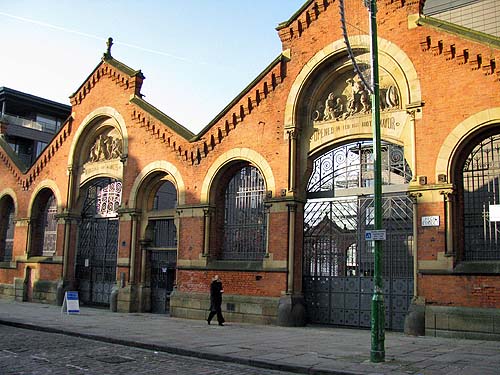 The friezes feature sculptures of fishing by Henry Bonehill. The gates are by Hodkinson Pynton & Lester.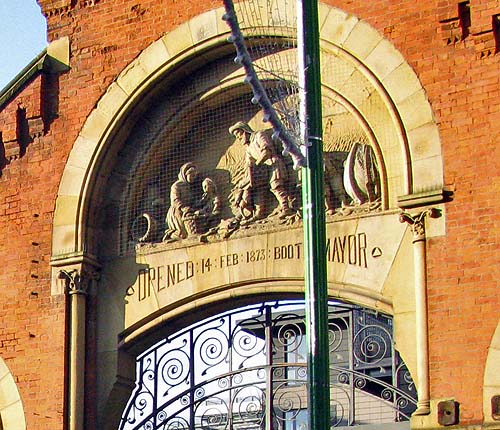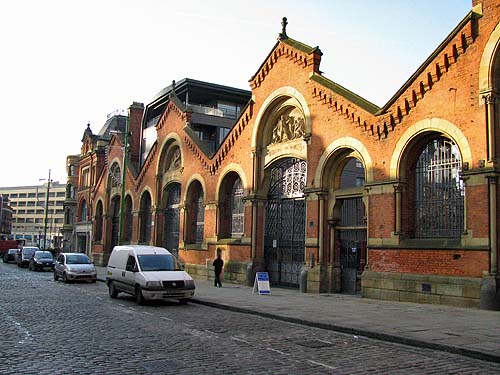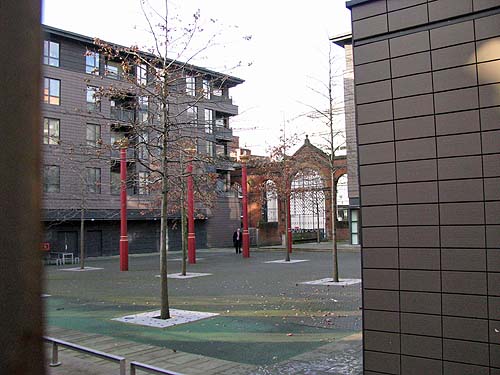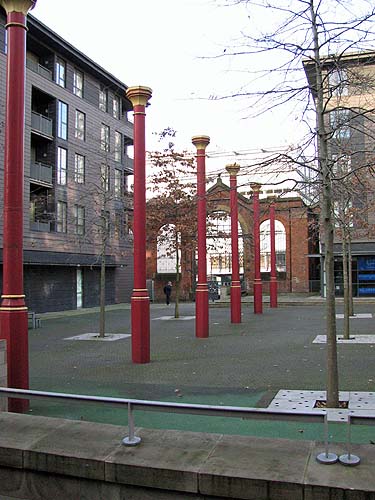 On Thomas Street the office block that goes with the market remains. At street level it has been converted into the restaurant "Blu". The architects were Travis & Magnell and it was built in 1877. Pevsner says of it, "Three storeys, red brick with stone dressings, with an arcade of round-headed windows at he first floor level. On top a conglomeration of tall chimneys and pedimented gables crowned with urns. The bowed corners have curving windows with ranks of granite shafts - a favourite Travis & Magnall motif," which leads one to wonder if they had a hand in the design of the warehouse block opposite that is similarly decorated.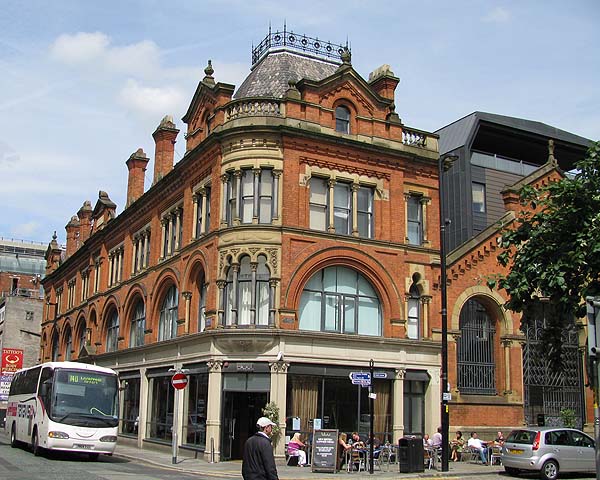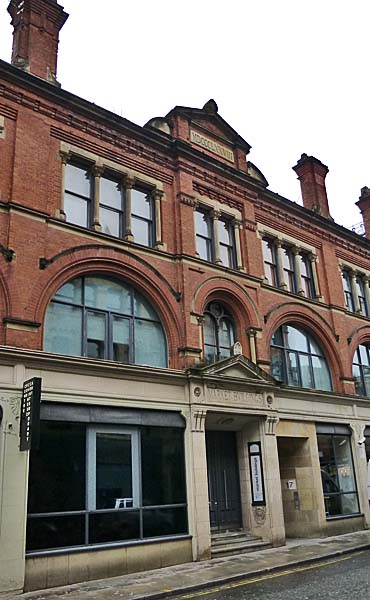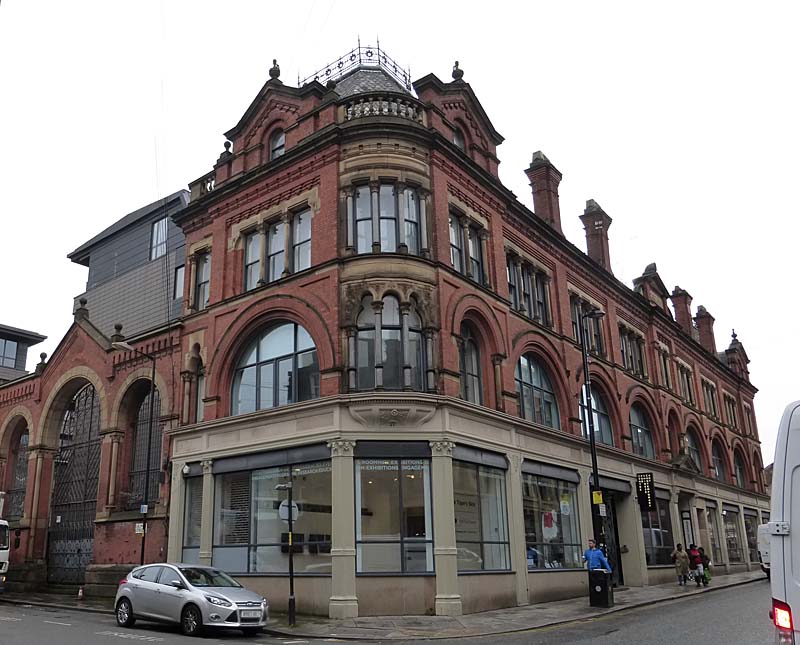 Close Window