The first Corn Exchange built on this site in 1837 was designed by Richard Lane, who by 1830 was regarded as Manchester's leading architect. However, his building was demolished and replaced in 1897 by the current building. It was in fact constructed in two sections by different architects in 1897 and 1903.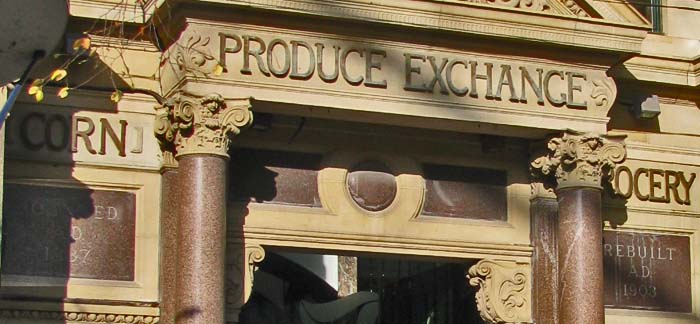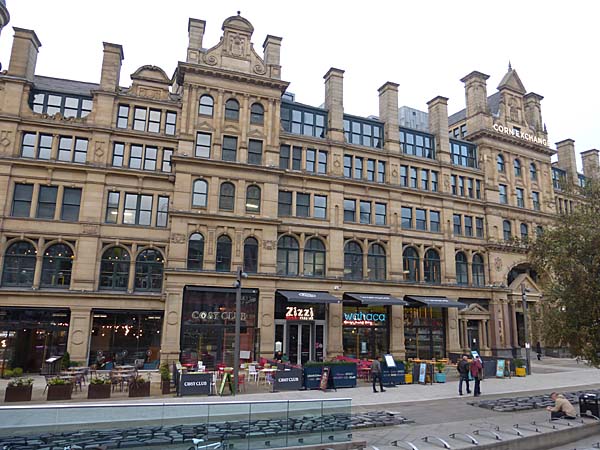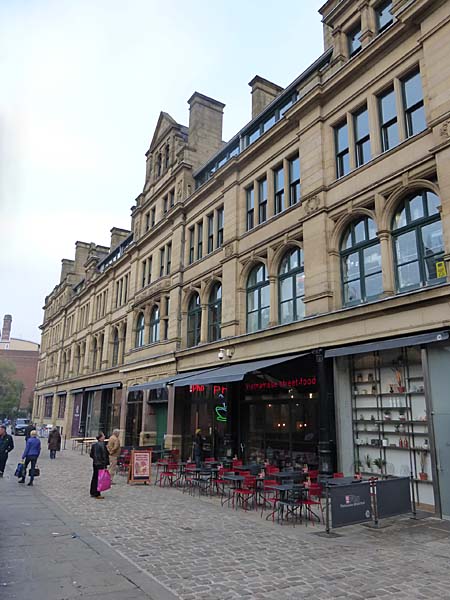 The building has a glass dome which lit the central trading floor.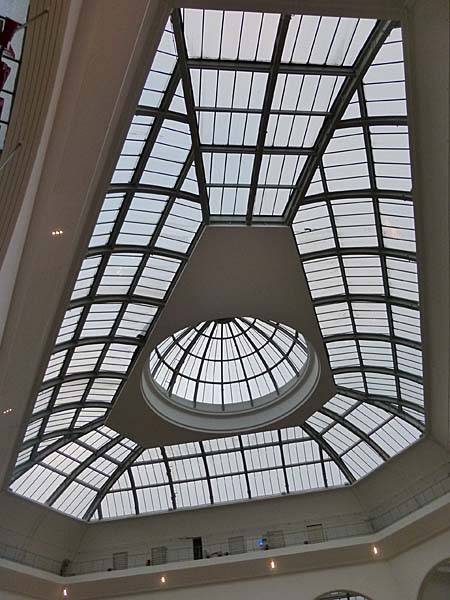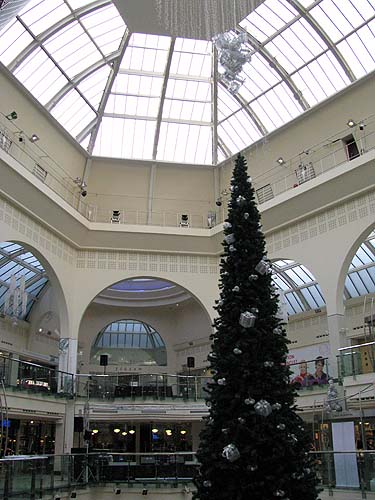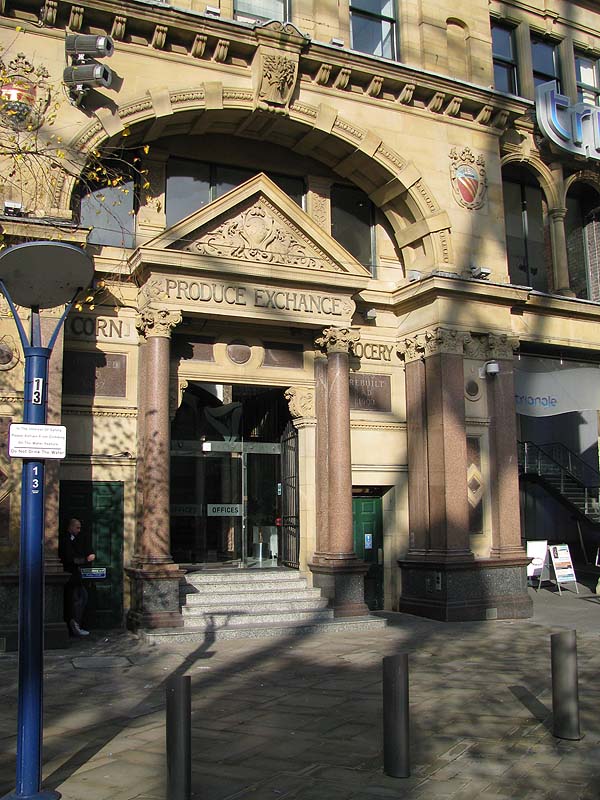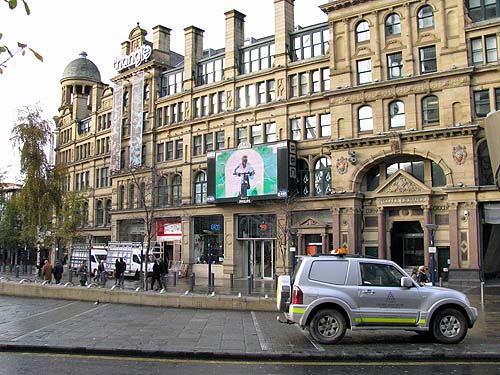 In the 1960s various wholesalers of food products had their premises at street level and below along the streets that surrounded the building. A photograph from an earlier time shows a branch of Parrs Bank to the right of the entrance shown above and Winn's Cafe next to it. The actual trading floor fell into disuse after World War II and, when I visited it in the 1980s, that space was being used as an indoor market with a number of dealers selling jewelery, clothes, books and records.

When the IRA bomb went off the building was severely affected. Restoration involved the replacement of 800 window frames and 1700 square metres of glass to repair the dome. The £8 million reconstruction created an upmarket retail centre containing 55 retail units.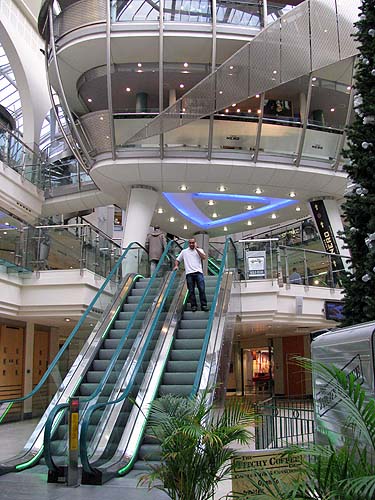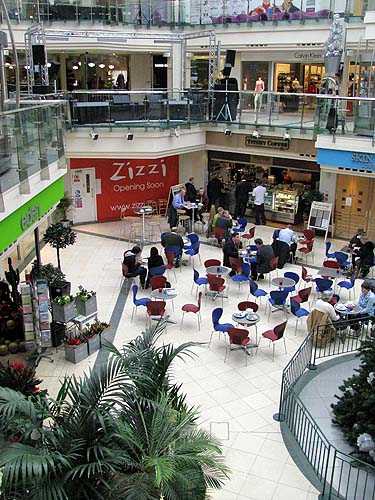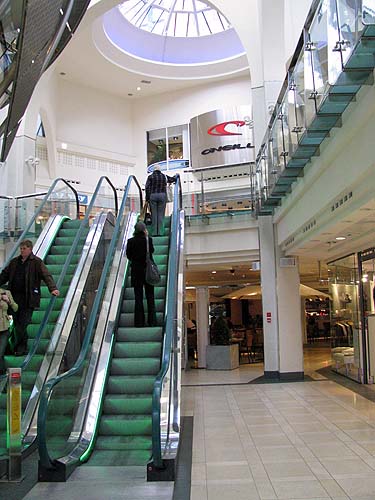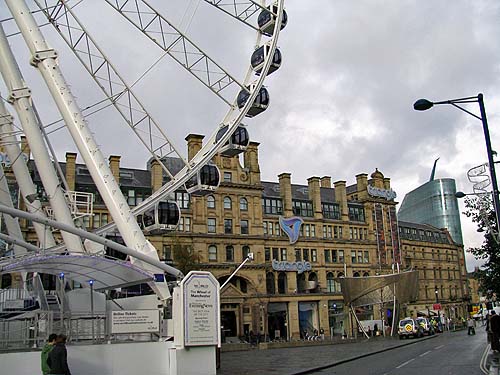 In 2015 the Corn Exchange reopened after another refurbishment.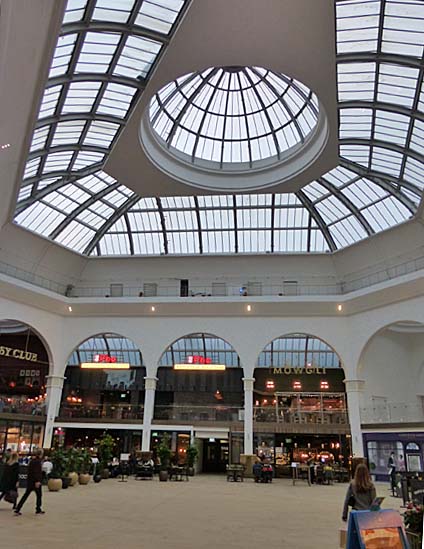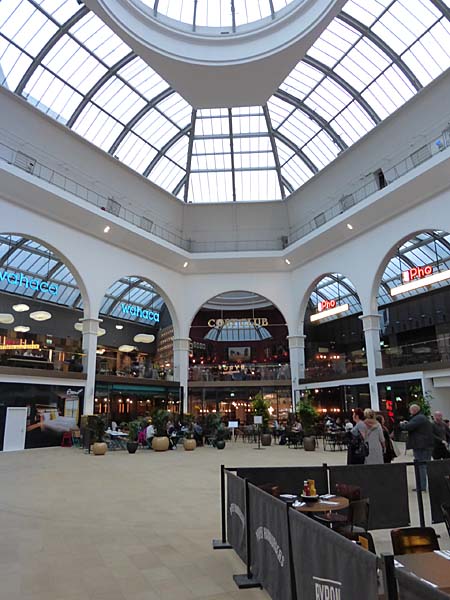 March 2017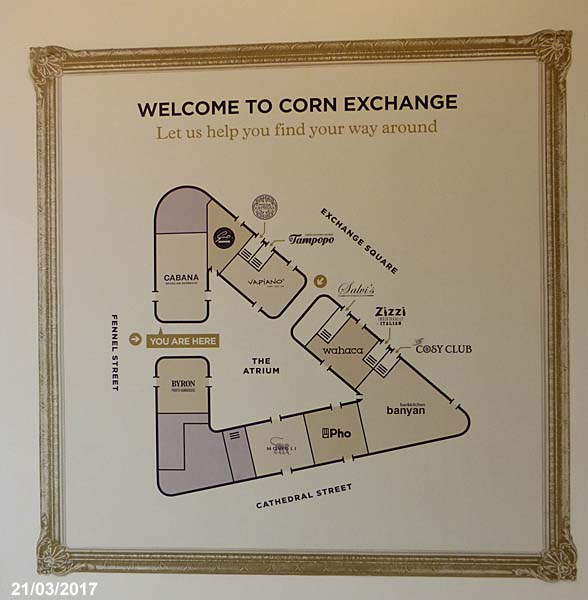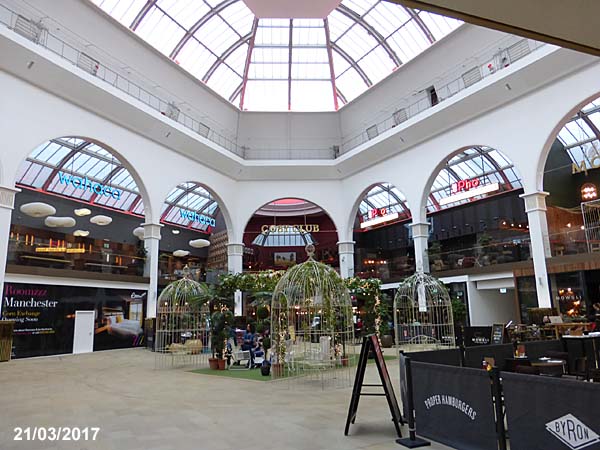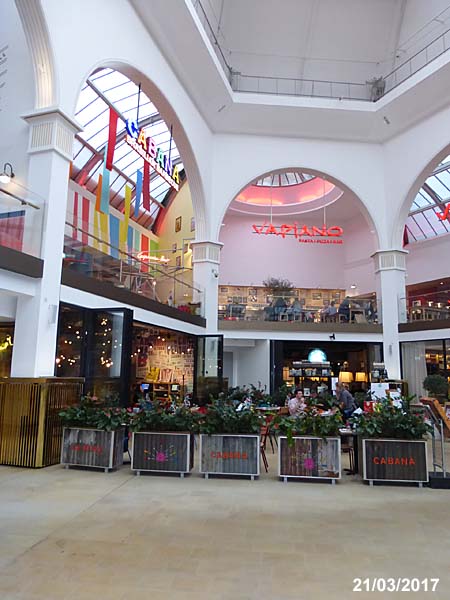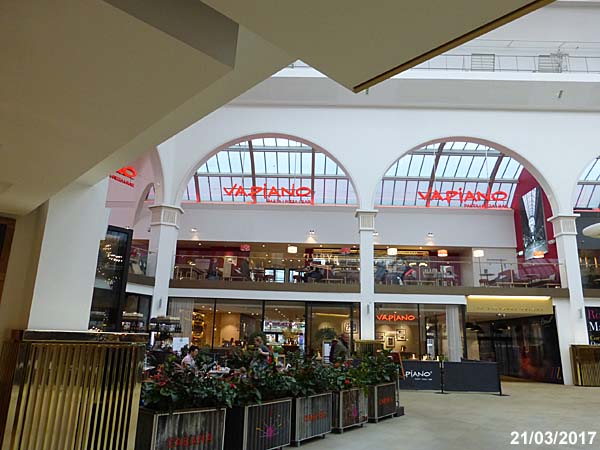 ********************
The following images of the Corn Exchange were taken prior to the bombing and are shown with the permission of English Heritage.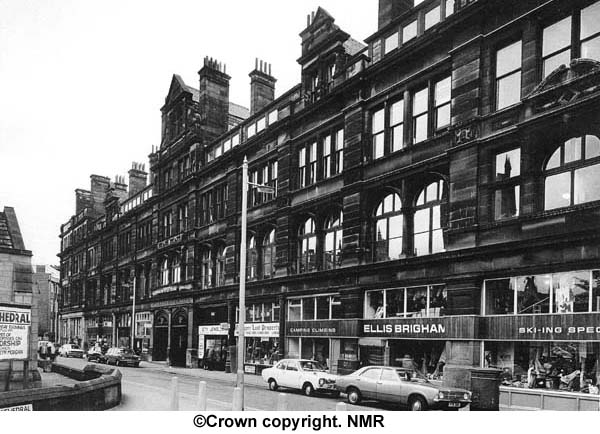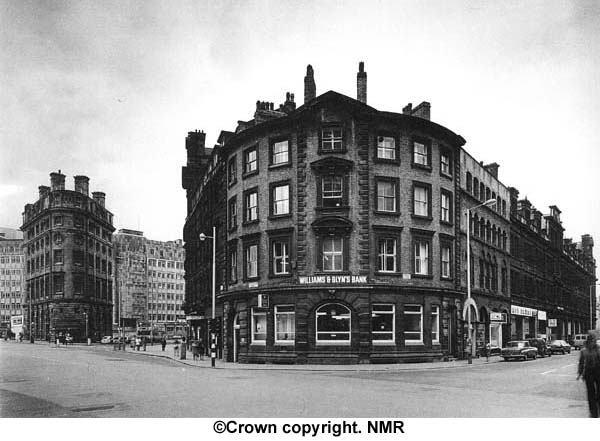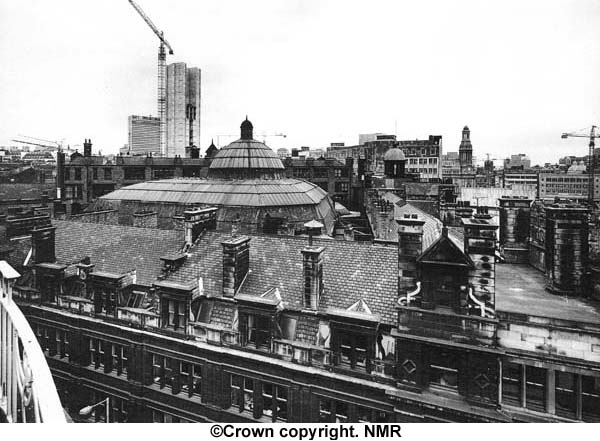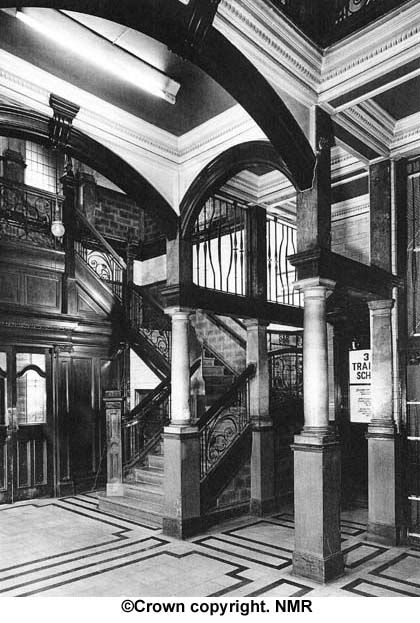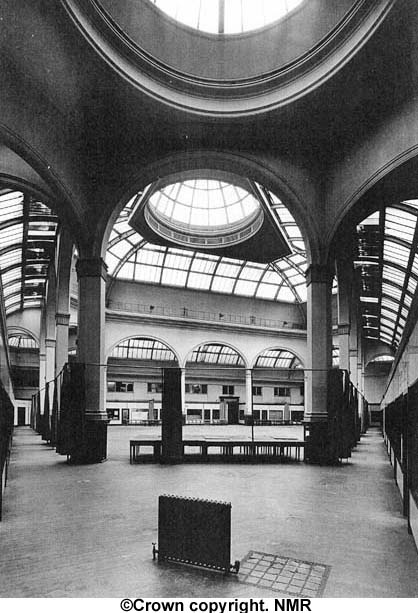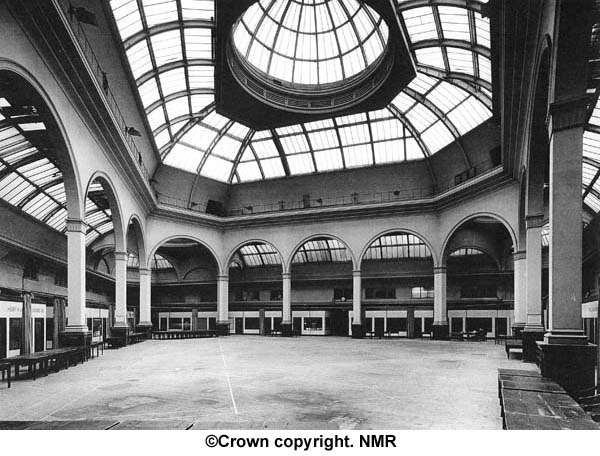 Close Window