Spinningfield Square stands on the corner of Deansgate and Hardman Street. It was designed by Allied London for The Royal Bank of Scotland. Originally the RBS was only going to occupy part of the building but later decided to occupy the whole building and make it their North West headquarters.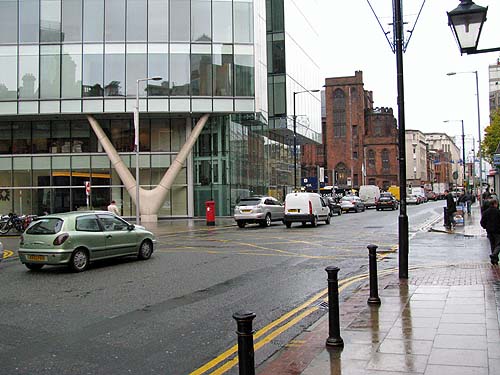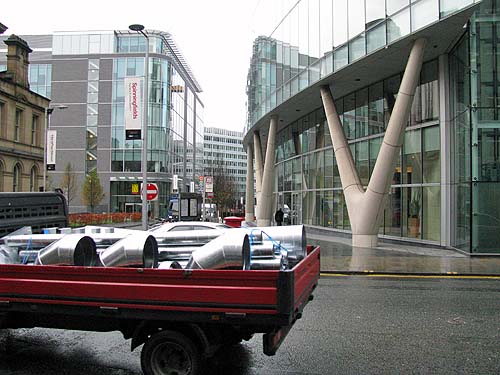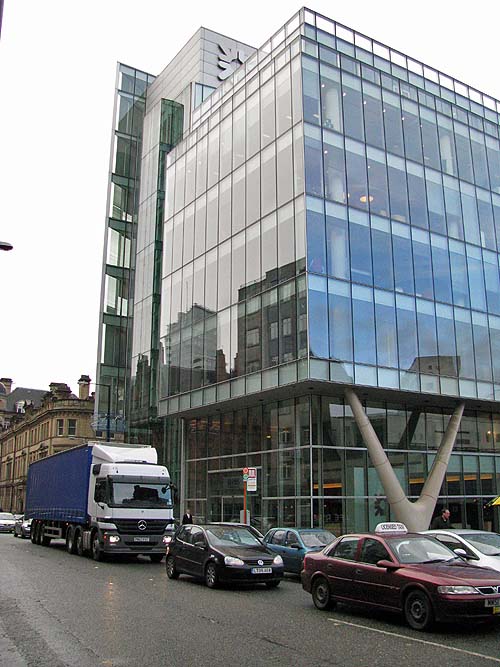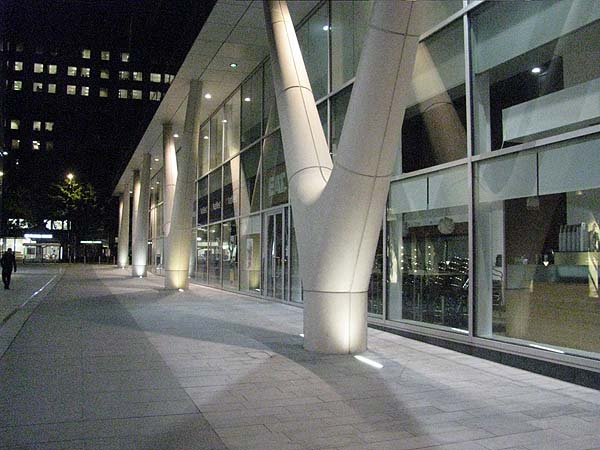 ******
The previous occupants of this site have been:
Northcliffe House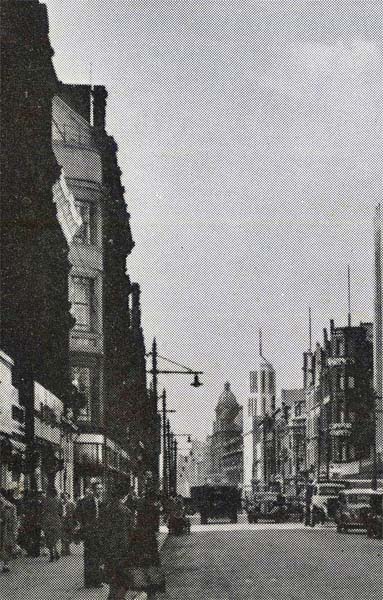 This Art Deco building can be seen in the background with its white tower looking like a rocket. The building was named after Lord Northcliffe the press baron. The red arrow indicates it in the aerial photograph below. Northcliffe House was designed by Waddington Sons & Dunkerly and built in 1904. Additions were added by J. W. Beaumont in the late 1920s. This is thought to include the tower.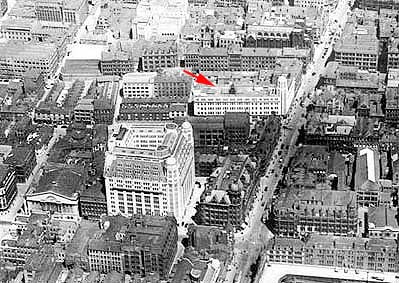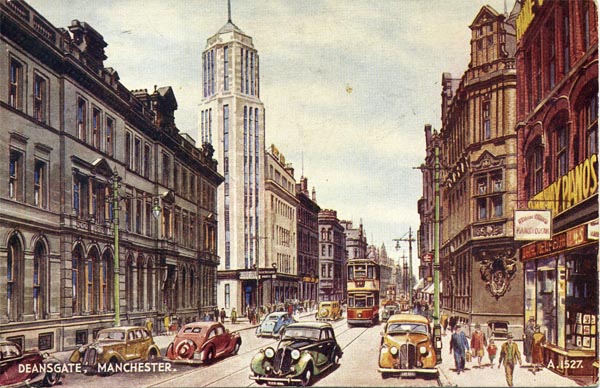 Northcliffe House was home to Associated Newspapers which included as one of its titles, the Daily Mail. The Mail left in the 1980s and the building was demolished in 2002 to make way for RBS's 1 Spinningfield Square.

********
The building with the round tower, shown in the photograph below, was demolished to build Northcliffe House.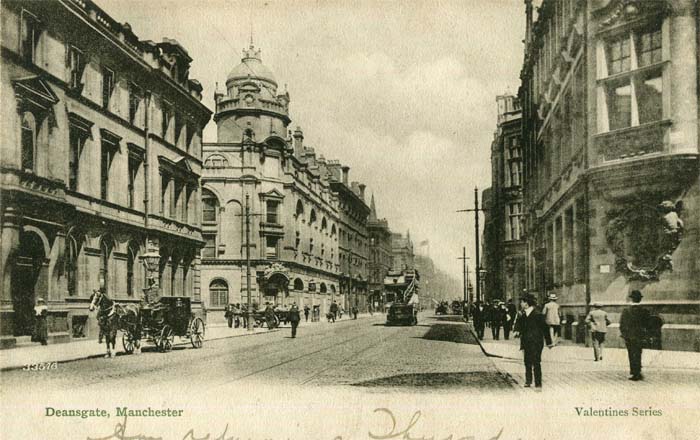 Close Window