The imposing Brunswick Mill stands on Bradford Road in Ancoats.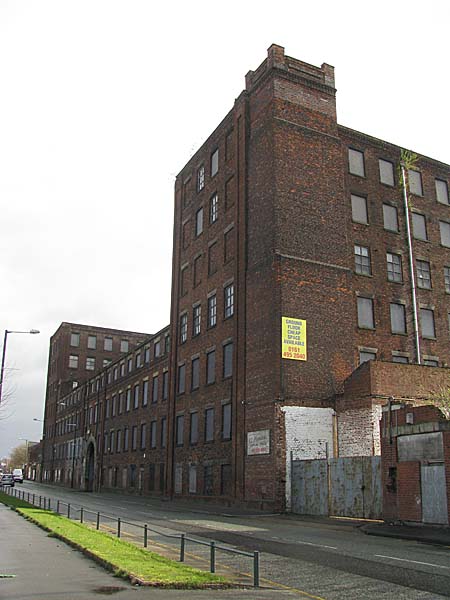 It was built in 1840 as four blocks around a quadrangle and backing on to the Manchester & Ashton-under-Lyne canal.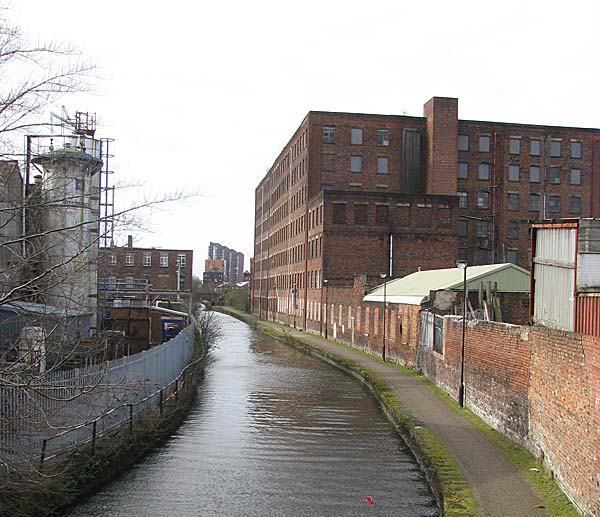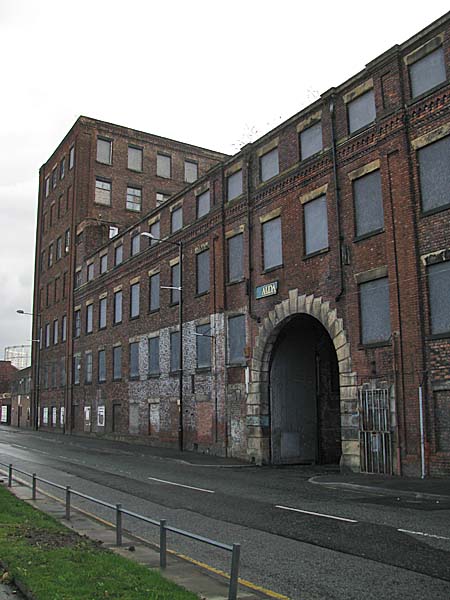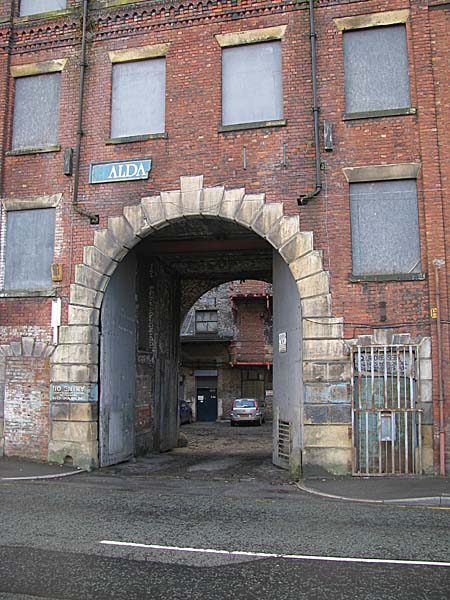 The block which faced the canal was used for spinning.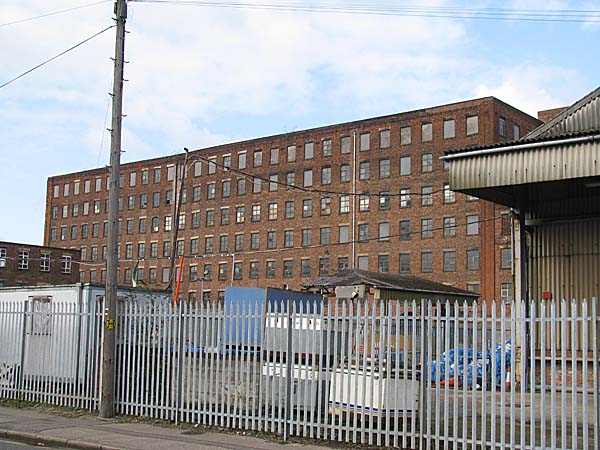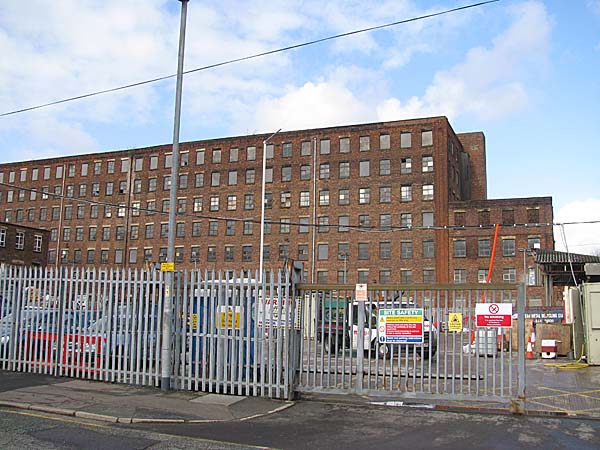 The wings also accommodated some spinning and housed other aspects of the mills operations. By 1850 the mill was apparently home to 276 carding machines, 77,000 mule spindles,
20 drawing frames, 50 slubbing frames (a machine used to straighten out the fibres in cotton prior to spinning), and 81 roving frames (a machine that reduces slubbing to a finer thread or roving, making it more regular and even putting more twists in and winding it onto a smaller tube.).
Towards the end of the 19th Century Henry Bannerman, from Stalybridge, took over the mill. He used part of the mill as a shirt factory.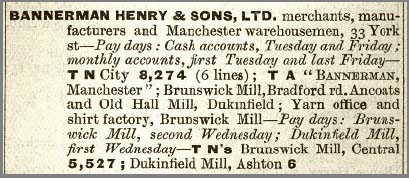 Apparently this was the first mill in Manchester to be converted to electical power. It was taken over by the Lancashire Cotton Corporation in the 1930s and then by Courtaulds in 1964. It closed as a cotton mill in 1967.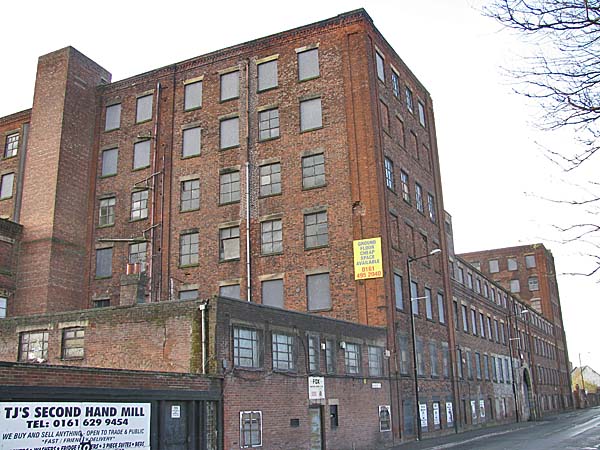 The connection with the textile industry hasn't completely ended though because among the current occupants who list Brunswick Mill as their address are: Dreamtex, who supply a variety of linen products; and J. K. Halpern, who manufacture bed linen. It is also home to EXR Music Services who
provide
low cost
rehearsal space
and
PA and musical equipment hire
.
They also,

"
broadcast the ALL FM unsigned show weekly on a Monday, between 11pm and 1am on 96.9FM. This programme showcases local artists and other promotional organisations, as well as reviewing and providing information about live music in Greater Manchester."
*************************

Below is my version of a plan of the Brunswick Mill drawn in 1928


The "Ring Room" probably refers to the fact that in that room were ring spinning machines similar to the ones shown in the public domain image below.