Ancoats Works / Hope Mills, Pollard Street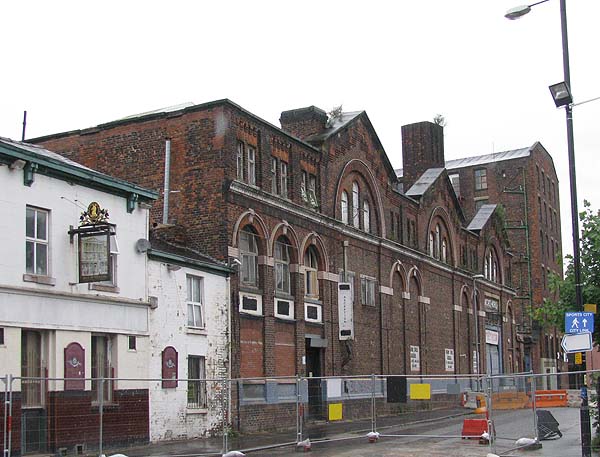 Beyond the Bank of England pub on Pollard Street, in Ancoats, there is a cluster of industrial buildings. The building connected to the pub is called the Ancoats Works. Observation suggests that the building is still being used for commercial purposes.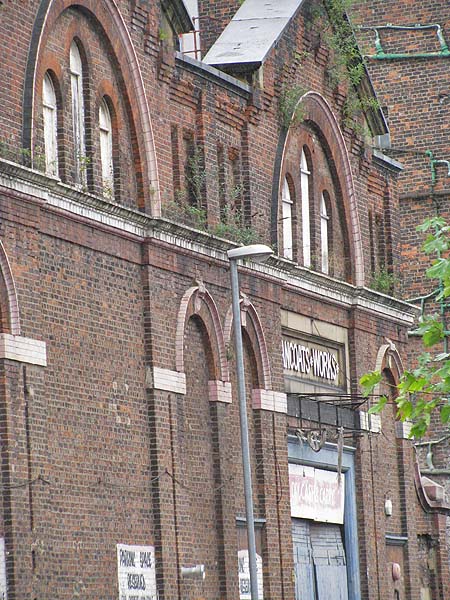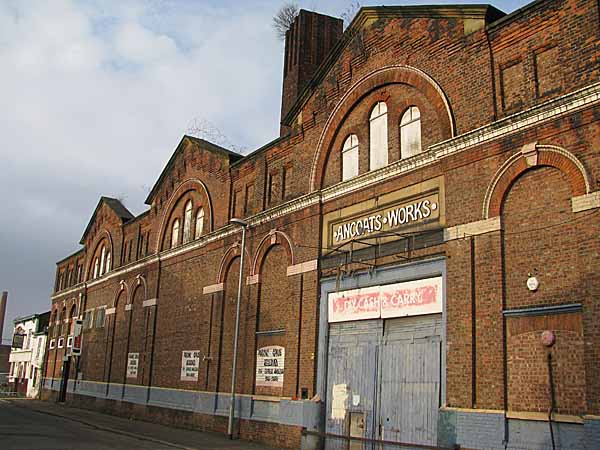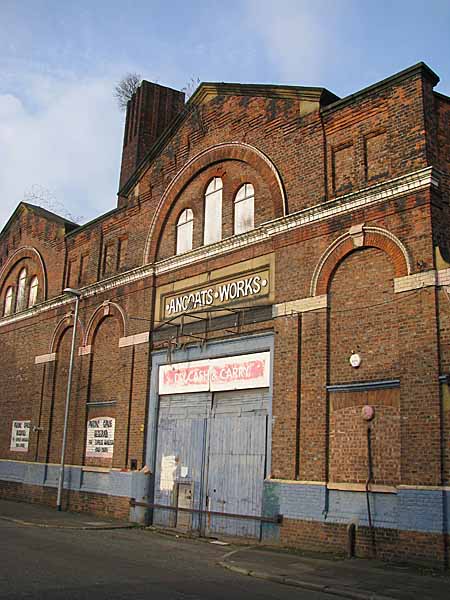 Beyond is a taller block known as the Hope Mill.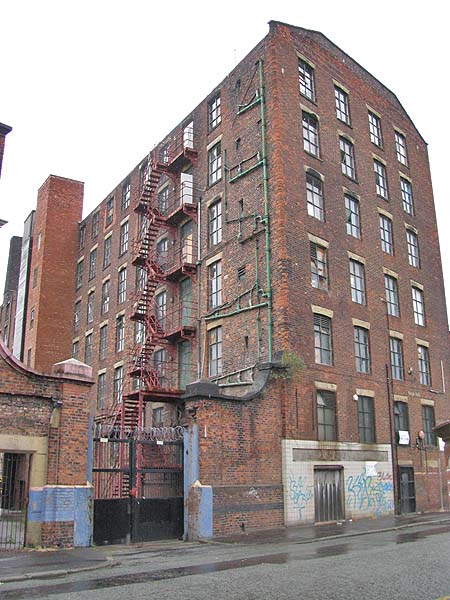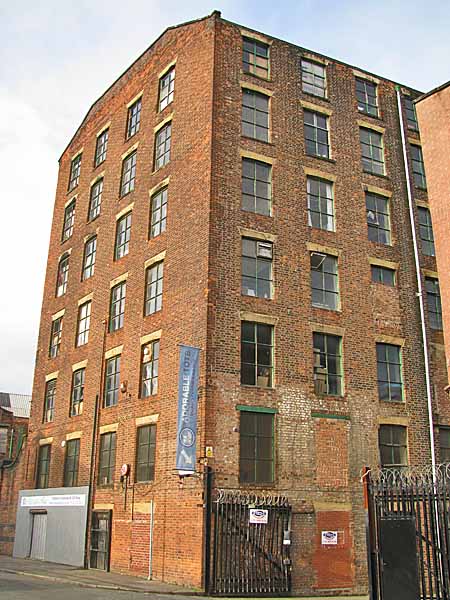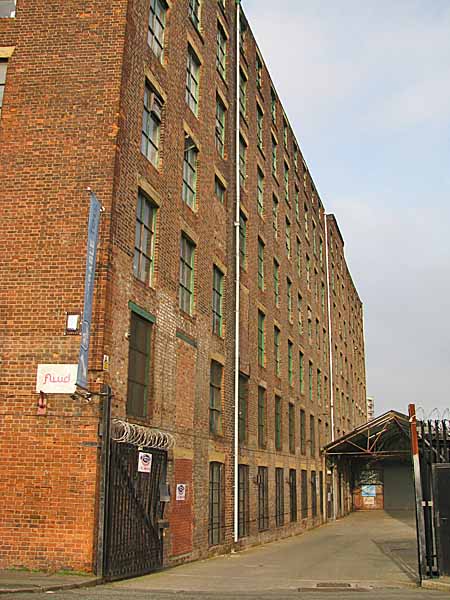 Today a number of floors of the mill are occupied by art studios. The Manchester City Council web site says of them, "These studios have already created a real buzz within the east Manchester art scene and are clearly filling an obvious need for quality studio space at an affordable price. AWOL Studios is enabling local entrepreneurs to turn their talent into a business which is great news, particularly in this economic climate."

Hope Mill was apparently one of the earliest industrial developments beside the Ashton Canal, in Ancoats.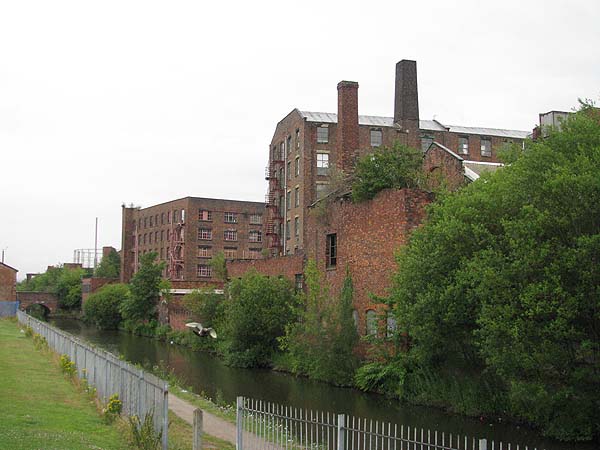 In 1824 the owners were Joseph Clarke and Sons. The Clarks were still the owners in 1851, when the map below was drawn, although by now it was George Clark and Company, presumable one of Joseph's sons. Notice that Clark's had a gas works across Pollard Street.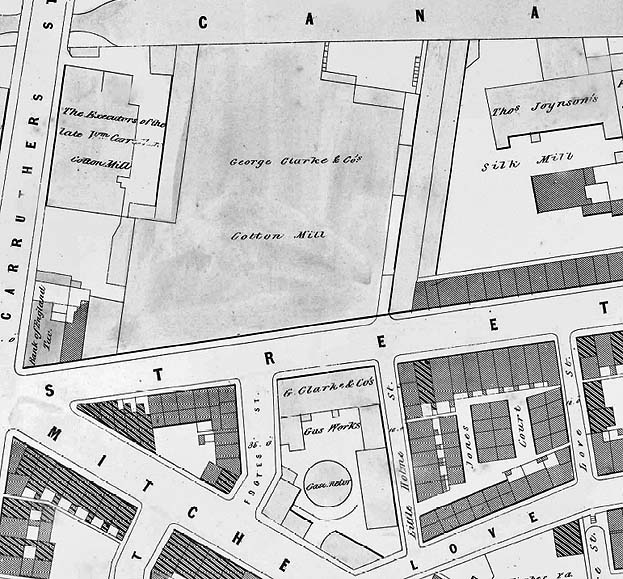 Notice also that further along the canal was Thomas Joynson's Silk Mill. In the map below, also dated 1851, the whole complex is called the Hope Mills.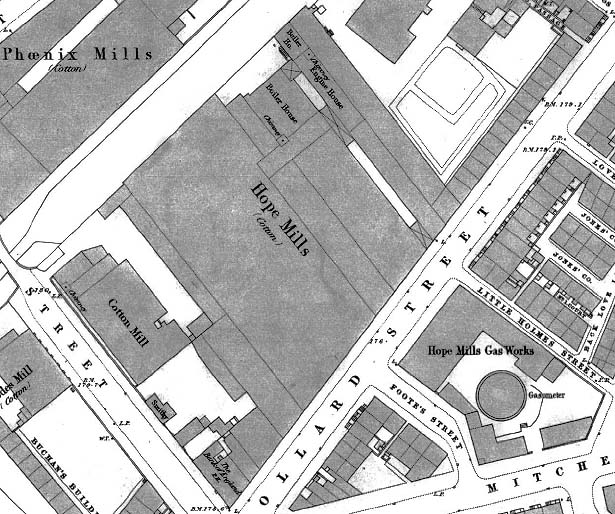 Below is my version of a map drawn in 1928 and you can see that the Hope Mills name is confined to the tall building that was home to Thomas Hope's Publishing company and a waterproof clothing factory. The building known as Ancoats Works today was called the Albert Cabinet Works and, judging by the functions of the various rooms, it was a furniture factory.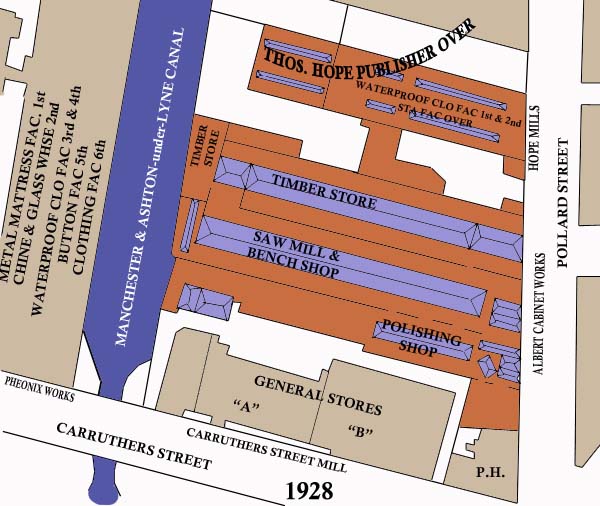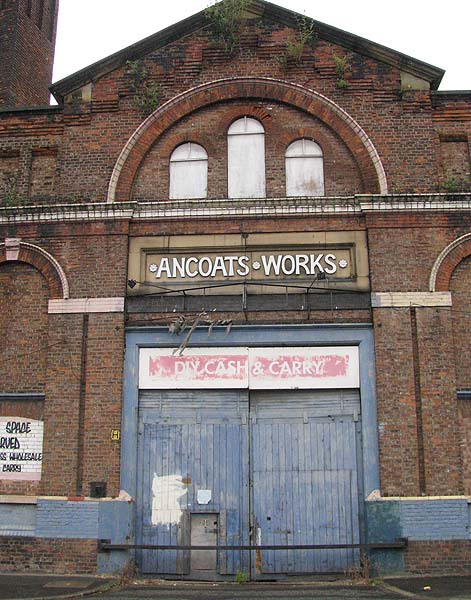 Close Window