Once known as Rail House this 10 storey block adjacent to Piccadilly Station has been undergoing a facelift and has been renamed Piccadilly Gate. John Packer Associates who were aslso involved in the project say on their web site that the original building,
"The building had no mechanical ventilation, a basic radiator heating system, single glazed Crittal window system and a very poor performing building envelope."
They also added that,
"Rail House was part occupied by Global Crossings, who provide the control of the complete rail network from Birmingham Northwards for Network Rail and communications links for Manchester Airport. The Global Crossings facility within the building was required to remain fully operation throughout the construction process due to the critical nature of its business."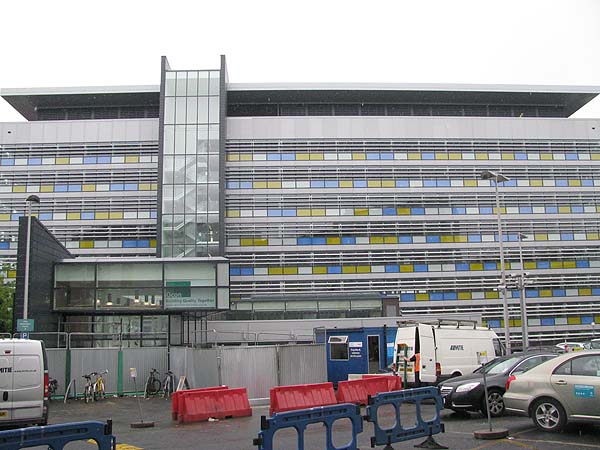 Ocon Construction, who were responsible for the completion of this £25Million refurbishment say that it has involved:
The complete stripping-out of the existing building.
Refurbishment of all floors, including an entirely new mechanical & electrical solution
Construction of new curtain walling and cladding systems to provide a new envelope to the entire building
Construction of new external fire escapes
And fully air conditioned spaces.