Albert House - Bloom Street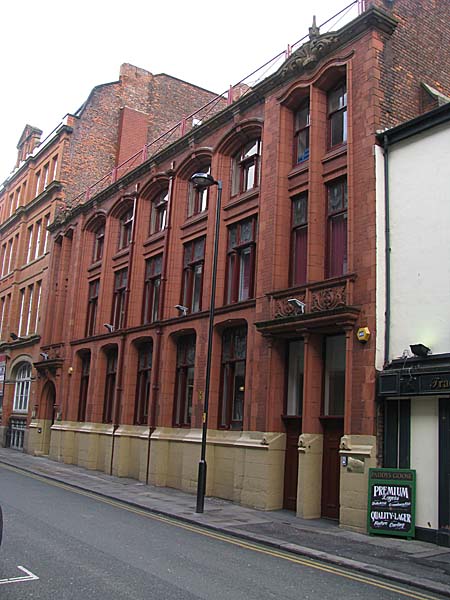 Albert House stands beside the "Paddy's Goose" pub on Bloom Street. It was designed by Mills and Murgatroyd, the architects of the Royal Exchange building and London Road Station, and built in 1903. It is built of red bricks and terracotta. The building exhibits art nouveau decoration.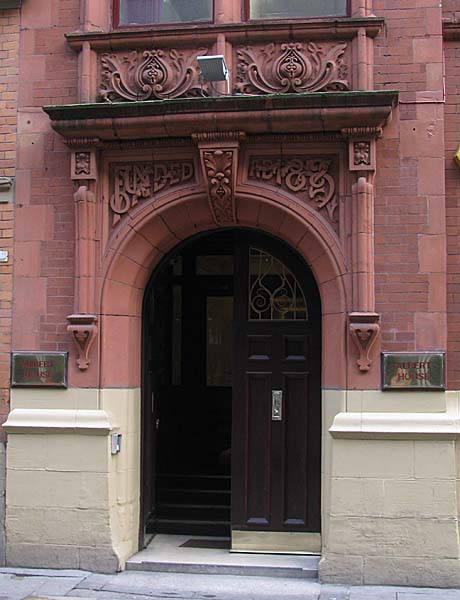 The date above the entrance indicates that the organization or company that commissioned this building was "Founded in 1829".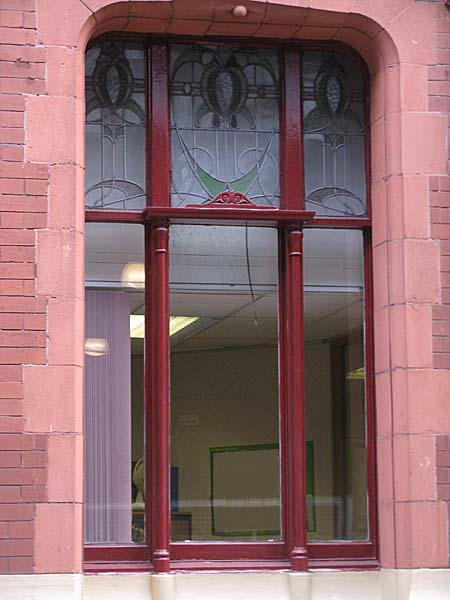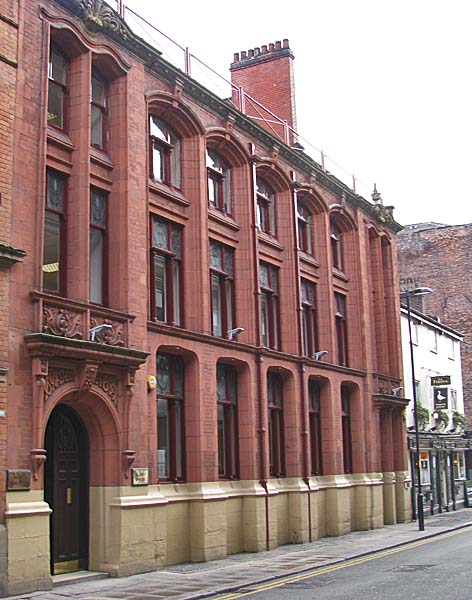 Close Window