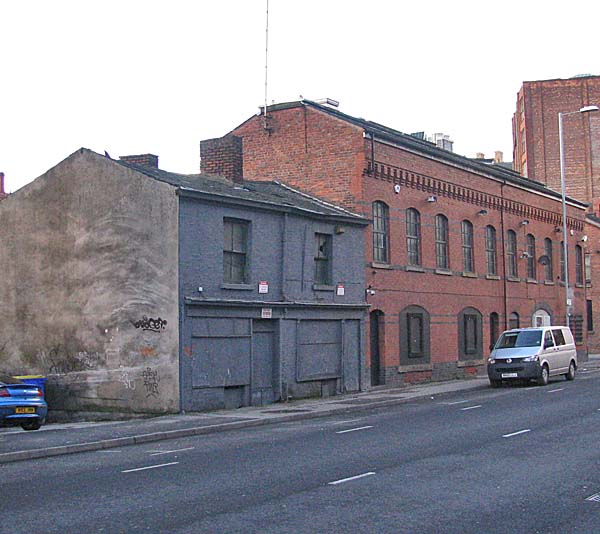 It's not clear when the building was constructed but if you look at the image below you will see the site in 1953. (The arrow points it out) The building on the corner bears a striking resemblance to the one we see today.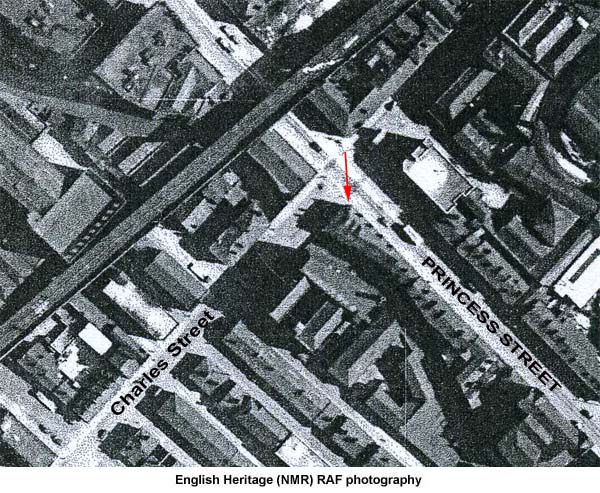 If you click on the link below you can see the building in 1959 when it was Junel Manufacturing, Clothing Manufacturers.

12 - 16 Princess Street
The 1928 map (my version of which you can see below) shows that 12 - 16 Princess Street was occupied by a printing ink factory on the first floor, a pattern card factory on the second and a stamp maker on the third.