The "hellostudent" website describes this refurbished church building as,
"....an historic Grade II listed building, expertly converted to provide simply the best student accommodation in Manchester. Experience high-end living whilst being right across the street from the University of Manchester.
There's everything to suit your needs and enhance your lifestyle. A fully equipped gym, a private cinema room, private study areas, and a lounge to relax with friends, pretty much everything you need."


The planning consent application described the renovation as including,
"... Repairs and alterations to the former Welsh Baptist Chapel and attached Islamic Academy building, in association with: conversion to self contained residential units together with erection of detached single storey building to form additional residential units (93 units in total)"
I assume that this new block, beside the nave of the old chapel, is the "detached single storey building".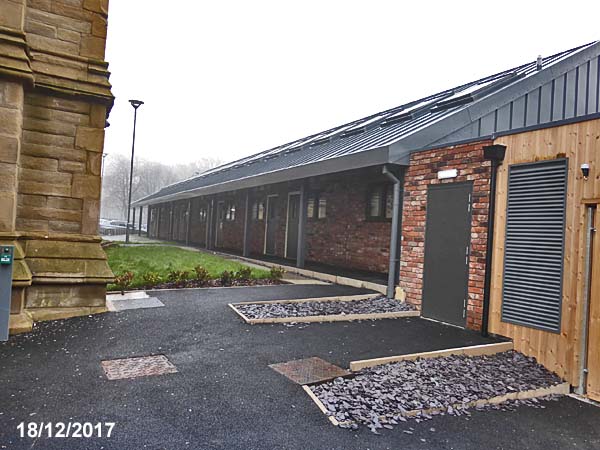 More views of the building.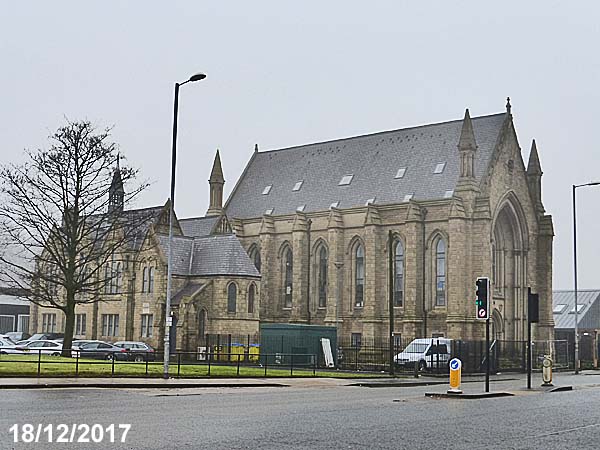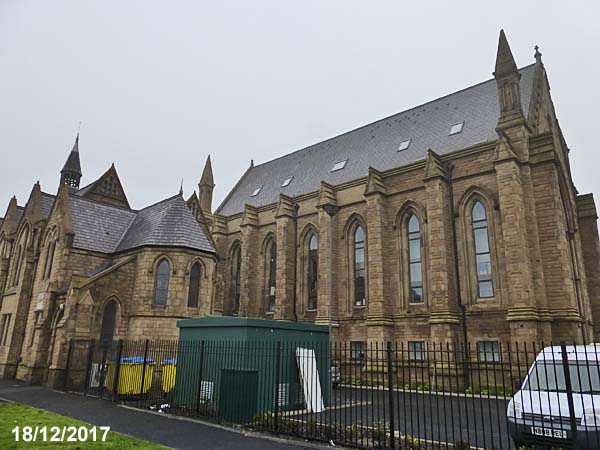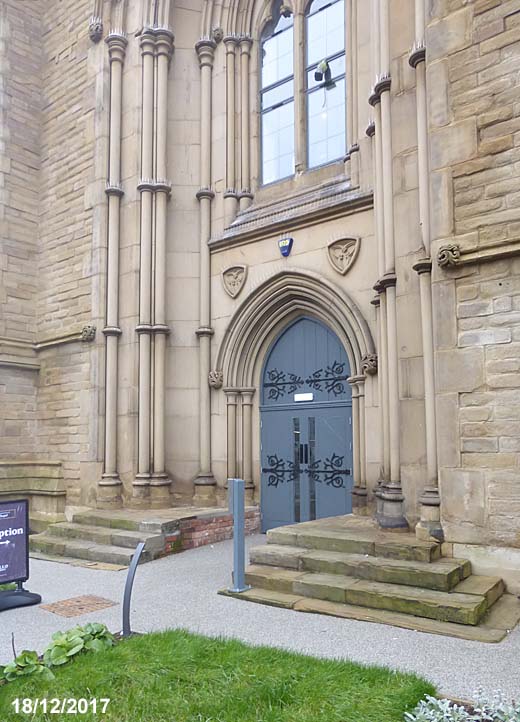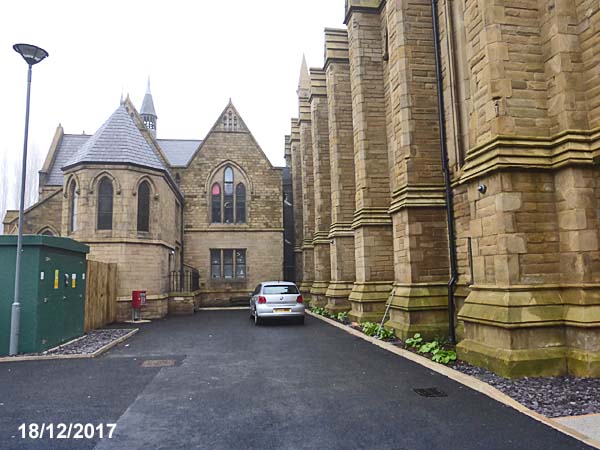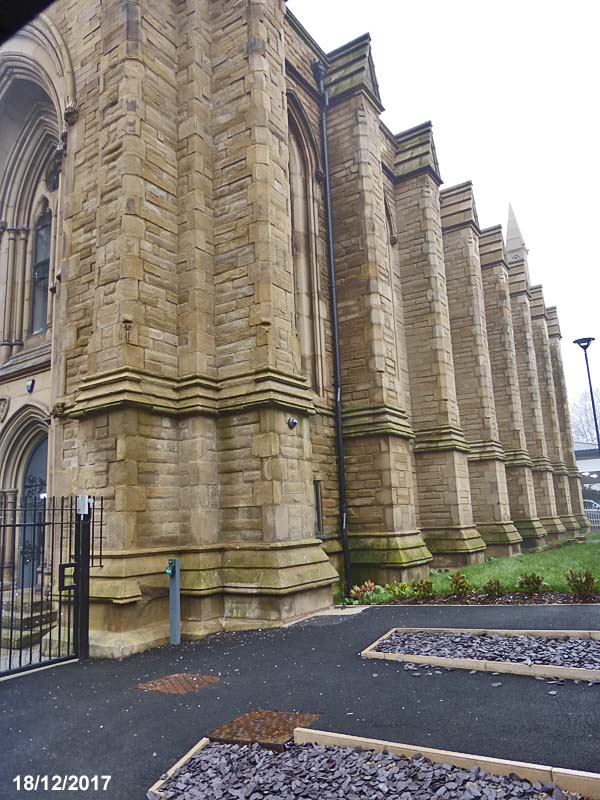 For many years the Upper Brook Street Chapel looked as you see it below, derelict and abandoned.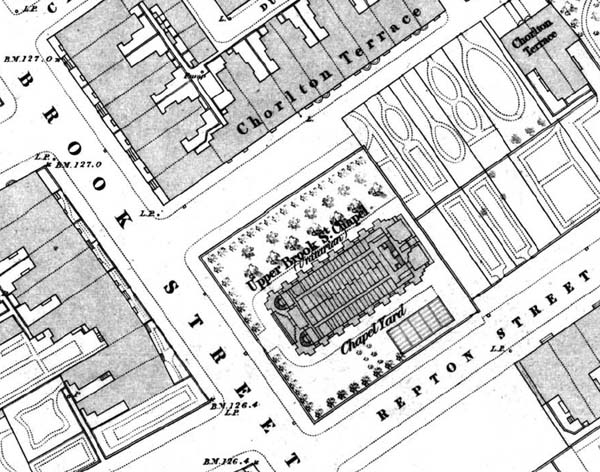 The architect was Sir Charles Barry who went on to design the Palace of Westminster. In 1928 changes in the nature of the district led to the sale of the chapel and its new occupants were members of a Welsh Baptist congregation. Later it was used as a Jehovah's Witnesses Kingdom Hall. The building fell into disrepair after it was abandoned.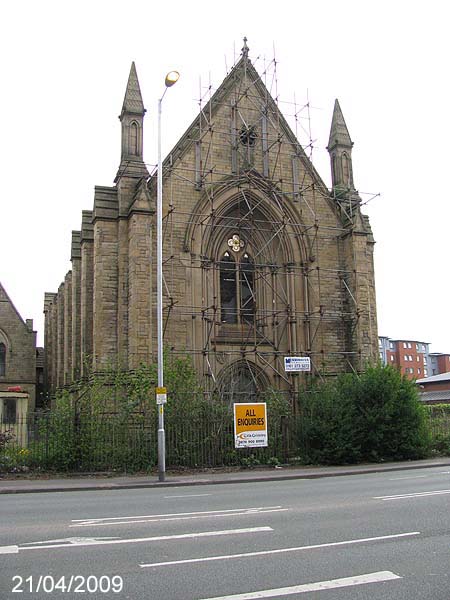 In 2006 the building was so unsafe that part of the chapel was demolished. The annex was also declared unsafe. Since then the annex had been reopened and was being used as an Islamic Academy.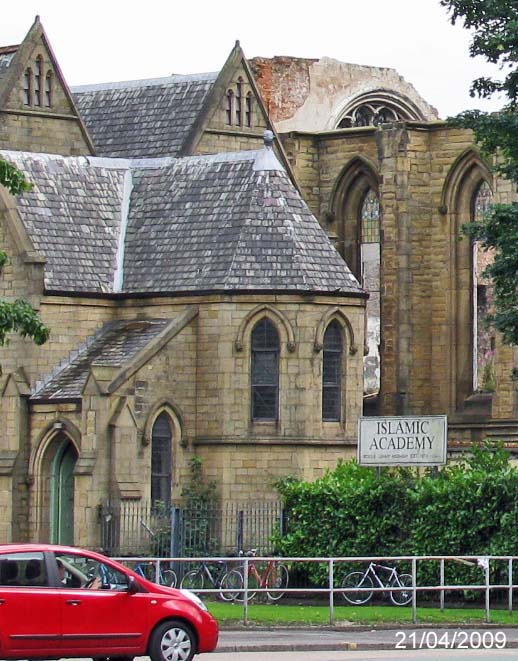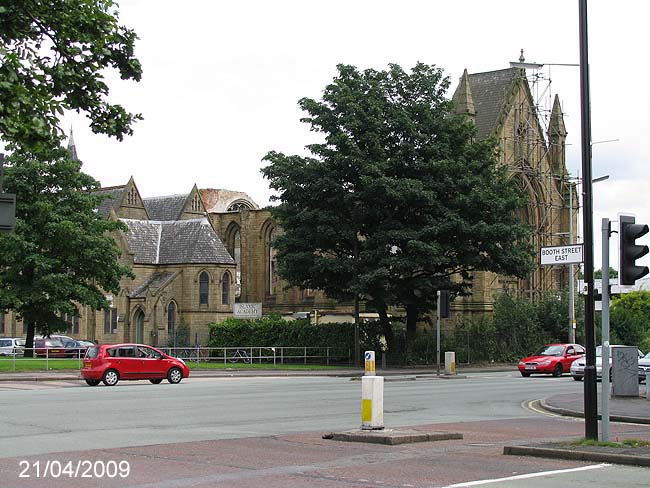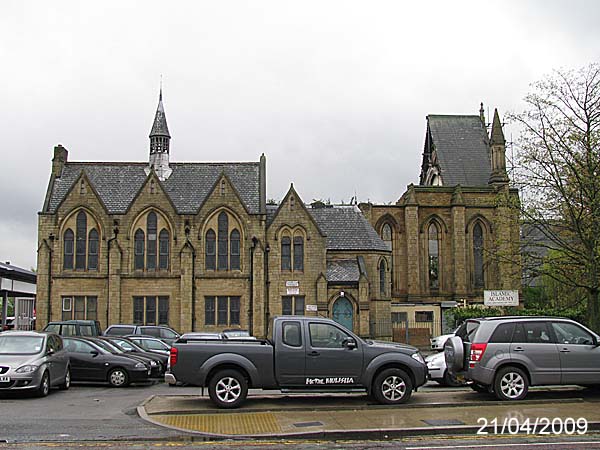 ******************************
When I visited the site in March of 2017 it was swathed in scaffolding and a new roof had been added to the building.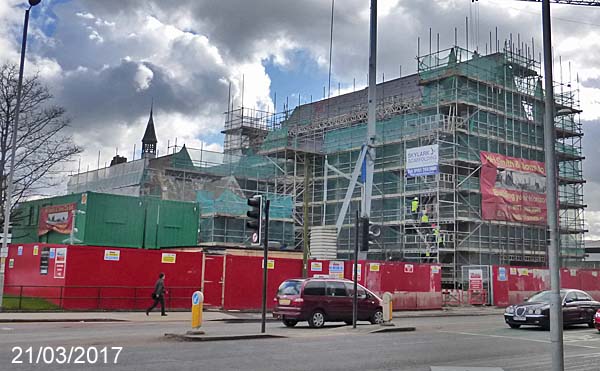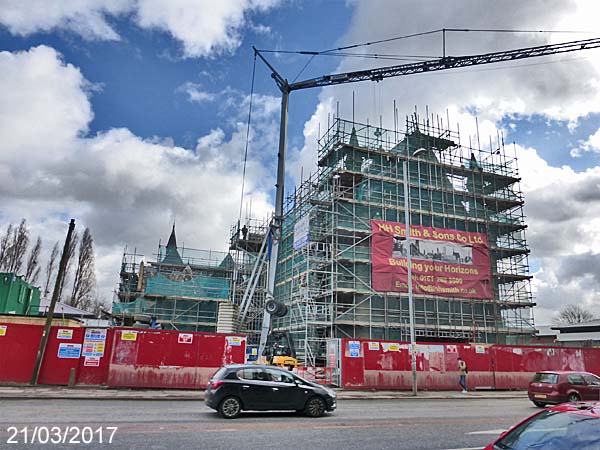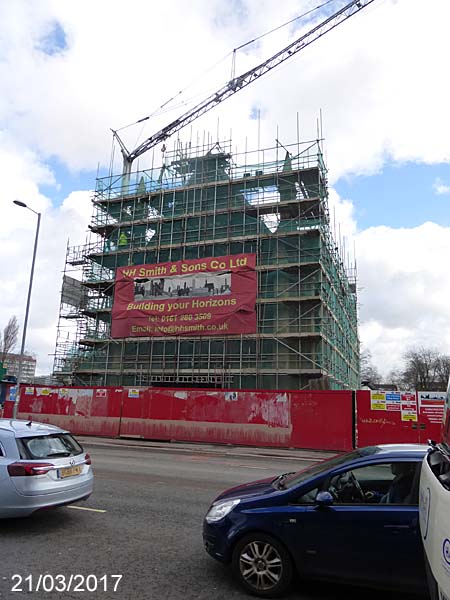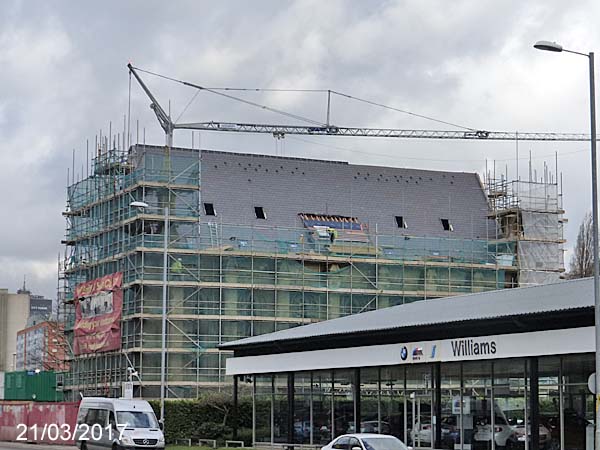 The "buttress.net" website explained what was going on. "Planning Approval and Listed Building Consent have been granted for a new residential development at the Welsh Baptist Chapel and adjoining Sunday School on Upper Brook Street, Manchester. .... The scheme will provide high quality, private residential apartments within the Chapel and Sunday School buildings and incorporate a contemporary new build element providing facilities including a fitness room, cinema room and residents' lounge. Integral to the development will be extensive restoration work to repair and revive the existing fabric such as retention and repair of the distinctive rose window, corbels and vaulted springers along with the reconstruction of the Chapel roof."