In 2017 change is in the air at the Manchester Business School. The name has changed and the building that has dominated Booth Street and Oxford Road for decades is in the midst of a major rebuilding program. Since the 1970s the bridge that linked the Business School West and Business School East has spanned Oxford Road announcing the fact that you are entering the campus of the University of Manchester.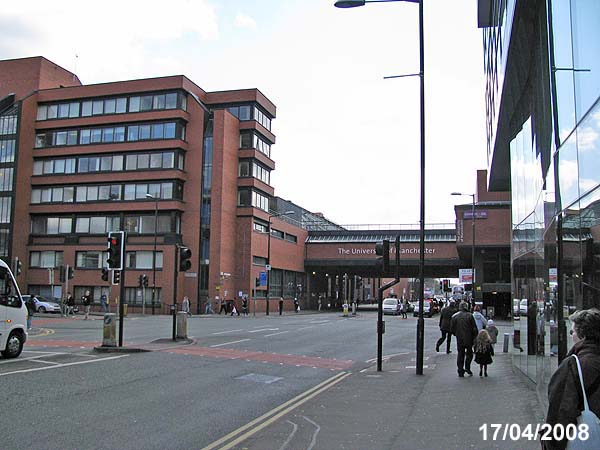 But if you look at that same view in 2017 the bridge has gone and it is clear that something big is underway.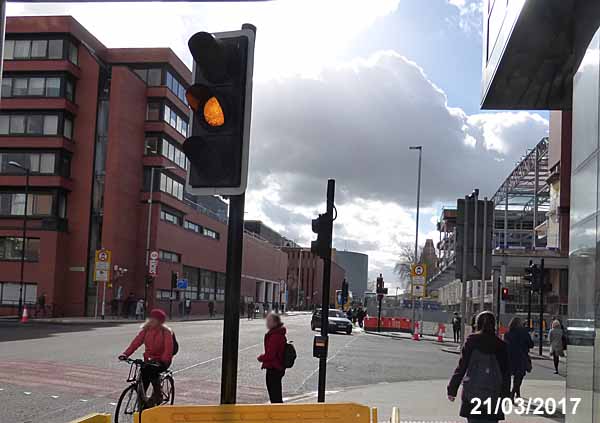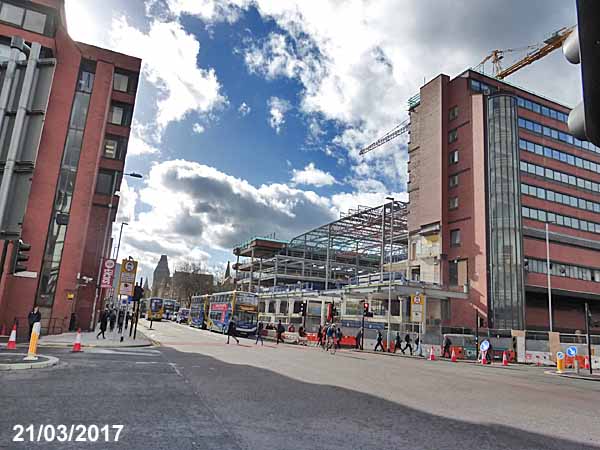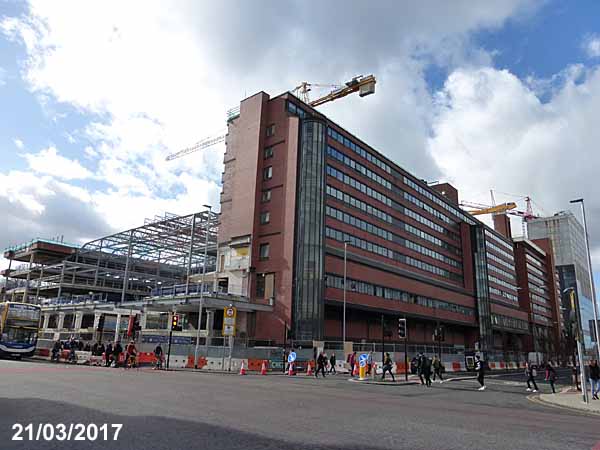 The first change is that it used to be the Manchester Business School.

The Business School's website explains that this change occurrred in 2015,
".... following a landmark £15 million donation from Lord Alliance of Manchester and his fellow Trustees of the Alliance Family Foundation." They add that, "... The donation will be invested in the School's new building and to drive its research agenda forward. Together this will enhance the learning experience for all students.
In recognition of this support and Lord Alliance's long-standing relationship with the University and the Business School, the School will be named 'Alliance Manchester Business School' or 'Alliance MBS'."
The second change is that the building is in the midst of a major refurbishment. When I visited, in March of 2017, the building along Booth Street was being stripped back to its concrete frame.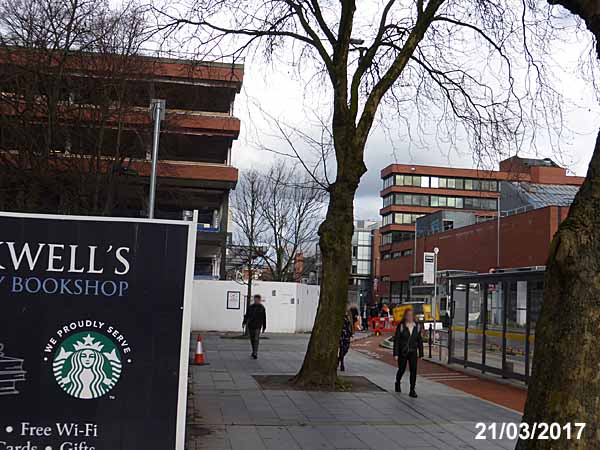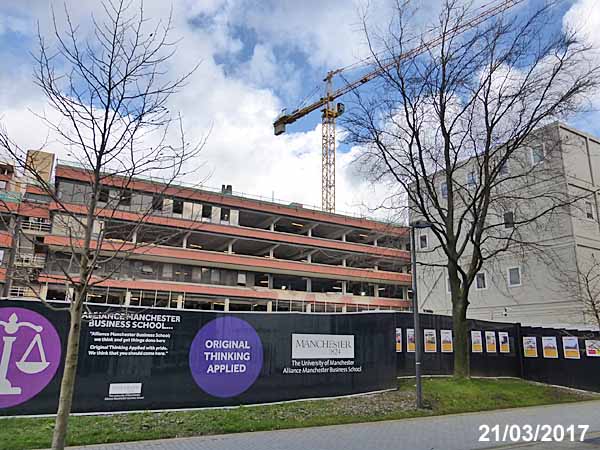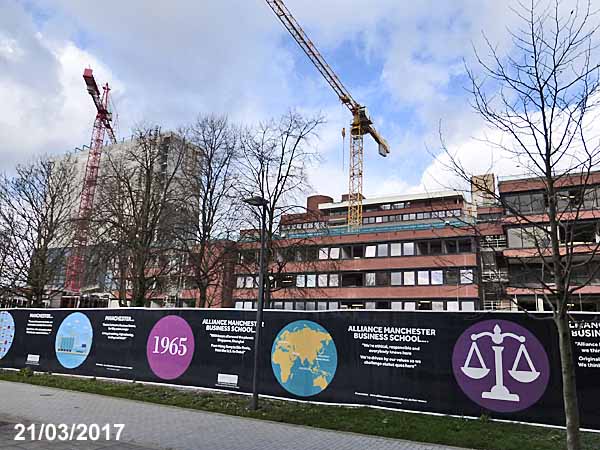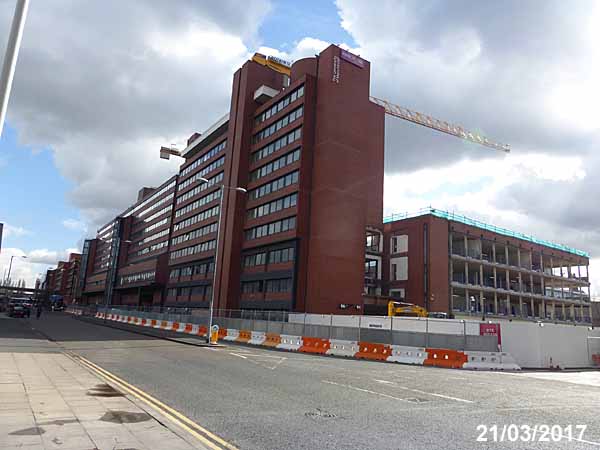 The work that was underway in March of 2017 is an £84million building project that involves,
"... a full exterior and interior refurbishment, including both office and teaching spaces. Plans also include redevelopment of the precinct centre to create a 40,500 square foot retail and leisure offer, specifically designed to host a mix of high quality brands and amenities. A 4* Crowne Plaza® and a Staybridge Suites® hotel are being built as part of The University of Manchester's £1 billion campus development. .....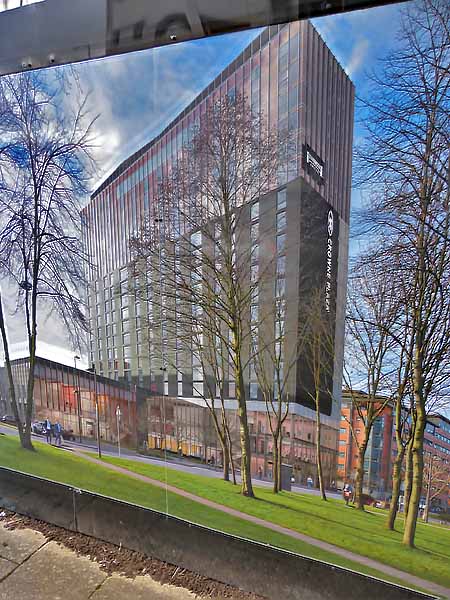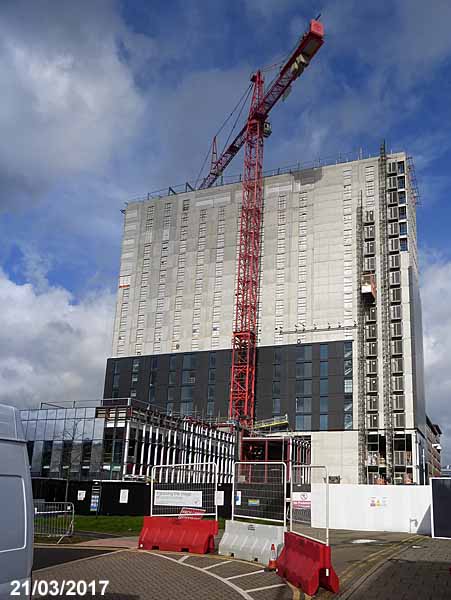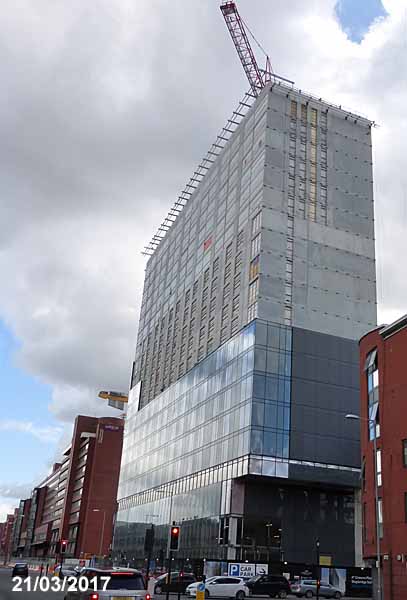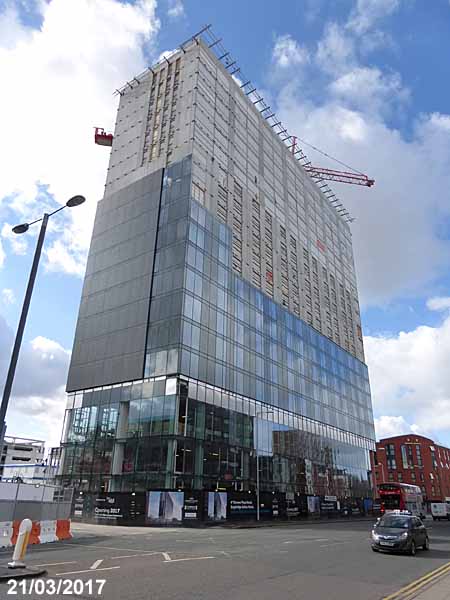 ..... The two hotels are part of the wider redevelopment of Alliance MBS and will adjoin our new two-storey Executive Education Centre, which will provide a new home for the business school's corporate leadership and management programmes."


*******************************

The Business School building was designed by the architectural practice of Cruickshank and Seward in 1972 and was, prior to this redevelopment, home to the main hotel accommodation rooms, lecture and conference suites and restaurant facilities.