The Tree of Remembrance
- Piccadilly Gardens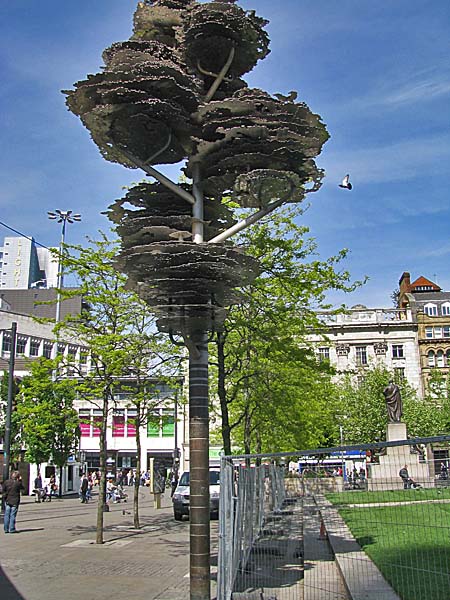 At the Mosley Street end of Piccadilly Gardens there is metal scupture of a tree that may look insignificant to a passer-by but it is far from insignificant. It is infact a memorial to the civilians of Manchester who were killed between 1940 and 1945 during WWII.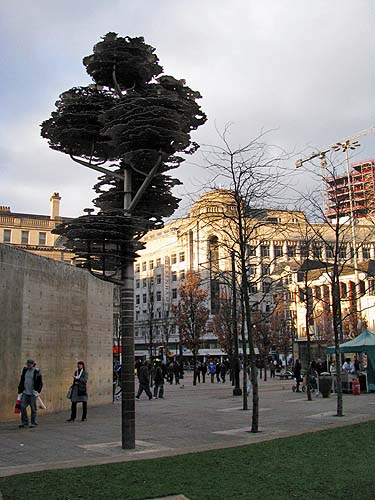 A plaque on the ground beside the tree makes this clear.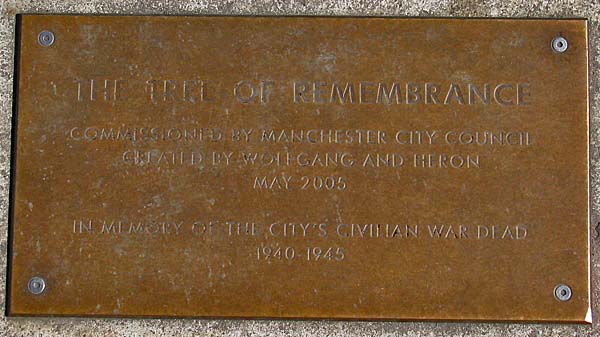 The memorial was designed by the artists Wolfgang Buttress and Fiona Heron and erected on the site in May of 2005, on the anniversary of V E Day. The ten metre high tree has metal rings around the trunk that have engraved upon them the names of the Manchester people who lost their lives.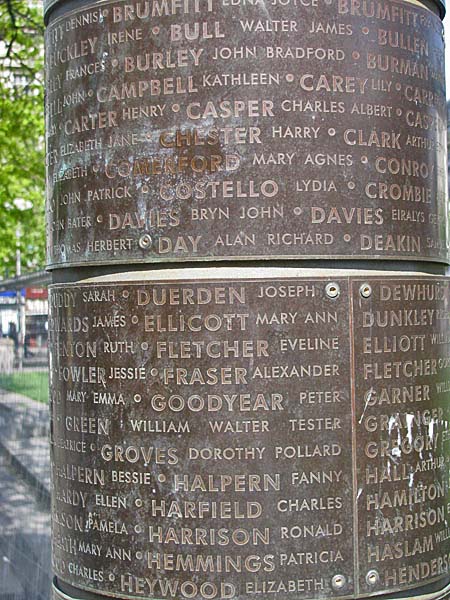 Close Window