Boggart Hole Clough - Blackley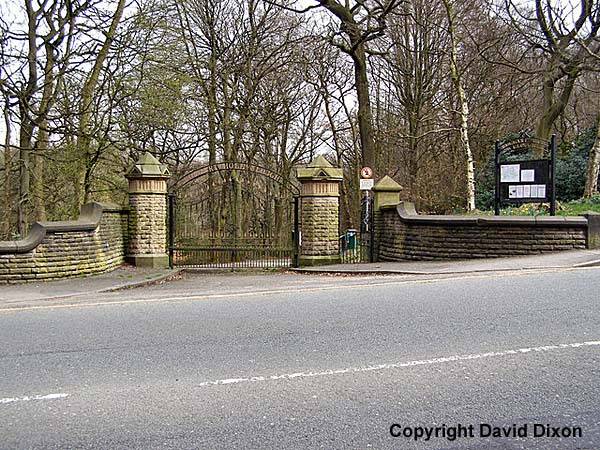 This gateway beside Rochdale Road in Blackley (looking little changed from the early part of the 20th Century when the image below was taken) is an entrance to Boggart Hole Clough.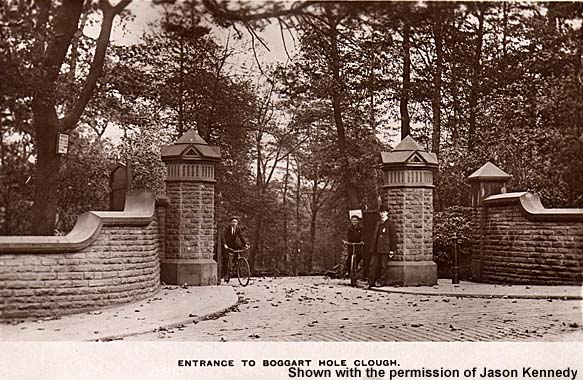 Today, especially for those arriving by car, the main entrance is off Charlestown Road on the northern side of the park. Today Boggart Hole Clough is one of Manchester's 138 parks but a park with a history.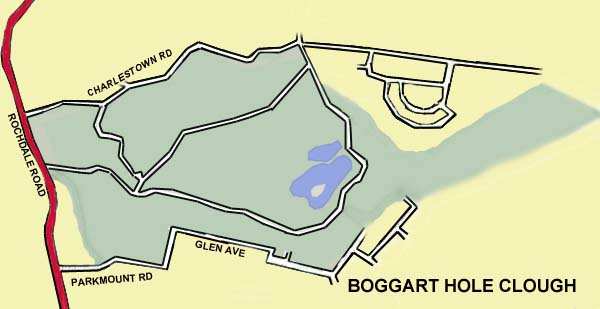 In 2011 Boggart Hole Clough is an oasis of ancient woodland amid an urban setting surrounded by houses in north Manchester.
In 1819, when the map below was drawn, things were quite different. The Clough was surrounded by open country with isolated houses, Booth Hall and a Bleach Works for company.
I have superimposed on the map a green area that roughly represents the extent of today's park.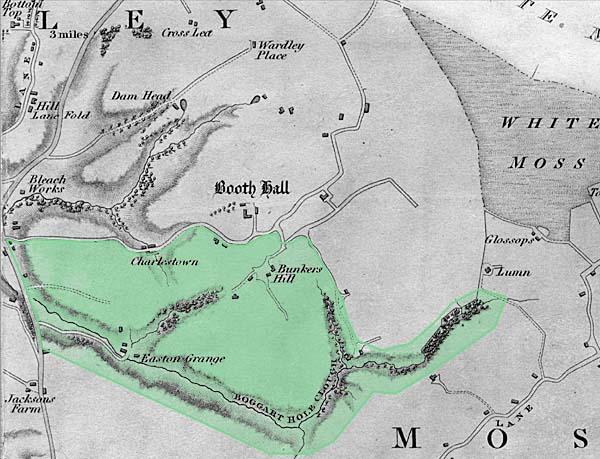 Actually described by Manchester Council as an "urban park", Boggart Hole Clough occupies 190 acres. The word "clough" is a northern expression for a steep sided valley and the site is incised by ravines and gullies within this remnant of ancient forest. In 2007 it was designated as a Local Nature Reserve. If you compare the two maps above, you will see that the lakes in today's park were a later addition.
So the landscape explains the "Clough" part of the name but what about the "Boggart Hole"? A Boggart is a mythological creature sometimes described as a "household fairy". They have played a part in the folk history of the north and Scotland. Known to be mischievious they are blamed for curdling the milk or playing tricks on people. Hanging a horseshoe above a door or leaving a pile of salt on the doorstep has been suggested as ways to keep the boggart out of the house. They are thought to live under bridges, like trolls, on sharp bends in roads and, as in this case, in a piece of wild woodland. Mysterious disappearances in the Blackley district over the years have been attributed by some to the boggarts who live in the clough.
Below you will find a number of images of the park in its hayday shown here with the generous permission of Jason Kennedy.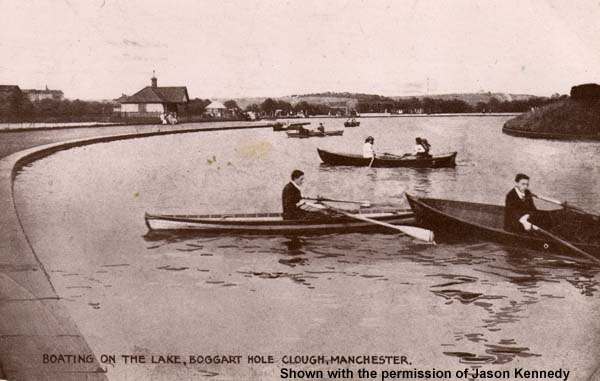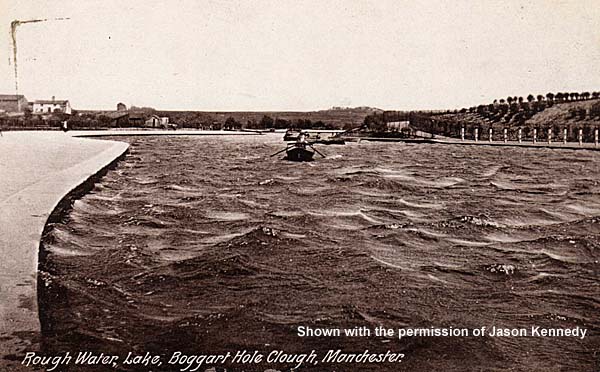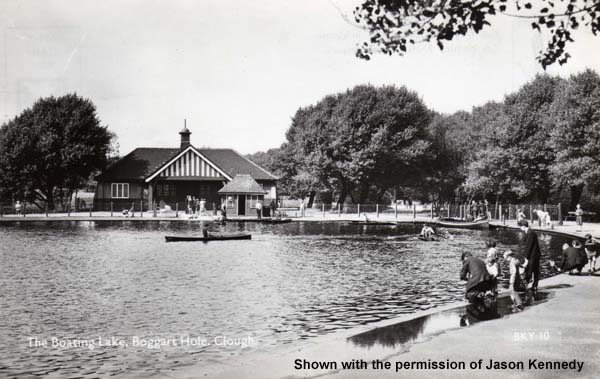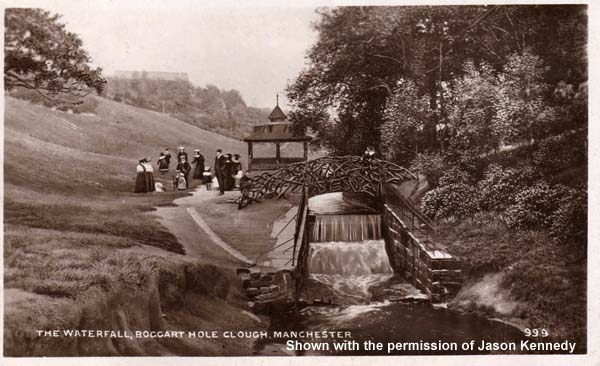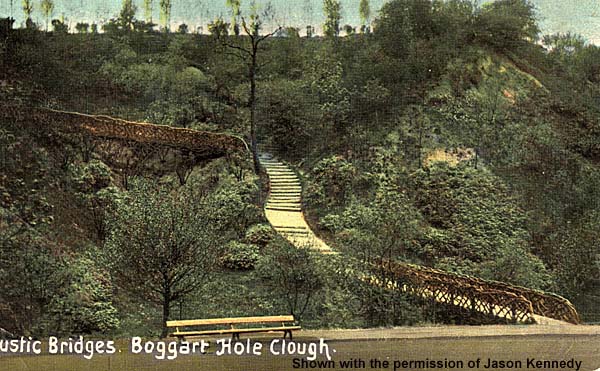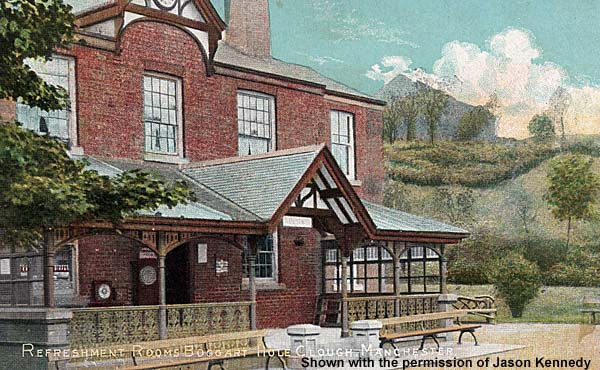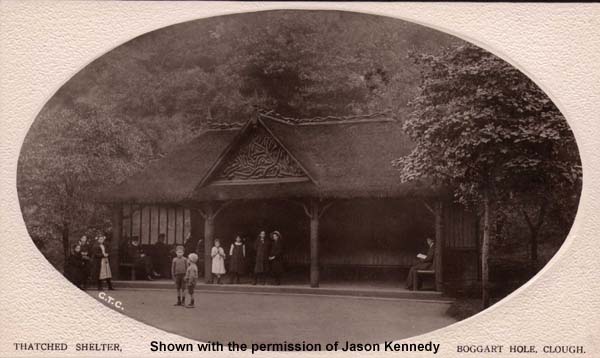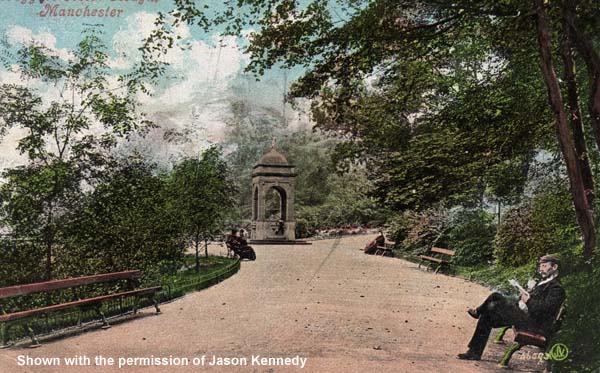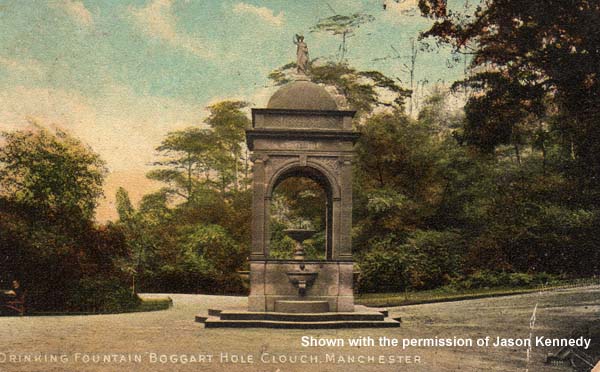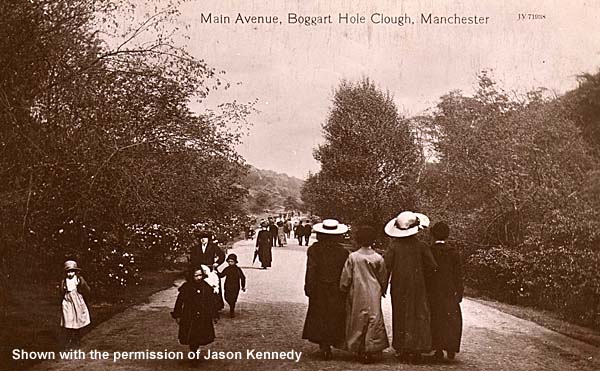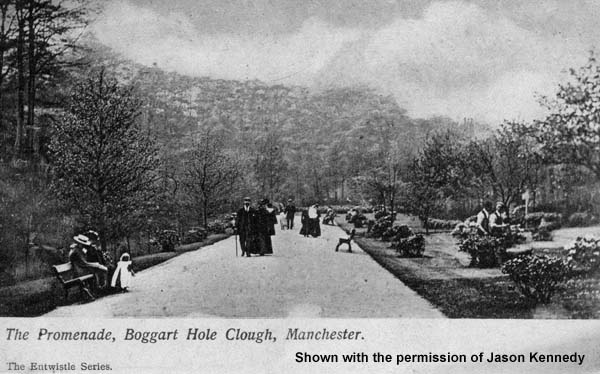 The Manchester City Council website lists the facilities available in the park today as: an athletics track, basketball courts, a lake, a lake-side Centre, a bowling green, children's play areas, fishing, a multi sports court, orienteering course, and tennis courts.