Ye Old Nelson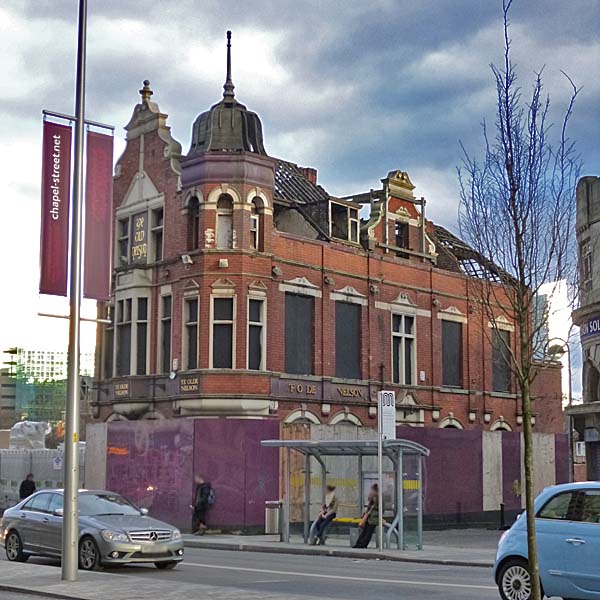 "Ye Old Nelson" is a typically eccentric Victorian public house on Chapel Street in Salford. It seems likely to survive the redevelopment of the street and it appears that it will be incorporated into a new building planned for this site.

The three-storey building features an oriel window on the Chapel Street side, a Dutch-Style gable and bell-shaped cupola. As you can see the building has no roof at this point in time (March 2013) and is incorporated into a building site.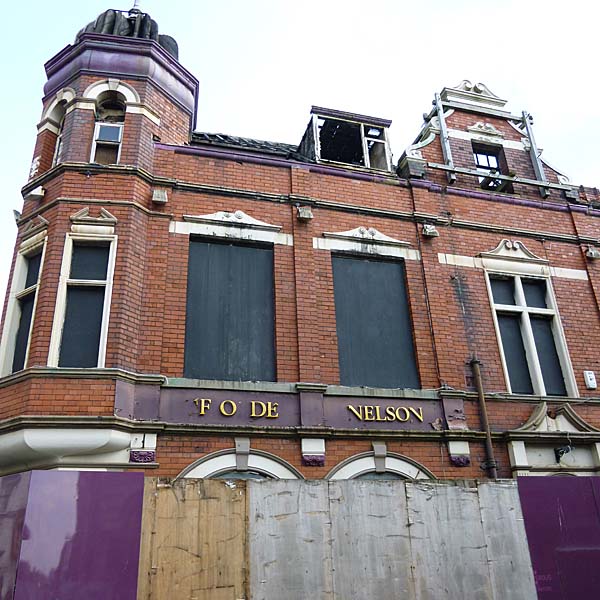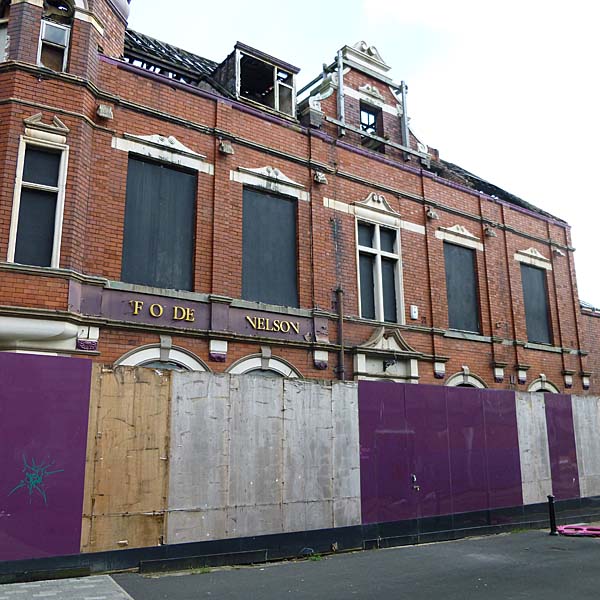 The pub appears on the OS map engraved and published in 1851 although, at that time, it was called "The Nelson Vaults". The Slater's Directory of Manchester & Salford for 1879 also lists a public house at 258 Chapel Street but at this time it was simply called the "Nelson" and William Dickson was the landlord. The name "Ye Old Nelson" appears in Slater's 1903 Directory. At that time the landlord was Bartholemew Sullivan.


Close Window