The Ox pub sits on Liverpool Road across from the MOSI and the Air & Space Museum. Its web site says this of the pub, "The Ox is a traditional gastro pub/hotel serving excellent, modern, English food sourced from the finest local ingredients. Food is served in the historic pub where you can enjoy a pint of traditional cask ale or choose from our hand-picked wine list. As well as our award-winning food freshly prepared by our culinary team, our hotel offers ten stylish en-suite rooms."
One web site claims that the Ox is the only pub in England named after a potato. It is a fact that originally it was called the "Ox Noble Inn", as you can see in this excerpt from the 1844 map of the area.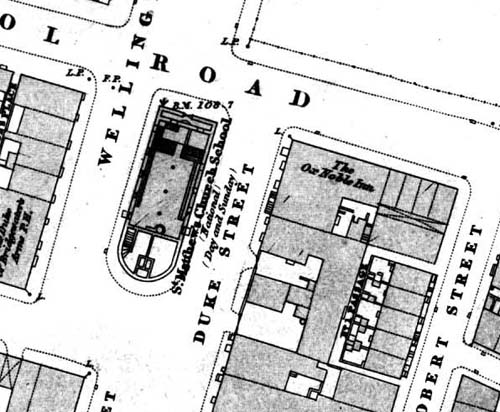 This raises two questions. Firstly, why has the pub chosen a sign that features a bull? Secondly, since the ox noble potato is described as being, "large, yellow without and within, very prolific, not fit to eat," why would a pub want to be associated with it?

The pub has attractive etched glass windows at street level.