The Universal Stores - Devonshire Street Manchester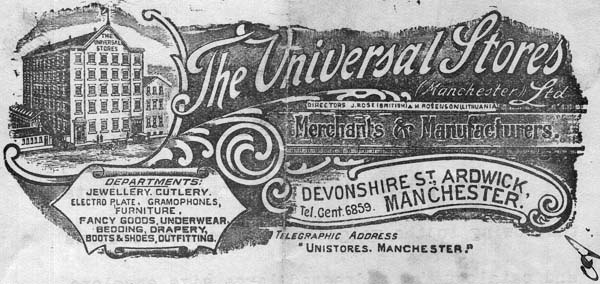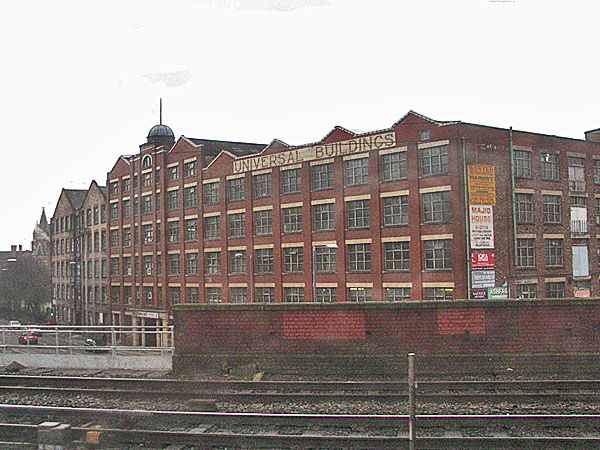 When I was in high school I attended Ardwick Technical High School and once a week we walked from the school on Devonshire Street to Bank Meadow, off Ashton Old Road. This walk took us past the Universal Building and the other buildings that house the Universal Stores company. Now I tend to see it as I ride past on the train into Piccadilly Station.

Universal Stores was founded in 1900 by Abraham, George and Jack Rose. The company traded out of a building on Devonshire Street, as it does today. The image below comes from an early company letterhead and the building appears to be one element of the older portion of the building we see today. The original building looks older than 1900 suggesting that the Roses moved into an existing commercial building.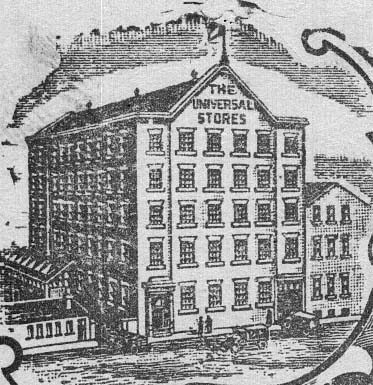 The Universal Stores were a mail order retailer and although the company has changed its name and entered into a variety of mergers and reorganizations that is still its function. By 1930 it had taken on the name The Great Universal Stores LImited and it began trading on the London Stock Exchange.

In 1932, Isaac Wolfson joined the company as the controller of merchandise. He went on to be the joint managing director and later Chairman. It was the wealth that he accummulated at Great Universal Stores that he invested in the Wolfson Foundation, a charity that provides awards to support excellence in the fields of science and medicine, health, education, the arts and humanities.

The group acquired Argos in 1998 and in 2001 it once again changed its name into GUS plc. In more recent years there has been a merger with Littlewoods and the formation of the Shop Direct Group. In 2011 it was once again rebranded and it is now part of K&Co along with Kays and Empire Stores.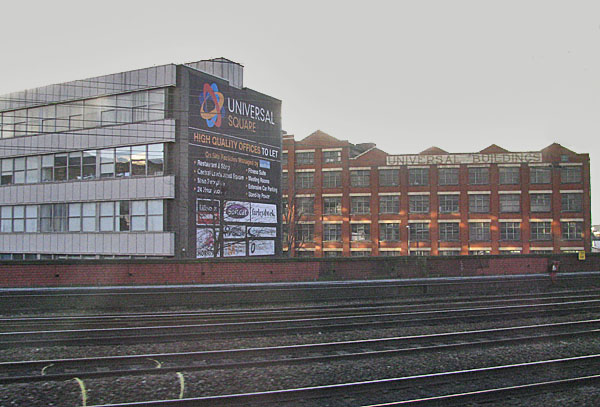 Across the road from the Universal Building the company had a more modern office block.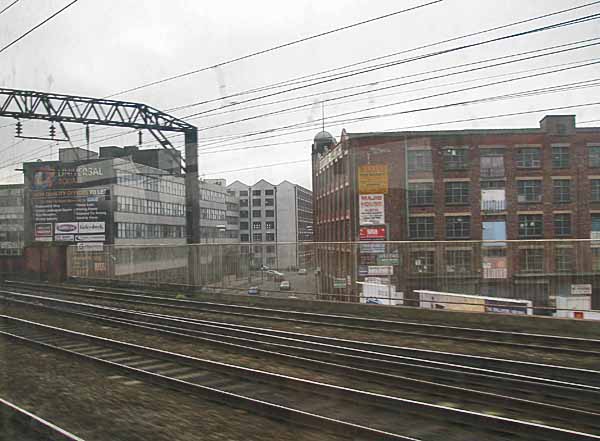 After they moved out of that modern block it was refurbished and, as you can see, it is to let in February 2011. This block was built on what was once a railway goods yard. The aerial image below was taken in 1953 and it shows the Universal Buildings marked with red dots. Across Devonshire Street you can see the goods yard.