This building on Ardwick Green North was once a factory belonging to the drinks manufacturer Jewsbury and Brown. The company traded for 138 before merging with Schweppes in 1964.
(The image above is shown with the permission of the Greater Manchester Police Museum and Archive.
If you click on this link you can see more historic images from their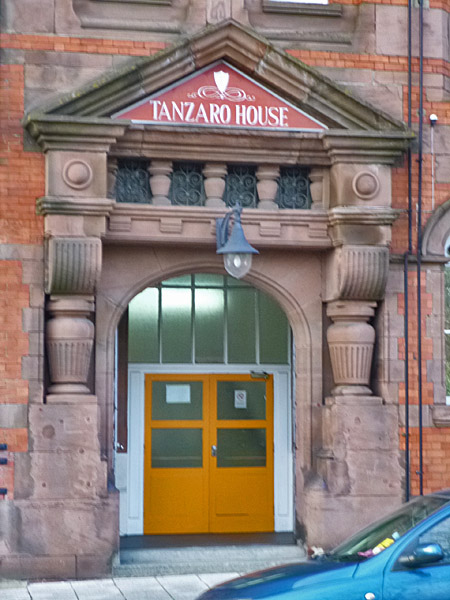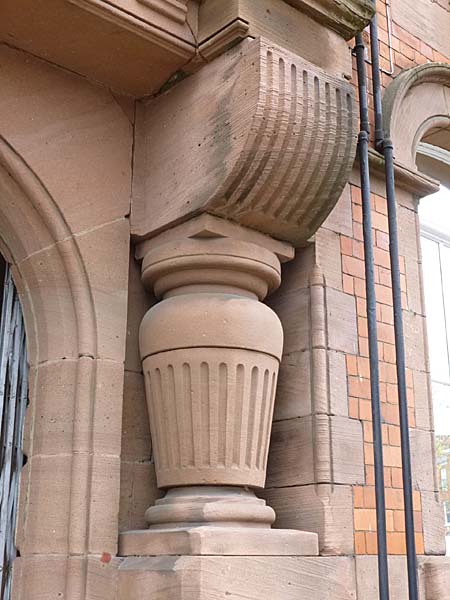 The name Tanzaro comes from a range of squashes and cordials sold by the company under that name.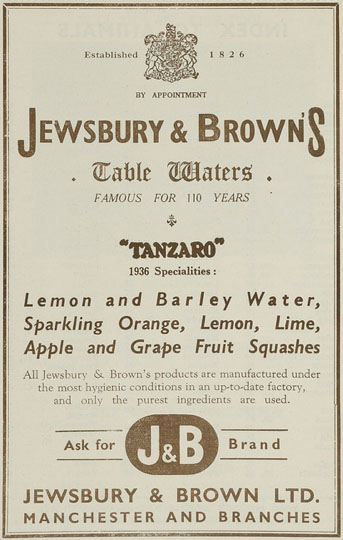 Jewsbury and Brown's began trading out of their chemist's shop at 113 Market Street in Manchester selling a range of products including their "Oriental Toothpaste", "True Eau de Cologne", "Transparent Shaving Stick". They also offered a range of "Summer Beverages" that included "Superior Soda Water, Lemonade, Gingerade, Selters, Carrara, Magnesia and Potash Water." This building in Ardwick Green became their main factory although it once looked quite different as you can see in this fragment of a J&B advertisement from the top of one of their ceramic pots.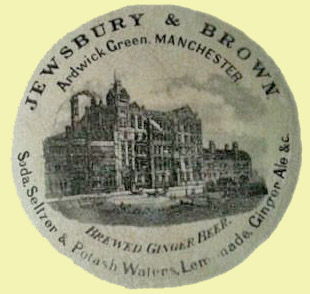 Tanzaro House suffered a major fire on the 21st of August 1953 which clearly resulted in the truncation of the building removing a number of floors and the roof. Below is an image of the building on fire, shown here with the permission of the Greater Manchester Fire and Rescue Service. If you click on the image it will take you to the Fire Service Flickr Photostream where you can see other images from their collection.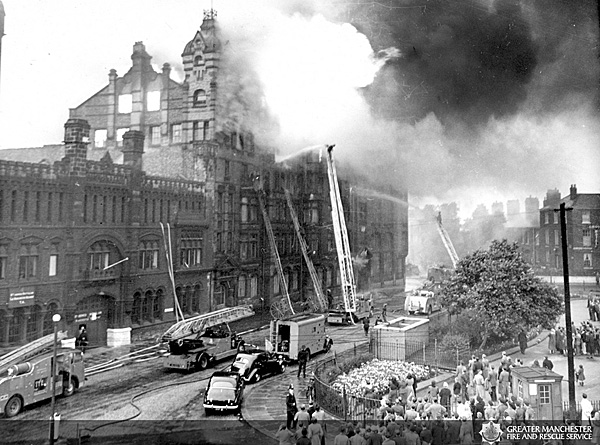 The aerial photograph below taken 3 months before the fire shows the steeply peeked roof and a corner tower seen in the advert above.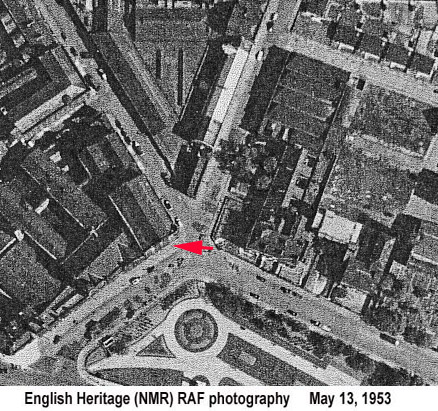 I took this photographs in March of 2014 and at that time the building was being used as offices. It was home to the PHA Model & Casting Agency.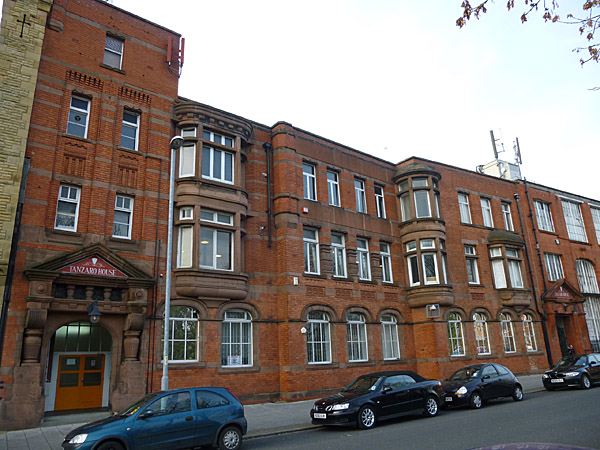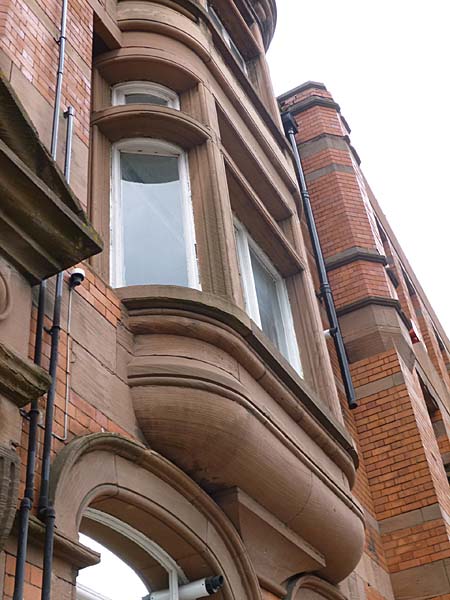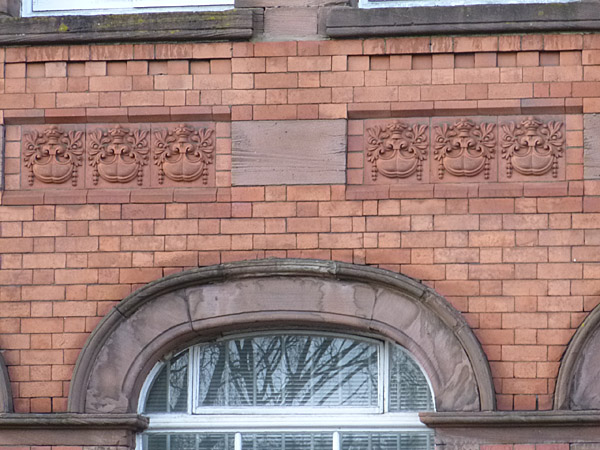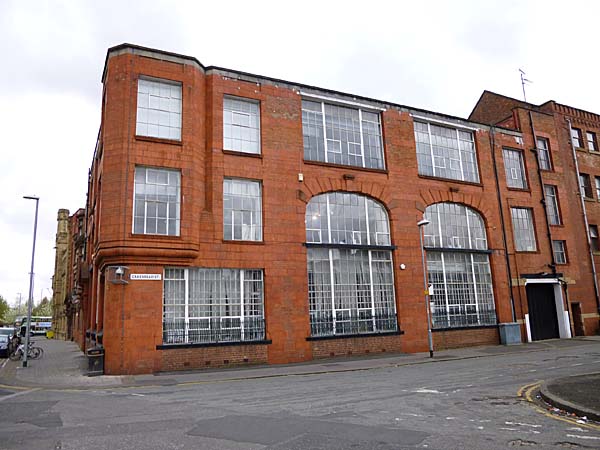 **************************
The 1844 - 1849 OS map of the area shows quite a different community. Although some of the houses that were there at the time still remain, the site of Tanzaro House was, in part, occupied by what appears to be a substantial house with an extensive formal garden.