St Patrick's Roman Catholic Church dominates Livesey Street in Collyhurst. Pevsner describes it as Romanesque in style with Art Deco influences. This wasn't the first St. Patrick's Church on the site. The first church was built in 1832 and as you can see in the extract from the Adshead map below (dated 1851 and shown with the permission of Chetham's Library) it sat well back from the street. It was cruciform in design. In 1835, the parish included Failsworth, Harpurhey and Blackley.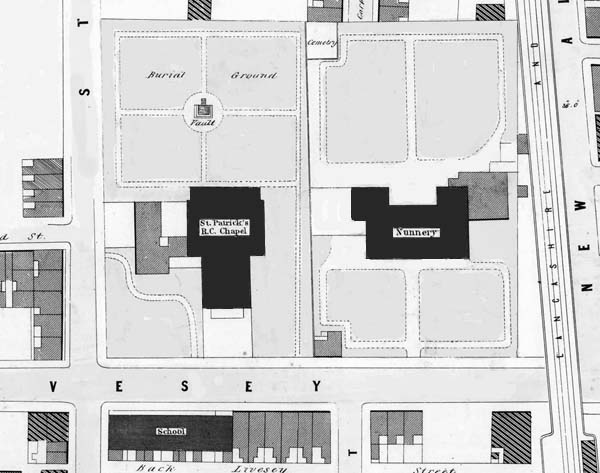 Beside the church was a nunnery with an attached school which belonged to the Presentation Sisters. A website about the sisters says this about the convent on Livesey Street.
"The story of the Livesey Street Convent began in 1820, when a Mr Patrick Lavery, an Irish silk merchant, aware that it was "by the work of young girls he had made his money", decided to bequeath £2,000 for a Convent and School for the education of girls. Father Thomas Lupton, his good friend and advisor, persuaded Mr Lavery that the Convent should be in Manchester where there were hundreds of Irish immigrants working and living in poor conditions and with no chance of education and little spiritual instruction. In speaking of his plans, Mr Lavery had been explicit that the Sisters who came to Manchester must be Presentation Sisters as he had seen the good work these nuns were doing in Ireland."
Of the church they say this:
"In 1832 a large and spacious Church, St Patrick's, was built to serve the many thousands of working people flocking from Ireland to find work in Manchester. Within 3 years, 30,000 parishioners were living within the parish. The priest in charge soon realised that his next priority must be provision of some kind of instruction for the many children who roamed the streets or worked in the mills alongside their parents. He therefore made plans to build the promised Convent. He went to Ireland to try to persuade Sisters to come to Manchester; eventually he arrived at the Presentation Convent in Clonmel Co. Tipperary where three Sisters volunteered to undertake this work."
"In 1845, the Sisters took charge of an Orphanage, which moved from Chorlton to a purpose-built house attached to St Patrick's School; there were 20 children at first.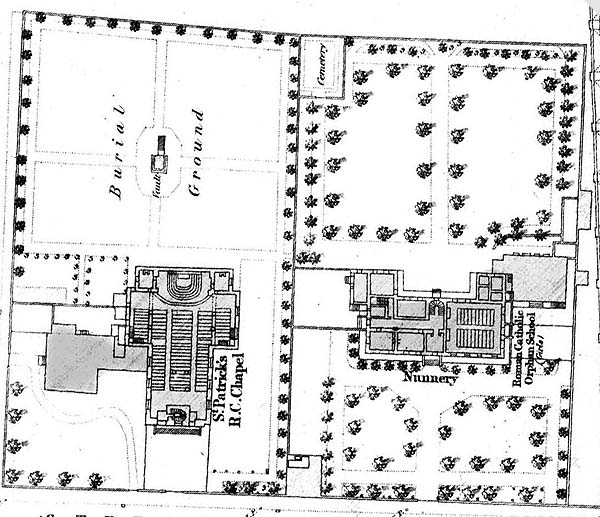 In 1886, 50 years on from their first beginnings over 1,000 girls between ages 7 and 14 years attended the schools. At least seven Sisters were qualified teachers, holding Government Certificates. There were 14, perhaps more, Sisters in Community. The Sisters built a Chapel to mark the occasion."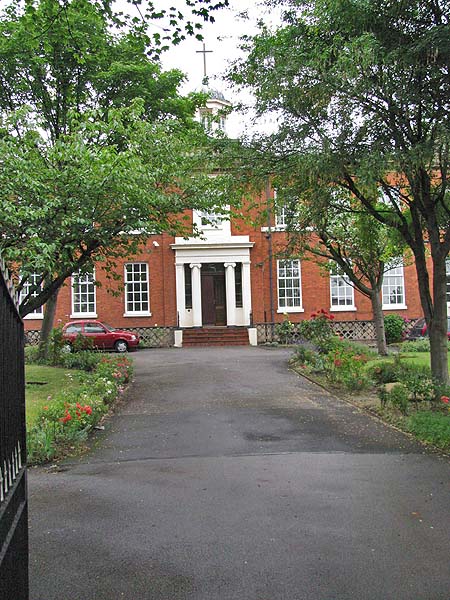 In 1937 the first St. Patrick's Church was replaced by the building you see today. It was designed by the architectural practice of Grenhalgh and Williams.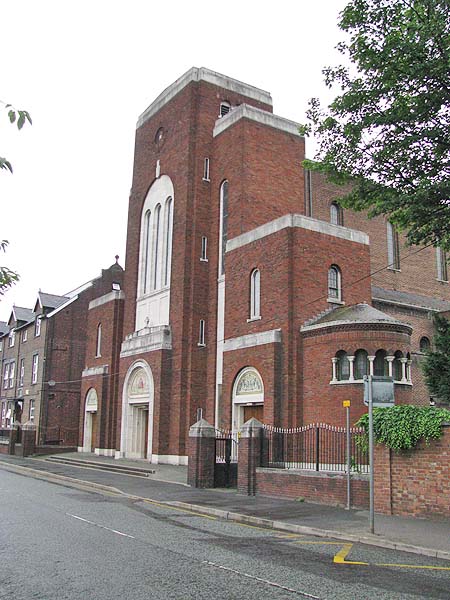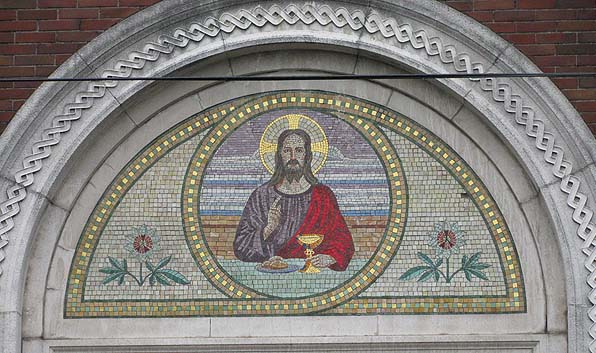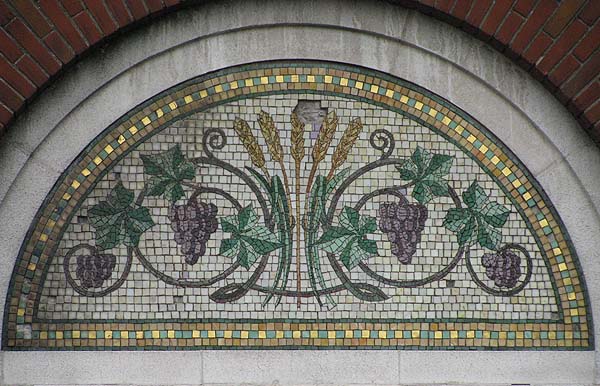 St Patrick's Voluntary Aided Roman Catholic Primary School sits beside New Allen Street.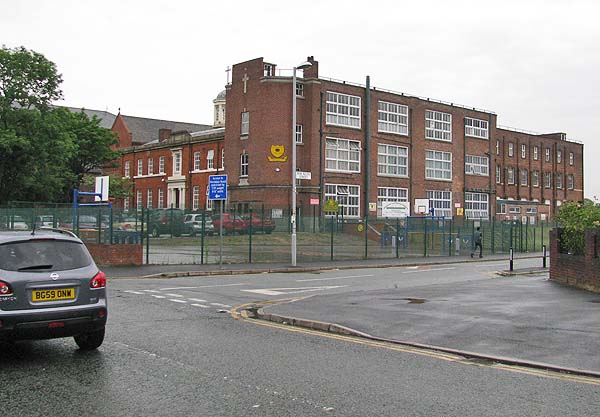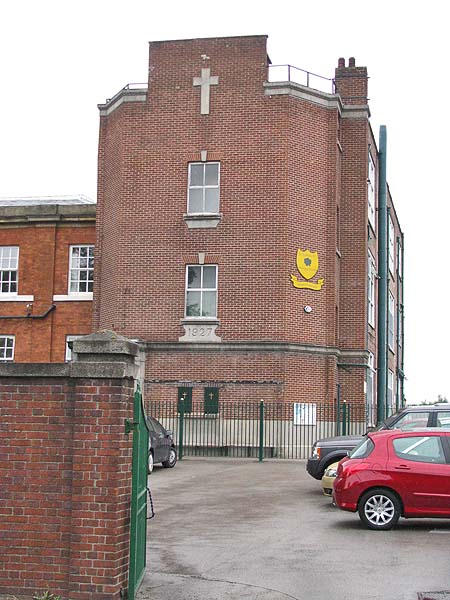 Beside it on Livesley Street is the rectory.