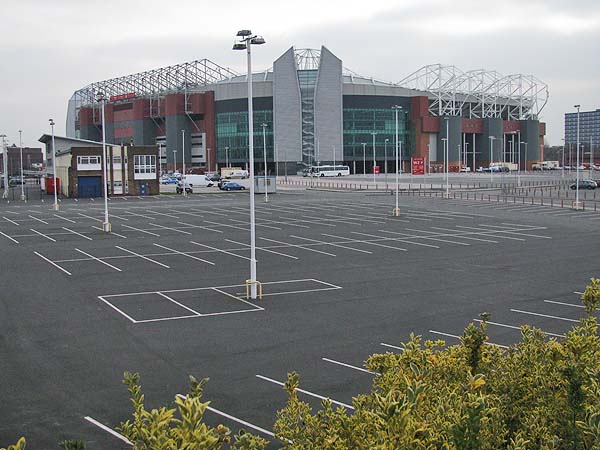 Many iconic figures have played and coached at Old Trafford and some of them are commemorated in the memorials on the site. Across from the stadium on Matt Busby Way is this statue of George Best, Dennis Law and Bobby Charlton, entitled the "United Trinity".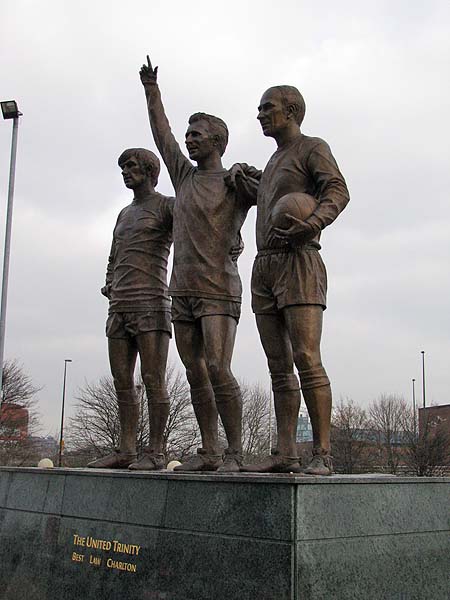 Matt Busby himself stands on the "touchline" above the entrance.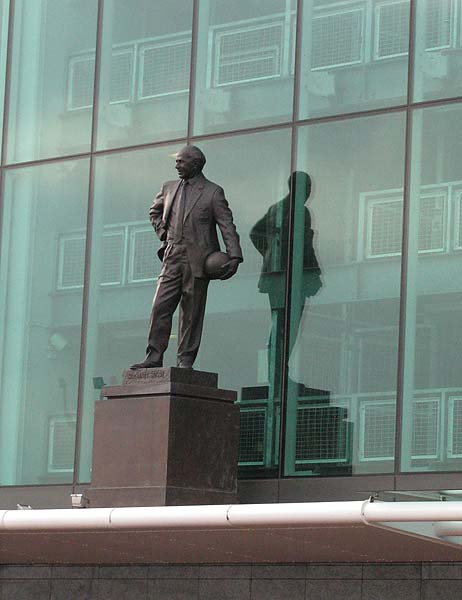 The day that will never be forgotten though is February 6th 1958 when Busby's Babes were returning from a European fixture and their plane crashed at Munich airport. The clock that marks the moment of that crash has been moved from the front of the stadium and is now afixed to the side of the East Stand.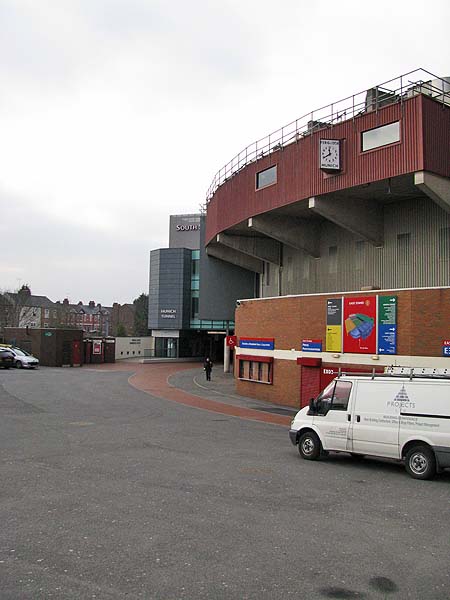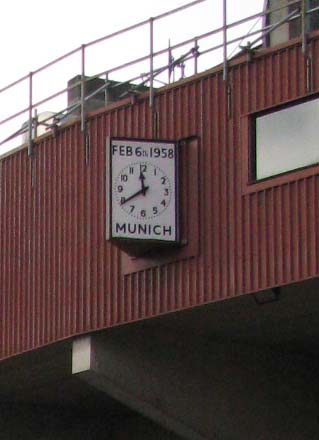 Nearby stands another memorial to those who died in the crash.