Fairfield Moravian Settlement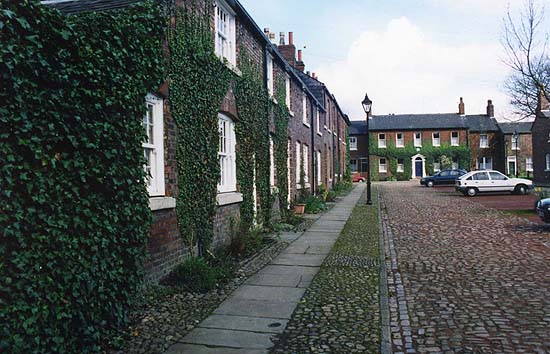 If you turn off Fairfield Road int Fairfield Square you feel as though you have jumped back in time. In fact you have slipped back into the late 1700s and you stand on cobbled streets among Georgian houses. This is the Fairfield Moravian Settlement that opened in 1785. It was planned and built by Moravians and it functioned as a self-contained village with its own inn, shop, bakery, farm, laundry, fire-engine, night-watchman and it's own doctor. There were separate houses for sisters and brethren. The single men operated a bakehouse and the single Sisters had a farm, a laundry, and did beautiful needlework.
The Moravian Church was started in the late fourteenth century. The members objected to some of the practices of the Roman Catholic Church and wanted to return the church in Bohemia and Moravia to what he believed were the simpler practices of early Christianity. These were some of the earliest Protestants, rebelling against Rome more than a hundred years before Martin Luther.
Education was important to the Moravian culture and in 1793, Day Schools were opened alongside Sunday schools and the pupils included non-Moravian children. During the nineteenth century, the Moravians were responsible for seven Sunday schools, a mechanics institute and a night school. They also had their own library.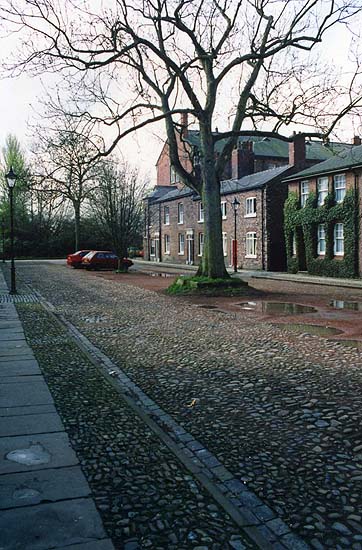 However historic the settlement is it is far from being a museum. The streets may be cobbled and the houses Georgian but the community is very much part of the 21st century. The Moravian settlement that is in existence today incorporates a blend of "stone paving, cobbled streets and gardens", but despite it's historic village appearance, the area is still home to a vibrant and living community.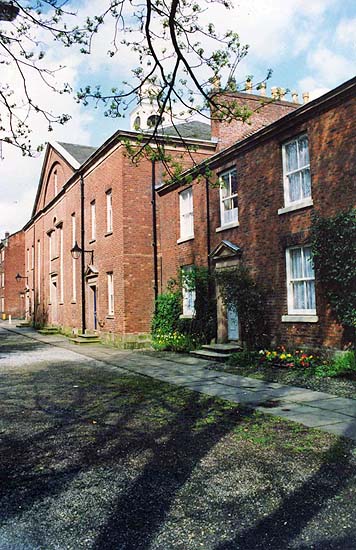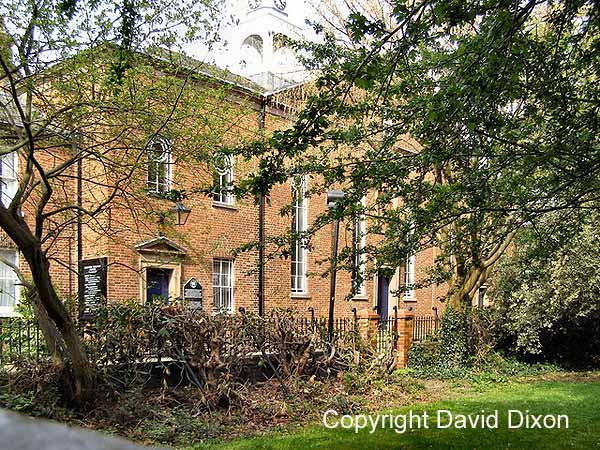 The images above and below are shown here with the permission of
David Dixon
The watchman no longer makes his nightly rounds, and what once were fields are now tightly packed steets of houses. There are about fifty reb brick cottages facing the cobbled streets with mature trees adding to the character of the community. In the middle is the Church, the High School is located to to one side and the College to the other. On the south side of the settlement is the Burial Ground.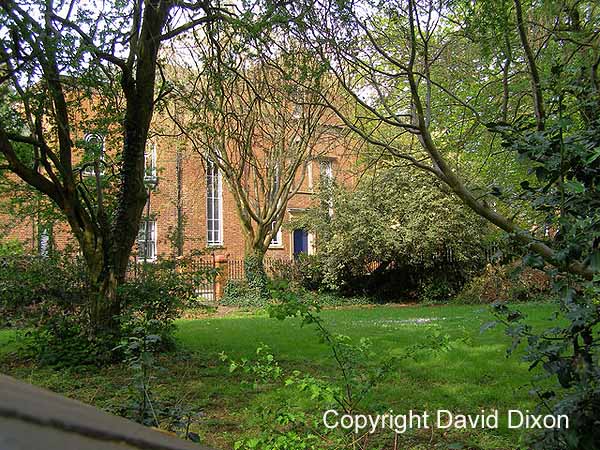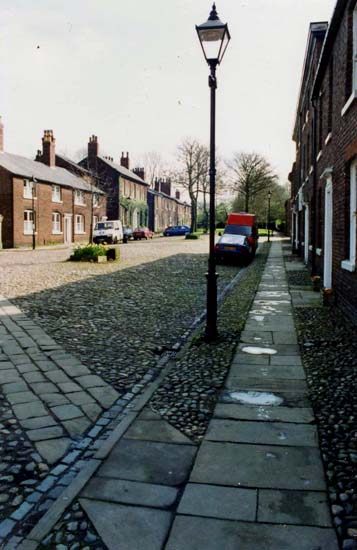 What follows is a pamphlet that the community offers to visitors.