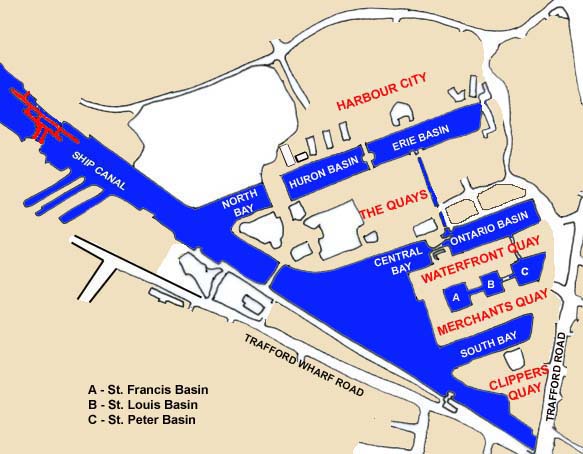 The Mode Wheel Locks are the last locks on the Ship Canal before the Salford Docks. The two locks here lift ships the thirteen feet to the level of the Salford basin. Before the Ship Canal was built and this was the Mersey and Irwell Navigation there was a corn mill at this spot. The mill was water powered and the wheel was called "Maud's Wheel" which over the years has been corrupted into Mode Wheel and used to name the area.
The walls of the locks were built of concrete which is lined with brick above the waterline. Cornish granite has been used for finishing touches like copings. Water enters the locks by means of sluices positioned in tunnels within the walls. The tower seen below is part of the pumping system that controls the flow of water.
Below you can see the Mode Wheel Locks and the nearby dry docks in 1948.