Former Salford Central Fire Station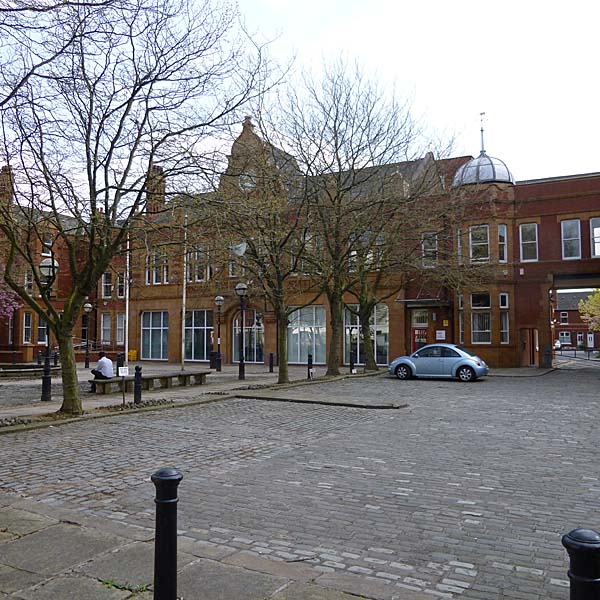 What was once the forecourt of the Salford Central Fire Station is now a relatively tranquil public space with trees and benches.. In stark contrast to the Manchester Central Fire Station on Whitworth Street which has languished in a state of increasing decay since it closed, the Salford equivalent has been beautifully restored and given a new lease of life. Today the main building has been converted by Salford University to accommodate its Council Chamber and three small boardrooms. The redesign of the former fire engine bays into meeting spaces involved retaining the fireman's poles and the walls are graced by portraits of university chancellors by the Salford artist Harold Riley. The Harold Riley Archive is accommodated within the buildings surrounding the square.

The red brick and buff terracotta building, designed by H. Kirkly and opened in 1903, includes a central range featuring a shaped gable, balcony and clock face.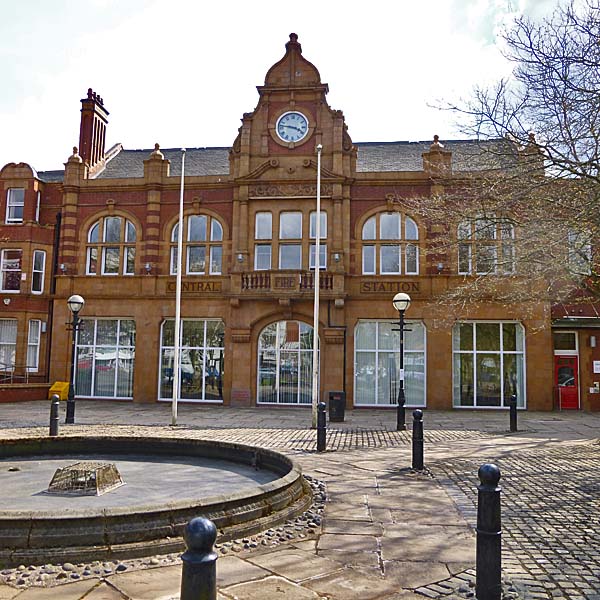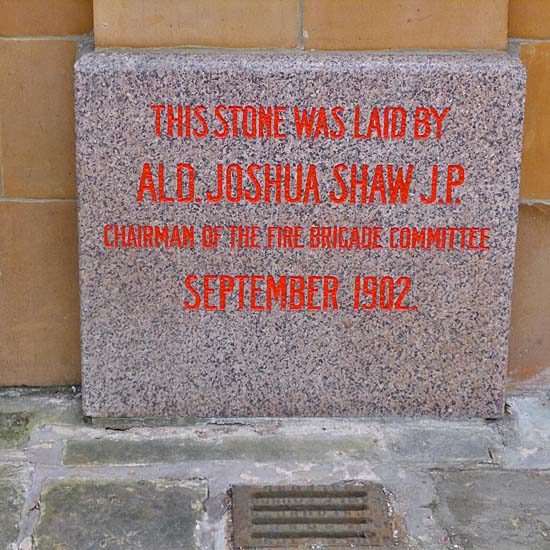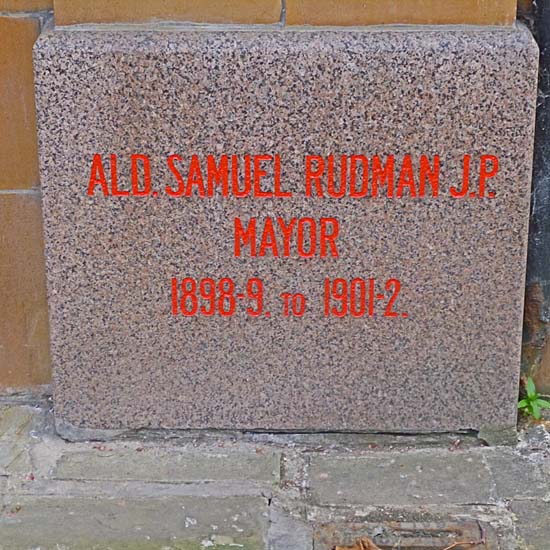 On one side is the former residence of the chief fire officer who, when it opened, was Albert Bentley.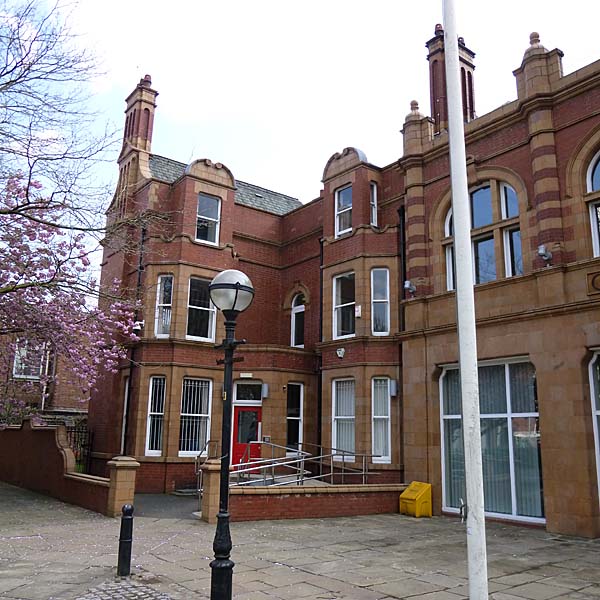 On the other side of the square is a second range of garage doors. A history of the Salford Fire Service indicates that in 1903 when this station opened,
"F
ire cover was extended to Prestwich and the running of the ambulances was taken over from the police."
Perhaps these garages were for ambulances.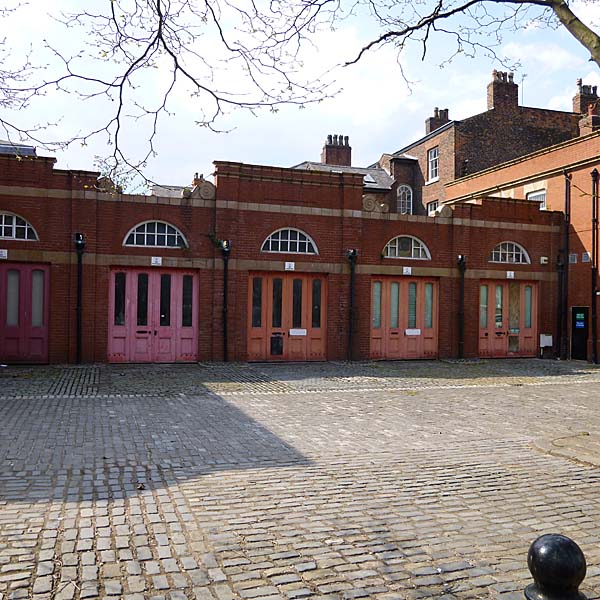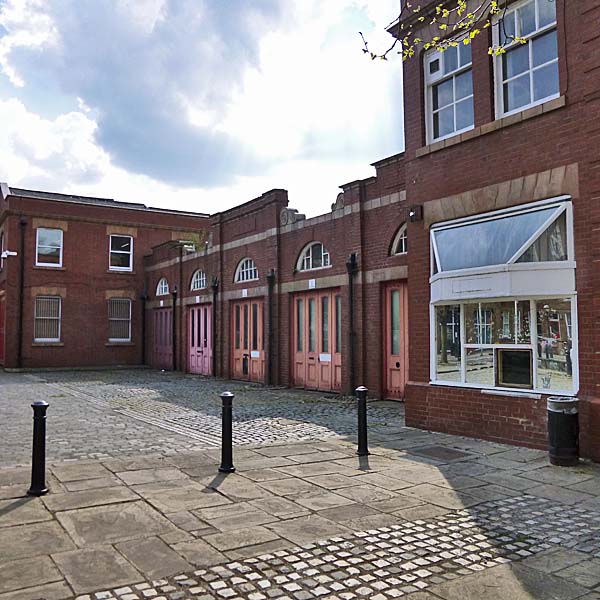 Behind the fire station building is a square of houses built originally to accommodate firemen and their families. The square is lined on three sides by two and three-storey terraced houses. You can see them in the aerial image below from the 1940s.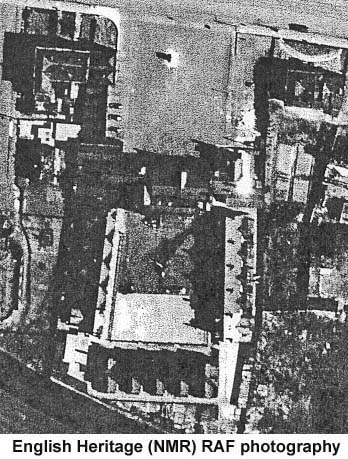 In the centre of the square is a landscaped area of trees, shrubs and raised bed plantings. When the station was operating the square was used by the firemen for training and the cleaning of the fire engines and hoses.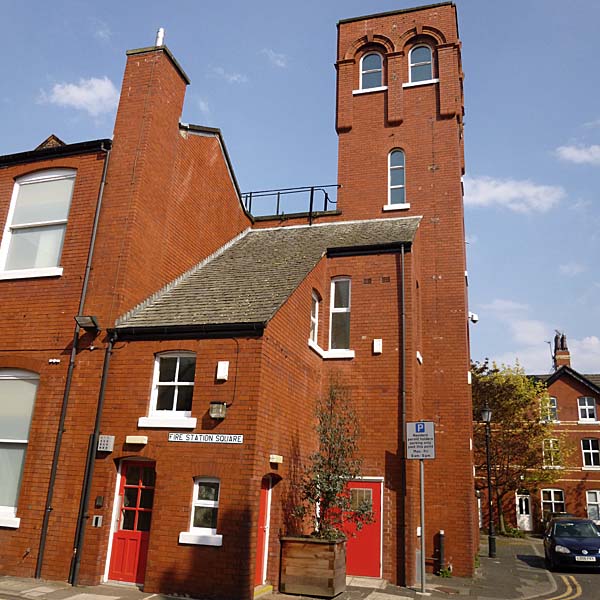 Today both the fire station and the houses on the square are listed as Grade A buildings on the Salford Local List.
******************
In the square in front of the fire station is a war memorial dedicated to the men of the Lancashire Fusiliers. The memorial was designed by J and H Patteson in the form of a cenotaph surmounted by a sphinx. It was unveiled by the Earl of Derby in July 1922.