I don't know when the hotel was built but it seems that it occupied a site where Sir Ashton Lever had previously had a house. An illustration of the house, that you can see by following the link below, is dated 1783 so the White Bear was built after that. Lever once owned the land between Ancoats Lane and the Daube Holes near the street that we now know as Piccadilly, which was then called Lever Row. The map below, dated 1751, illustrates a very rural Manchester "town" centre.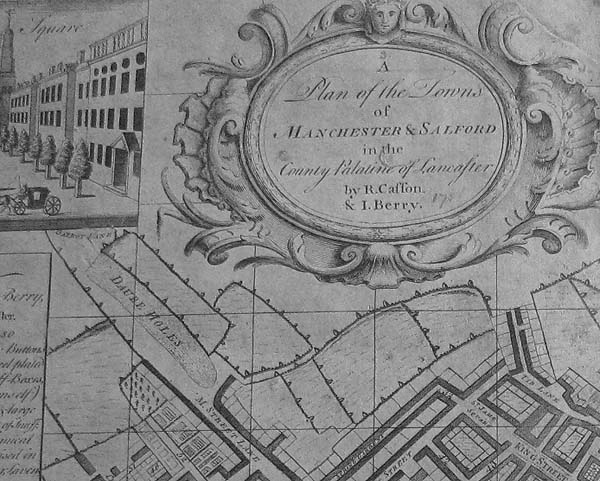 The "Daube Holes" were pits from which clay had been excavated to make wattle & daub houses. The pits flooded to create a pond that was later transformed into a small lake in front of the Infirmary.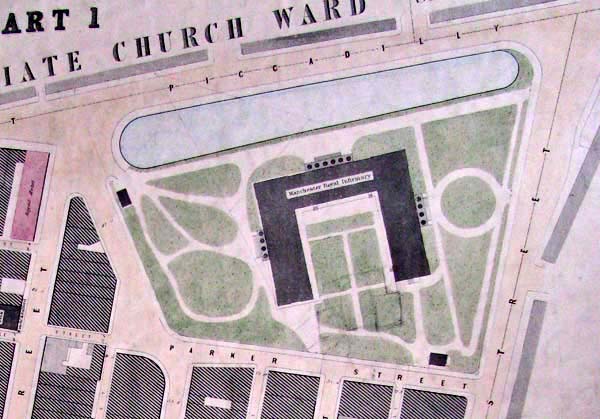 The extract from the Adshead Map above is shown with the permission of Chetham's Library
Sir Ashton Lever and his wife occupied the house that you can see by clicking on the link below, and it eventually gave way for the construction of the houses that became the White Bear Hotel
Ashton Lever's House circa 1783
The White Bear is indicated by a red arrow in the drawing below.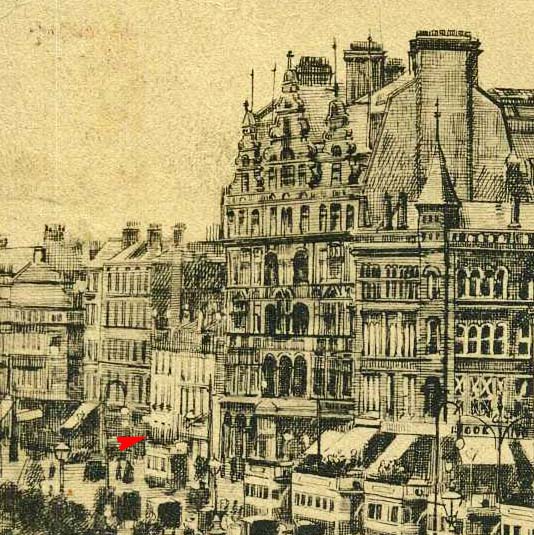 The White Bear is still on the site in 1889 according to a map of that date but by the time the photograph below was taken the hotel was gone and replaced by a rather oriental structure with an onion shaped dome.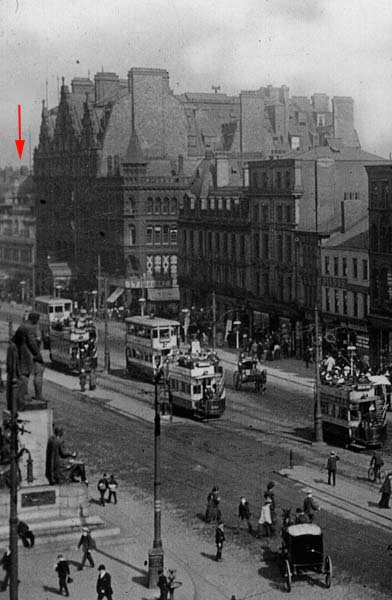 This was the Kardoma Cafe that according to Pevsner was built in 1910 to a design by W. A. Thomas & C. Heathcote. Whether this was a completely new building or a reconstruction is unclear but the new building, although very different in style, retained the same lower height in relation to the buildings on either side. The Kardoma Cafe later became the Lyon's Popular State Cafe.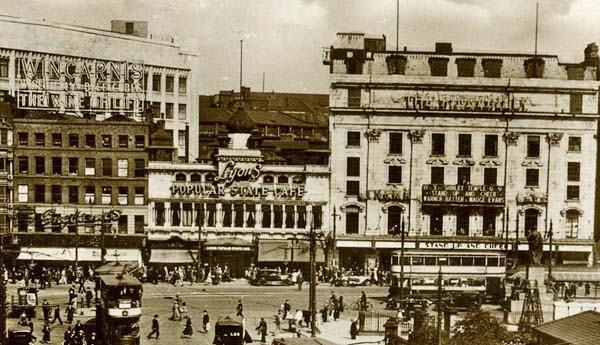 Below you can see the site today. The White Bear Hotel - later the Kardoma Cafe - later the Lyon's Cafe is now a branch of Superdrug.