Queen's Theatre - York Street & Spring Gardens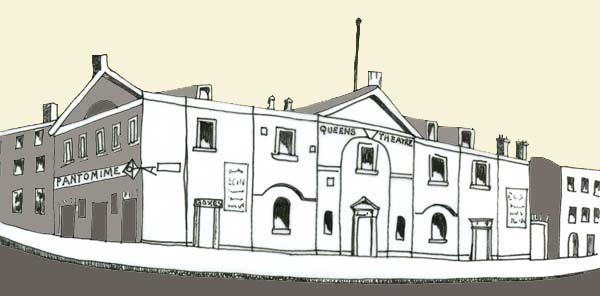 The Queen's Theatre occupied the corner of York Street and Spring Gardens. It was apparently built on the site of an earlier theatre called The Theatre Royal, that was destroyed by fire in 1789.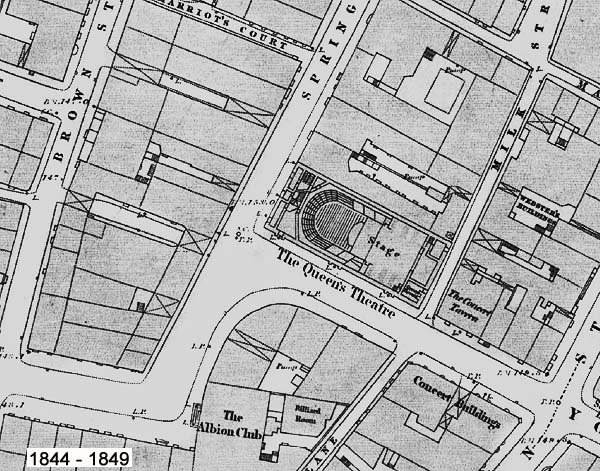 The new building was called The New Theatre Royal until 1809 when it became the New Amphitheatre before finally becoming The Queen's Theatre. Information that I have seen suggests that the Queen's Theatre was demolished in 1869 and replaced by a warehouse. If this is the case, the warehouse had a short life because the Goad Map of 1901 indicates that Parr's Bank was being built on the corner of Spring Garden and York Street.
The Parr's Bank closed a long time ago and today the building is occupied by a bar called The Athenaeum.