The Hippodrome - Oxford Street


The Hippodrome sat on the west side of Oxford Street across from the monumental St. James Building. It was designed by the famous theatre designers Frank Matcham who was responsible for many theatres throughout the country, including the Buxton Opera House, the Everyman Theatre in Cheltenham and the Ardwick Empire. Matcham also had a hand in refurbishing the Manchester Palace of Varieties across Oxford Street, later known as the Palace Theatre.


As you can see in the image below, at one end of the building there was a bar offering "Bass on Draught".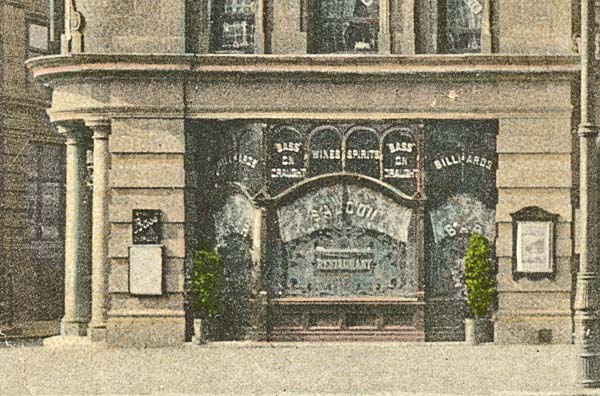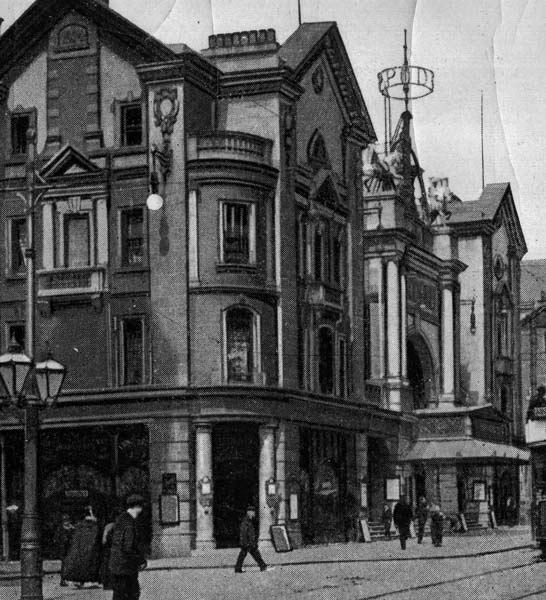 At the other end was the "Advanced Booking" office.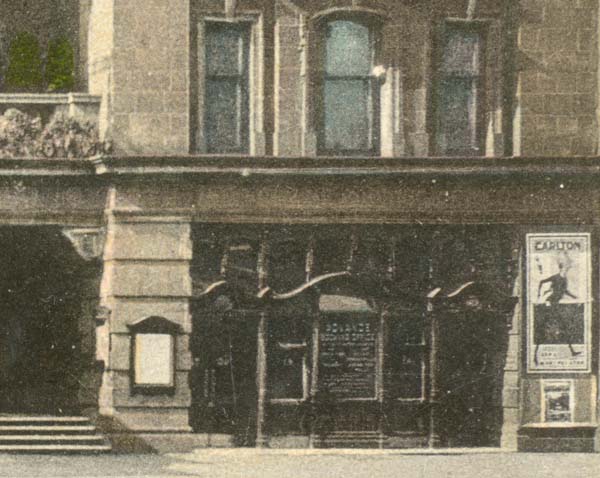 The Hippodrome was built in 1904 and provided entertainment to the people of Manchester until 1935.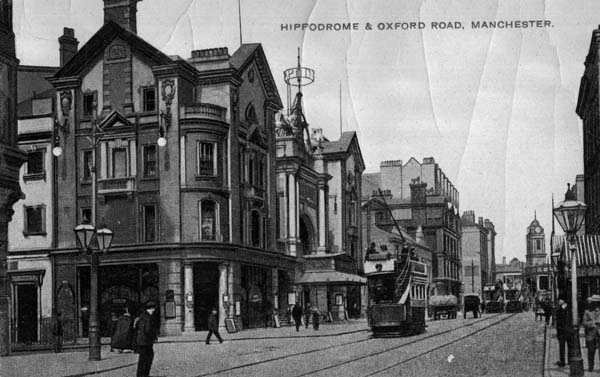 In 1935, the Hippodrome was demolished to make way for the construction of the art deco Gaumont Cinema, seen on the left of the image below.
It took only 6 months to erect the Gaumont on the site.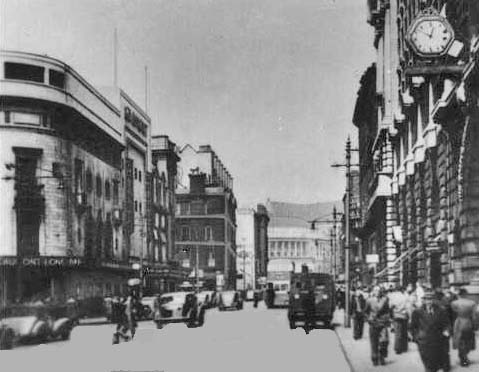 Its demolition not only made way for the building of the Gaumont but also sparked a refurbishing of Matcham's Ardwick Empire and its renaming as the Manchester Hippodrome.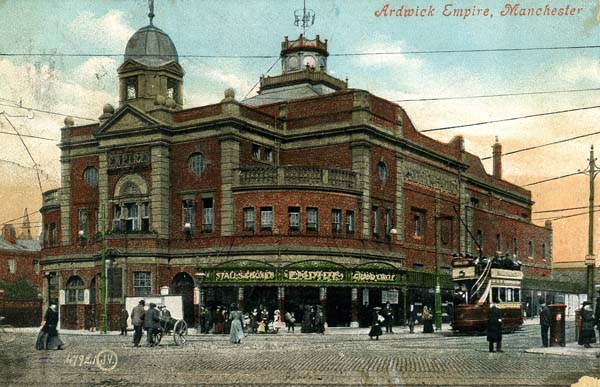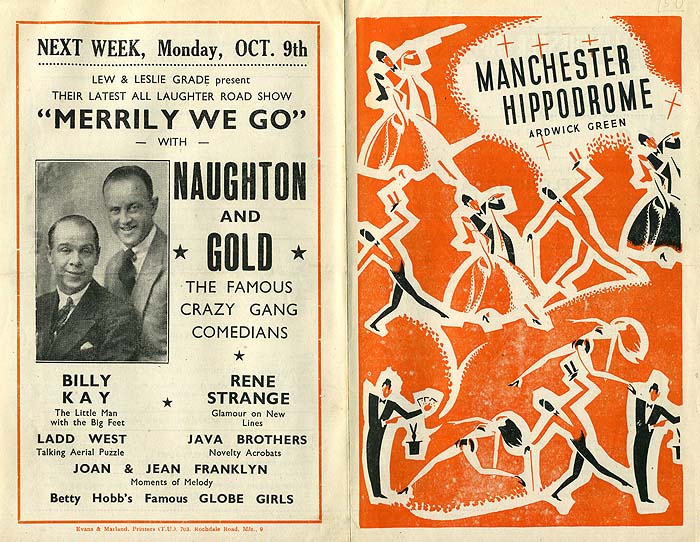 The site on Oxford Street, that was once home to the Hippodrome and then the Gaumont, is now home to an NCP Car Park.
Close Window