The Grosvenor Hotel occupied the corner of Deansgate and Victoria Bridge Street close to the Cathedral and Exchange Station.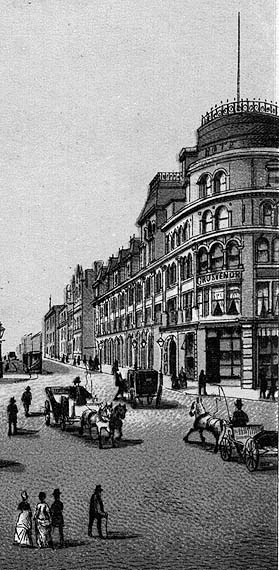 The aerial photograph below was taken in 1953. The area marked within the red line marks the position of the Grosvenor Hotel. You can see at the corner of Deansgate and Victoria Bridge Street, the corner tower of the hotel.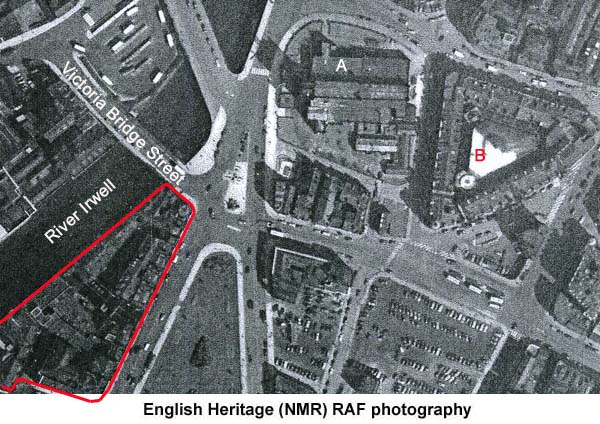 If you click the link below you will see the Grosvenor Hotel in 1957, when it was clearly still open for business.


Grosvenor Hotel 1957
You can see the hotel in the image below, shown with the permission of
Ben Brooksbank
. The photograph was taken during the 1960 from the corner of Market Street and Deansgate. The Grosvenor's corner tower can be seen at the far end of block of buildings on the left of the image.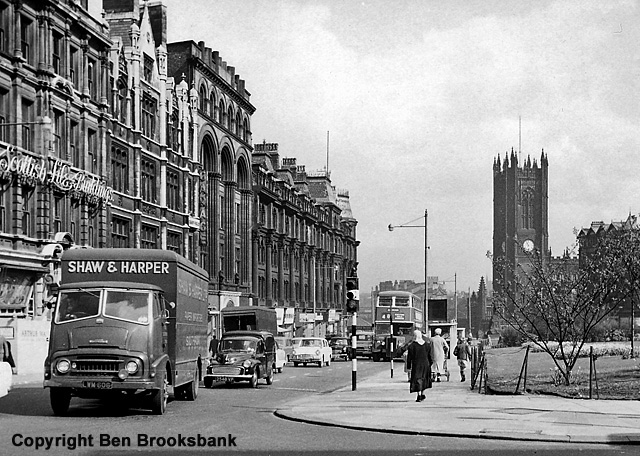 Today the site, along the River Irwell at the junction with Victoria Bridge Street and Deansgate, is occupied by the Renaissance Hotel and a multi-storey car park.