In 1778 two Manchester grain merchants, Thomas Caister and Thomas Fry set up a brewery in the Strangways district. The location was aparently chosen because it was just outside the city limits and therefore not subject to a grain tax levied by local mills. The brewery can be seen on the 1844 OS map.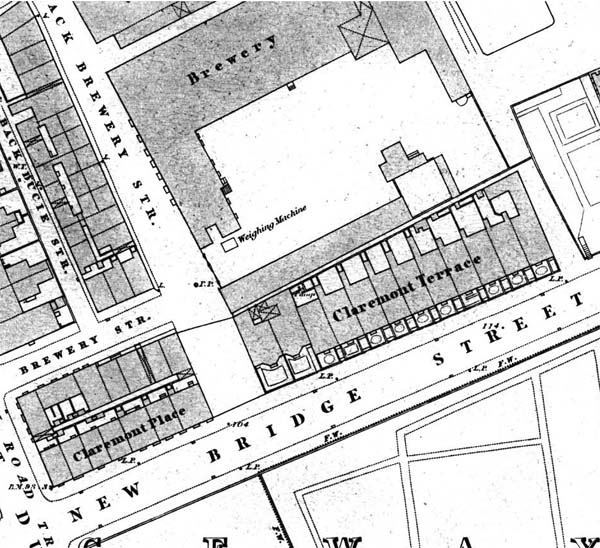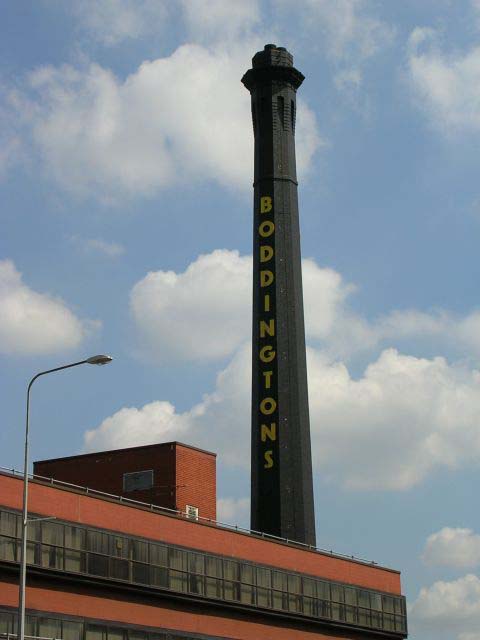 © Copyright Keith Williamson and licensed for reuse under this Creative Commons Licence



In 1832, fourteen years before that map was drawn, Henry Boddington joined the brewery as a travelling salesman. In the years that followed he became a partner and then in 1853 the sole owner. The brewery remained in the Boddington family's control until 1989. In that year it was sold to Whitbread who subsequently sold it to Interbrew.

In 2005 Interbrew, now branded as InBev, closed the Strangeways Brewery and moved production to breweries in Wales and Scotland. The brewery itself was demolished and now all that remains, to show that it was there, is the brewery chimney standing in an outdoor car park.