The Ardwick Cemetery



The Ardwick Cemetery used to occupy a site near Hyde Road and Devonshire Street behind the Nicholls Hospital building (marked A in the image below) that today is the Nicholls Campus of City College.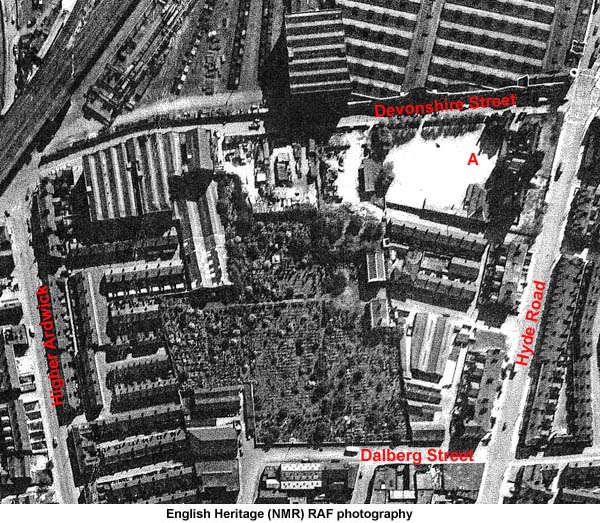 The cemetery opened in 1838 and can be seen in the map segment below, dated 1844. As you can see, at that time it was a simple rectangular shape.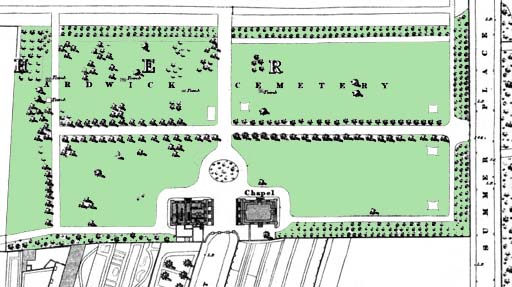 By 1953, the date of the aerial image below, the cemetery had expanded eastwards.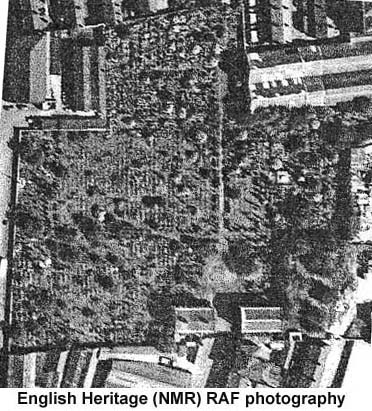 The cemetery operated until 1950 by which time some 80,000 people had been buried within its grounds. Among the famous people interred there was the scientist John Dalton. Such was his reputation that after his death his body laid in state in Manchester Town Hall and apparently 40,000 people filed past. It is said that on the day of the funeral 100 coaches followed the funeral cortege to Ardwick Cemetery. The statue of John Dalton, that once stood in Piccadilly, is now located outside the John Dalton Building of Manchester Metropolitan Museum. Beside the statue, just visible on the right of this photograph, is the granite top of Dalton's tomb at Ardwick.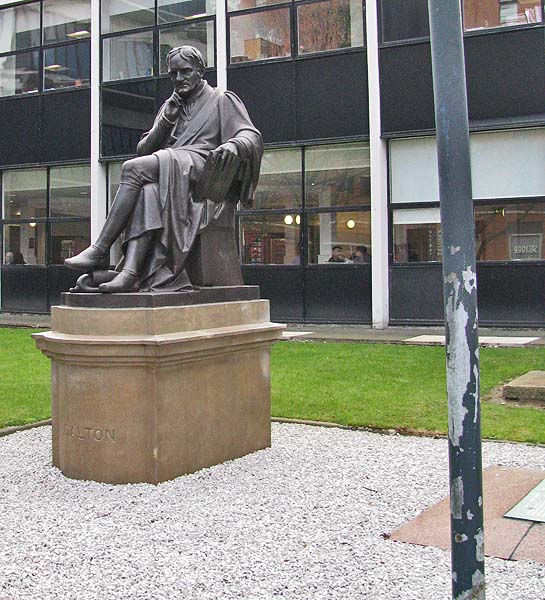 In the 1960s the site was converted into sports fields called Nicholls Field. A sign at the site, commemorating the opening on June 16, 1966, lists the prominent people buried in the cemetery.

JOHN DALTON, scientist 1766 - 1844.
SIR THOMAS POTTER, first MAYOR of MANCHESTER 1773 - 1845.
ERNEST JONES, the Chartist 1819 - 1869.
BUGLAR ROBERT HAWTHORNE 52ND LIGHT INFANTRY
who won the VICTORIA CROSS at DELHI in 1857.

And many others of all walks of life
who served GOD and the CITY in their day and generation.