St. Philip's Church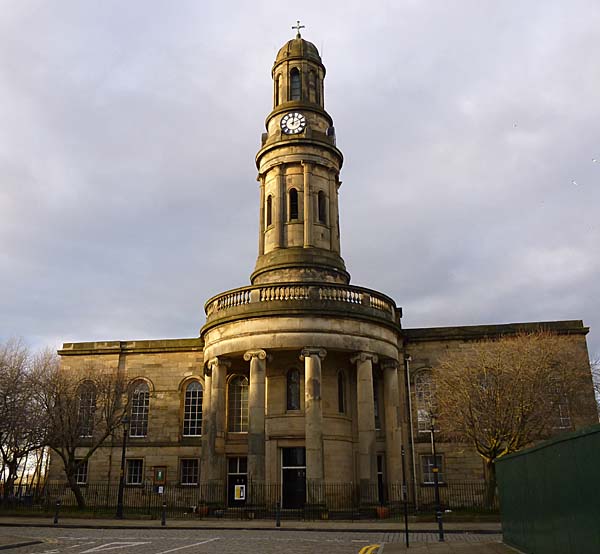 St Philips Church Salford sits a short distance off Chapel Street in an enclave of cobbled streets and Georgian buildings. It was completed in 1824. The design is in a Greek style created by the architect Sit Robert Smirke. In the "Lancashire : Manchester and South-East" edition of Pevsner's "The Buildings of England" the church is described as,
"A commissioners' church (cost £14,670). ... Semicircular porch with unfluted Ionic columns, balustraded parapet, round pilastered tower in diminishing stages, with a domed cap."
As the engraving below shows there was no clock originally. It seems to have been added in 1832 and manufactured by Whitehurst & Co of Derby.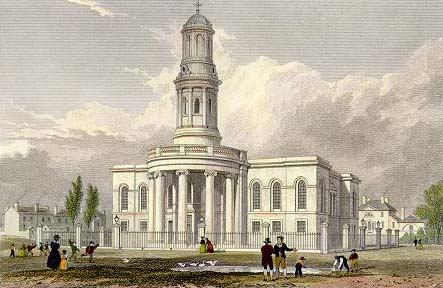 The church became St Philip's with St Stephen in 1962 when St Stephen's church on St Stephen St closed and the congregations merged. The site of St Stephen's church is still a small park between Trinity Way and St Stephens St. The church says of itself that, " St Philip's with St Stephen is a friendly congregation, who are proud of their history of social action and uplifting worship. The area is now one of the most desirable in Greater Manchester but in the past, has been one of the poorest communities in the country. The congregation includes locals new and old – and people from a wider area with connections to the church. St Philip's worships in the Anglican tradition and is committed to being inclusive of everybody."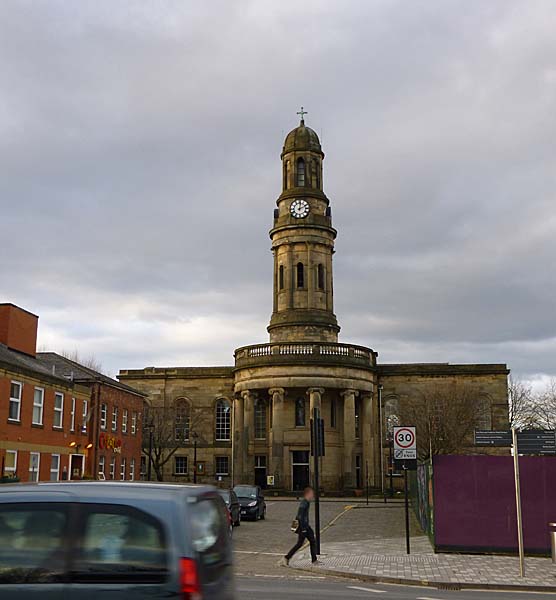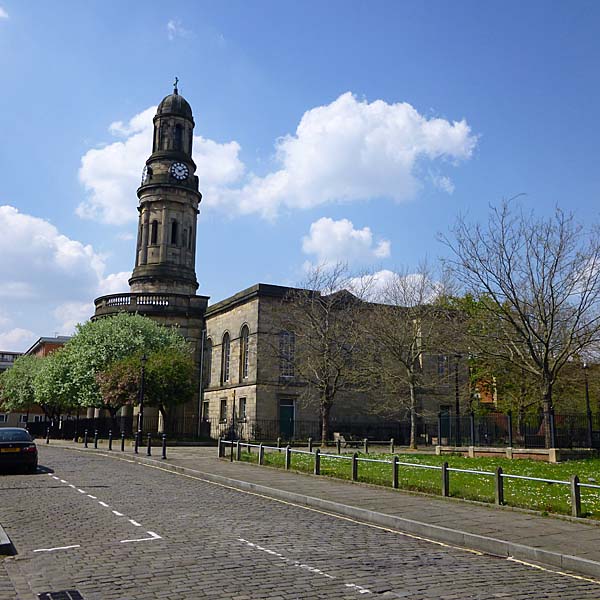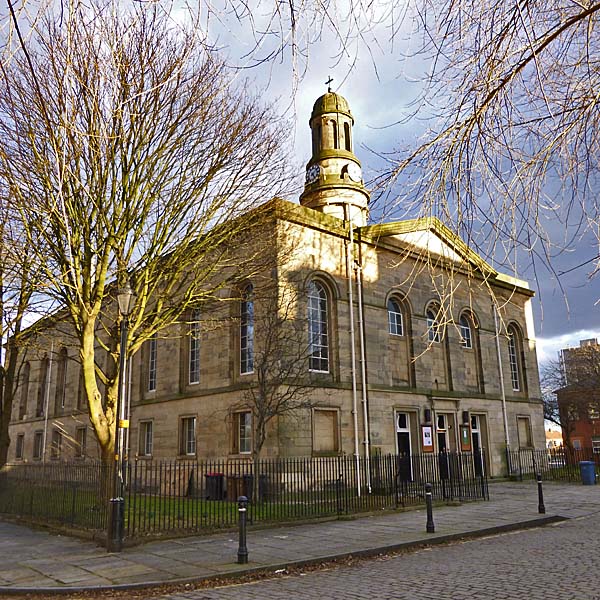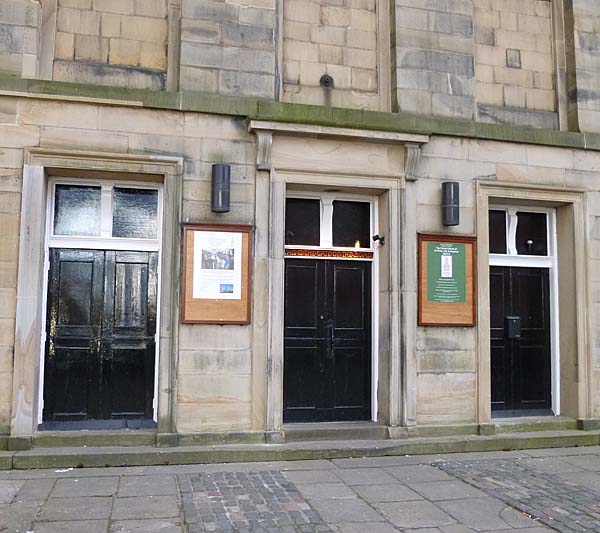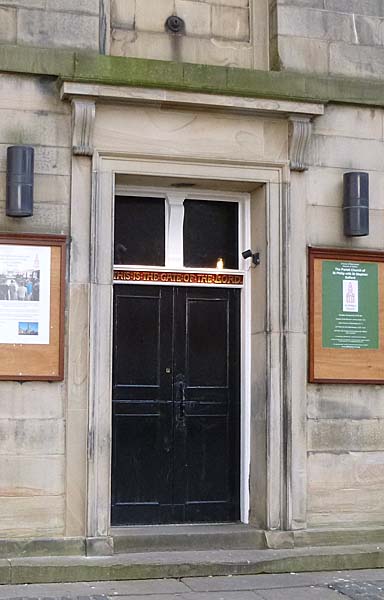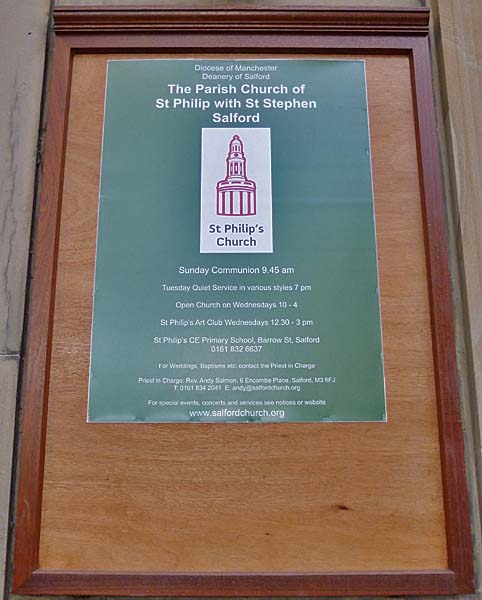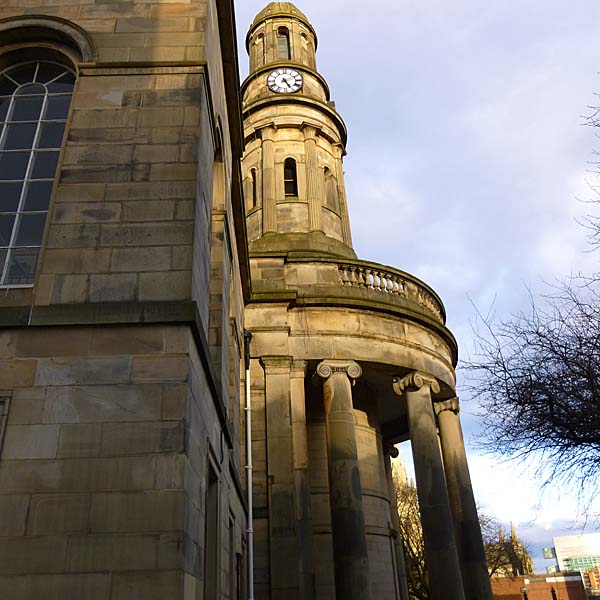 Beside the church is a large iron sculpture of two sycamore seeds created by Andrew McKeown. It said to represent life and growth emerging from the decline of the traditional engineering and manufacturing industries.