St. Mary's Church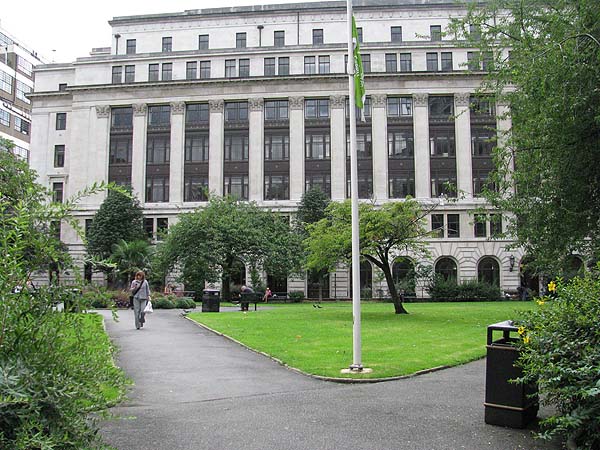 Parsonage Gardens is a small green oasis between a number of tall buildings close to the River Irwell. It is the site of the former St. Mary's Church that was erected in 1756
.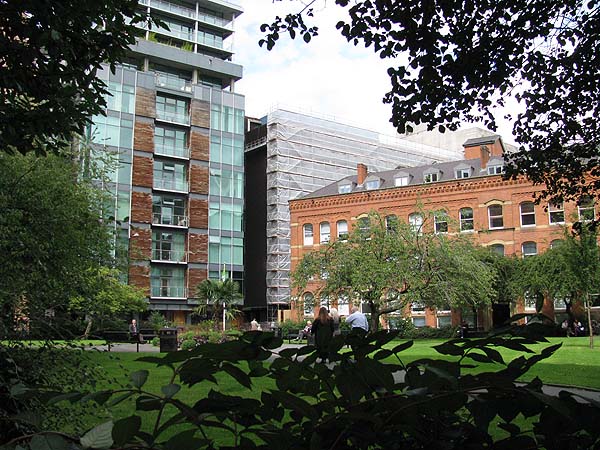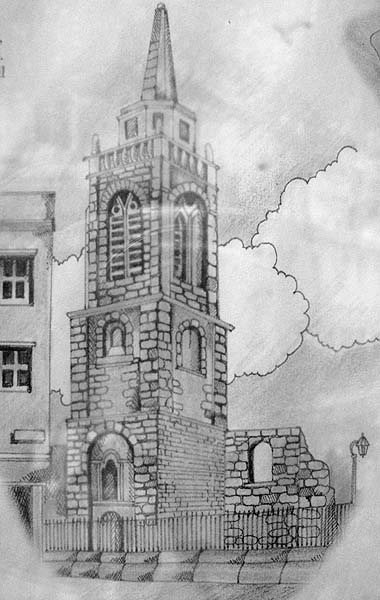 A sign on the site says that, "For many years it enjoyed the patronage of the gentry who lived in the houses that surrounded the square.
"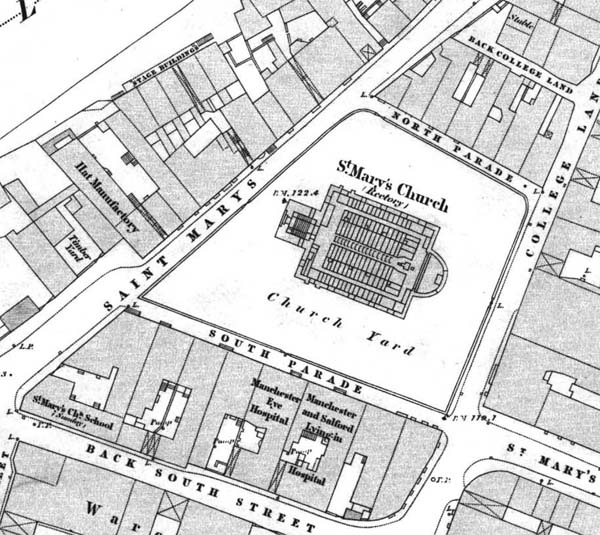 When much of the population left the centre of town many of the churches were deserted. Several were demolished, and St Mary's was the first to go. The last regular services were held on the last Sunday of 1887, and the church was finally closed after a service on October 4th 1890, at which the last Rector, the Rev. Richard Tonge, officiated. The Parish was then united with St Ann's.
The aerial photograph below taken by the RAF in 1953, and shown here with the permission of English Heritage, shows the site of Parsonage Gardens.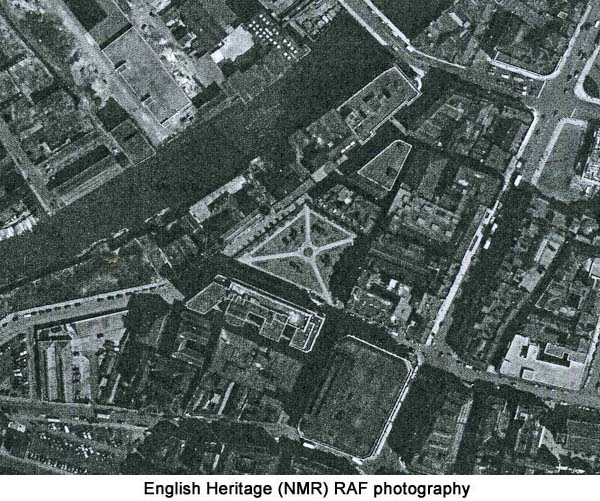 Below are two images that compare Parsonage Gardens today and in the early years of the last century.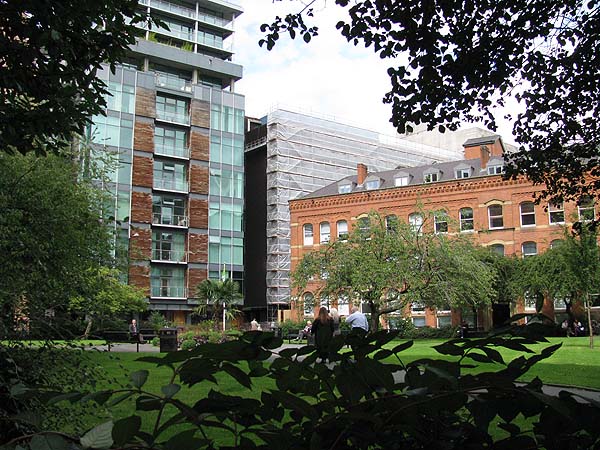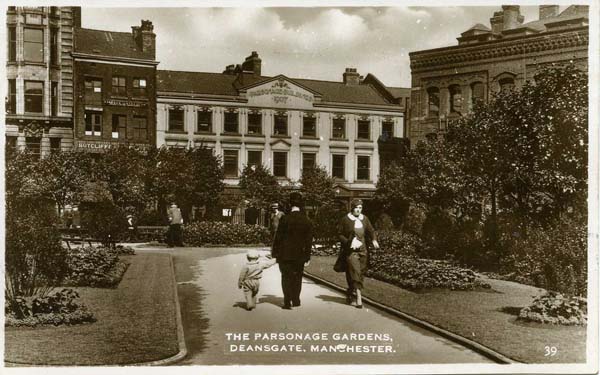 The image above is shown with the generous permission of Jenny Scott from Adelaide, Australia.