The image above is taken from the Casson map of Manchester & Salford of 1741.
Sacred Trinity church sits on an island of land with the railway to the north and Chapel Street to the south. On the west is Bury Street and on the east Blackfriars Road. Much of the existing building dates from 1752. It enjoys a Two Star Listed Building protection. Restoration and restructuring work took place in 1874 and again in 1980. The money to build the church came from Sir Humphry Booth, a Salford benefactor.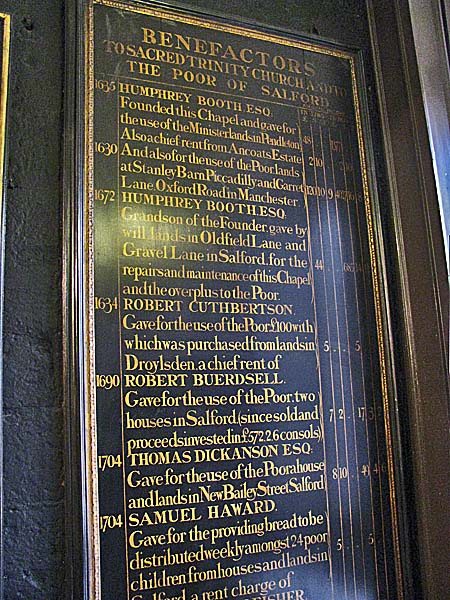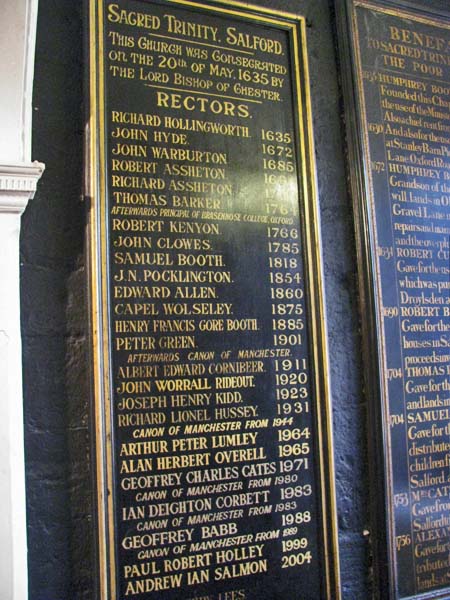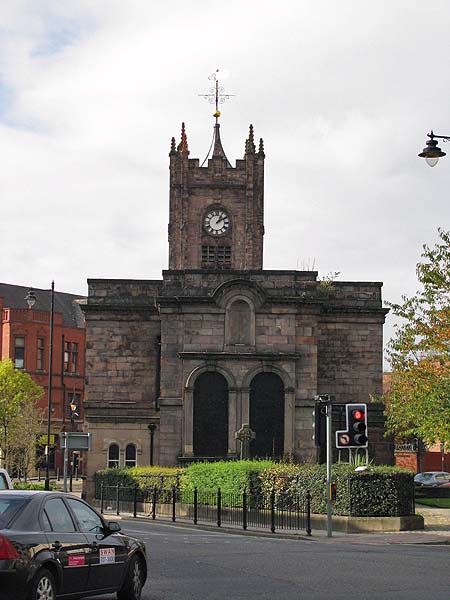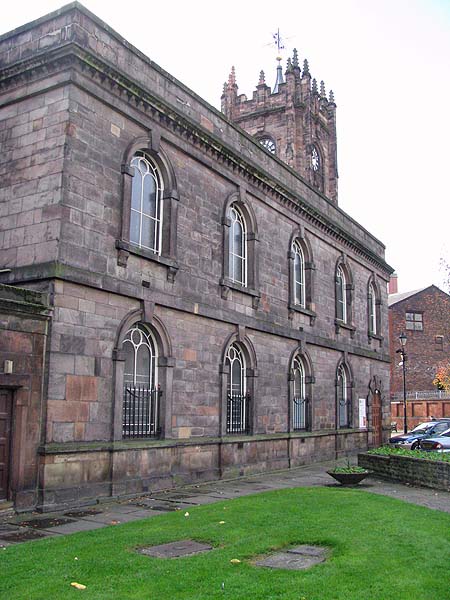 The church claims among is parishoners William Webb Ellis who was christened there. Webb Ellis is famed as the inventor of the game of rugby and today the winners of the Rugby World Cup are presented with the William Webb Ellis Trophy. My great-grandmother was married here in 1880.