All Saints Church was consecrated on April 12th, 1820. The building consisted of a chancel, nave, aisles and a domed tower. It was partially destroyed by fire in February of 1850 but was restored and reopened by Christmas of the same year.
Below is a wonderful image of the church from the Cedar Street Slide Collection, shown here with the permission of
Chetham's Library
.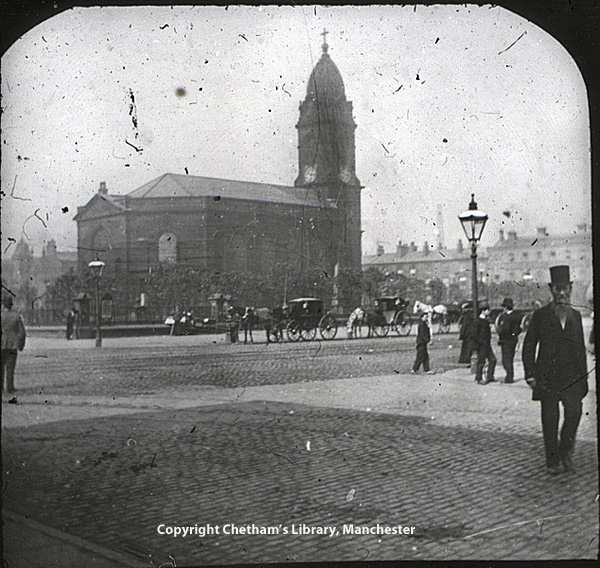 Below is the same view in 2014.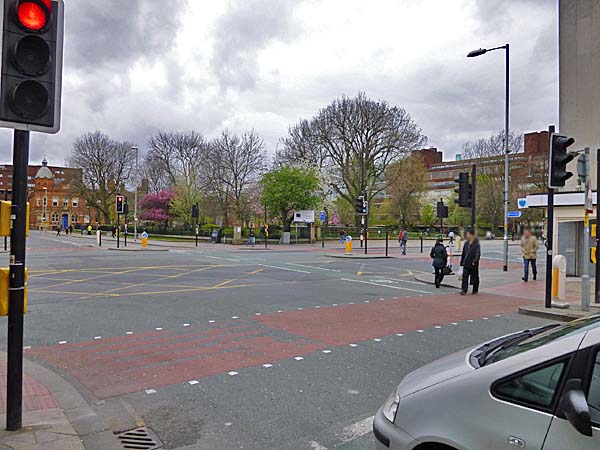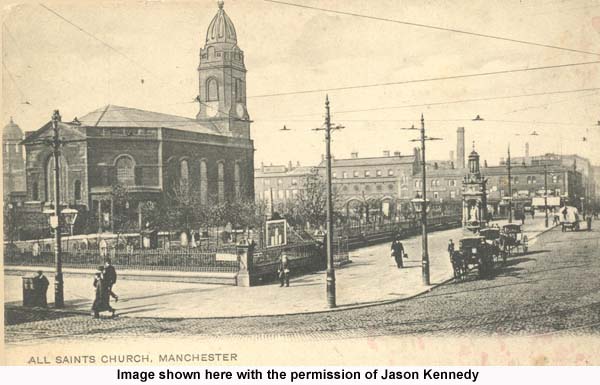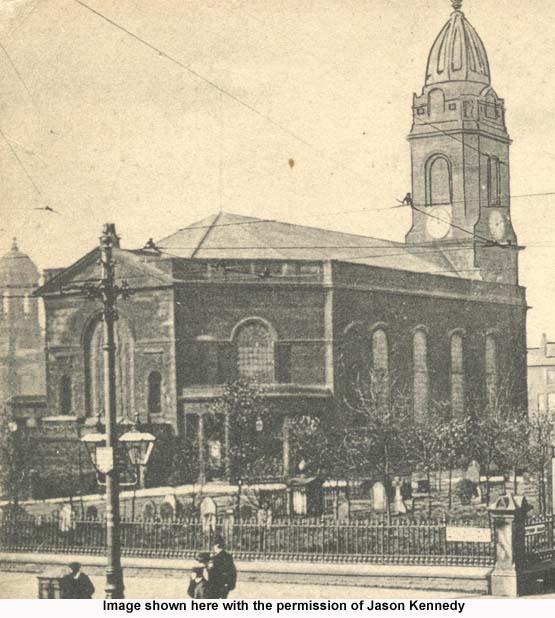 All Saints Church gave its name to an area of Manchester just south of the city centre. It is no longer with us because heavy damage during the Manchester Blitz led to its demolition some years later. You can see the building in this RAF photograph taken in 1946
Like some other Manchester churches, though, the churchyard remains in the form of a public park. In fact, the graveyard which surrounded the church had been converted into a children's playground as early as the 1930s. Today a fine park stands in Grosvenor Square with only a plaque to remind us that the church once stood here.