Built in 1910 as the Manchester and Salford Wesleyan Mission by the architect W. J. Morley. Today the building is home to Brannigans, a large and popular bar.
The fascia is clad in yellow Burmantofts terracotta.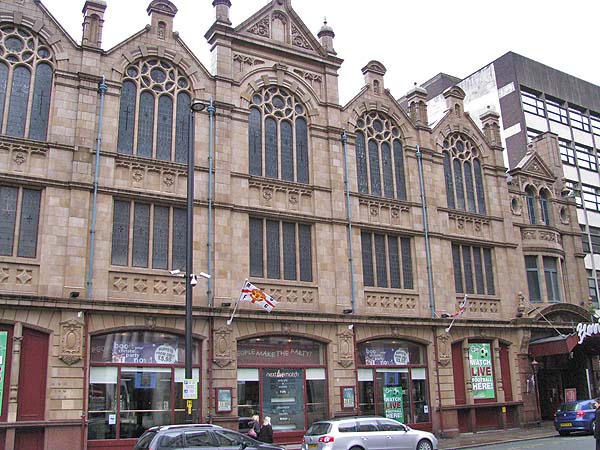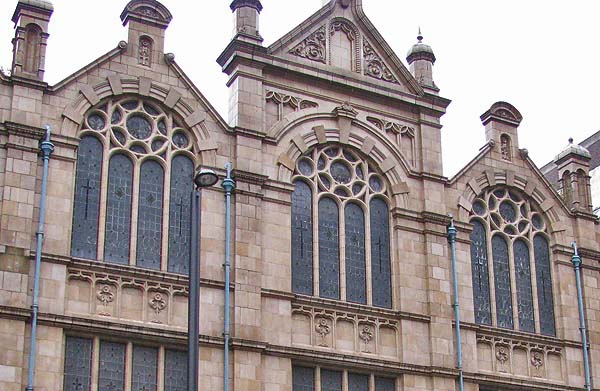 The ground floor had lecture halls and classrooms.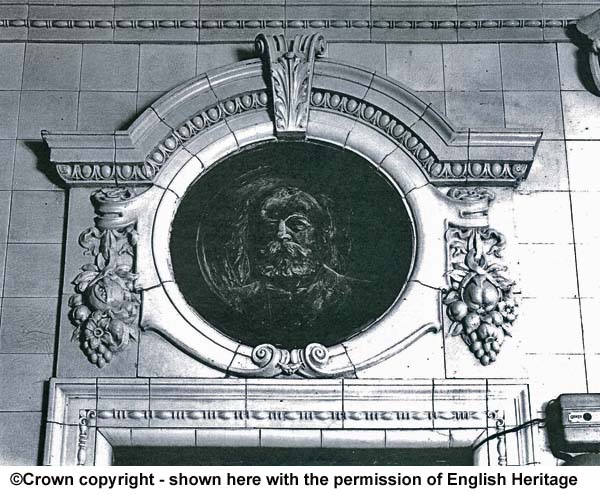 A staircase leads up from the foyer to a large hall.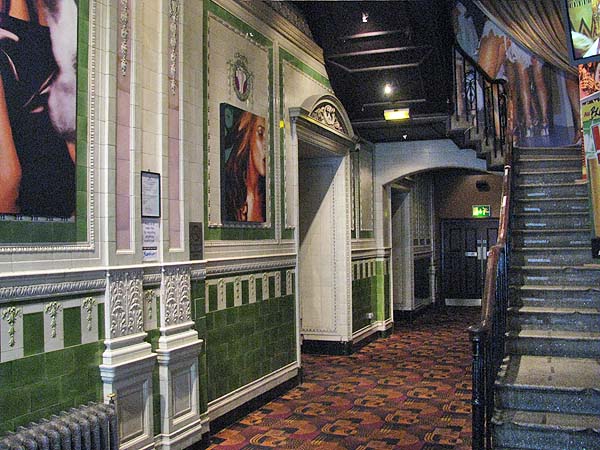 Pevsner describes it as follows: "A tile clad foyer has stairs leading up to the huge (disused) upper hall, which seated more than two thousand, with horseshoe gallery and rostrum with an ornate organ case. Upper arcades of cast-iron columns have decorated spandrels."
Below the back of the building on Bootle Street