The Hulme Arch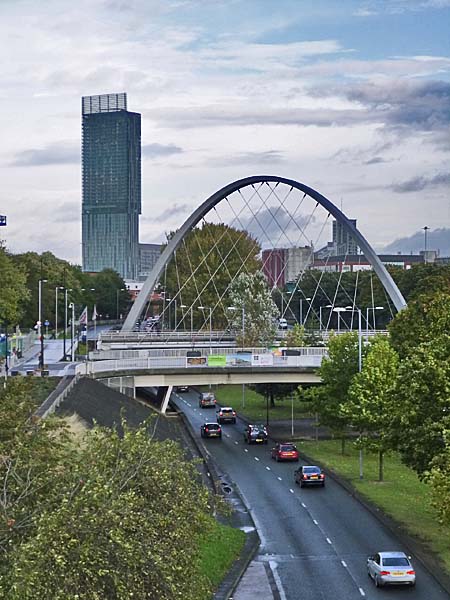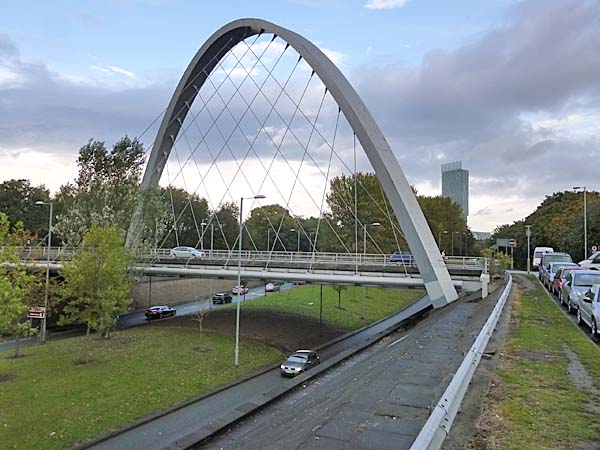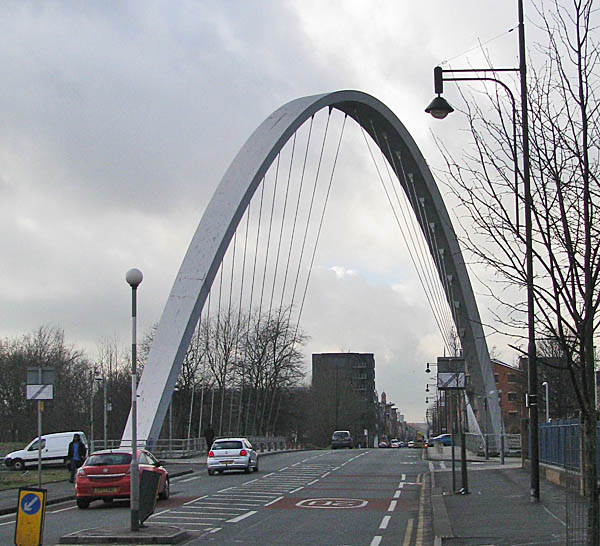 The Hulme Arch spans Princess Road and provides access
for pedestrians and traffic commuting from Hulme into the university and hospital corridor along Oxford Road. The bridge was designed by Chris Wilkinson of the architectural practice of Wilkinson Eyre.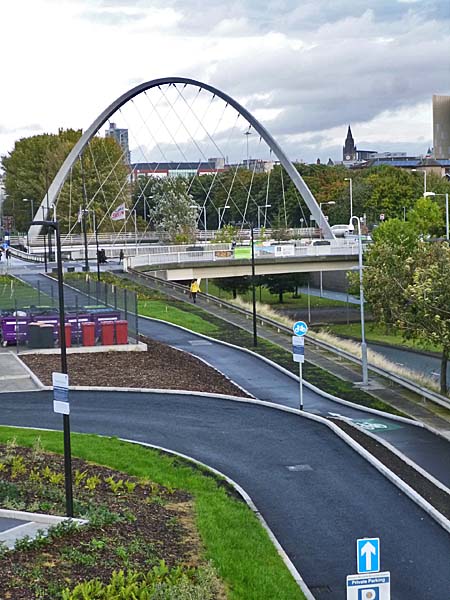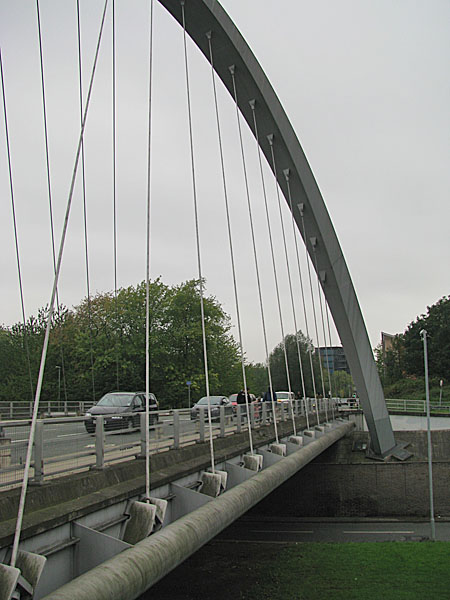 They describe the Arch as follows: "
The design achieves visual complexity from geometric simplicity. The 25m high arch is parabolic in form, its trapezoidal section tapering in opposite directions in both plan and elevation. Two sets of cable stays are arranged to interlock and overlap, fanning out in opposite directions to create a set of planes which twist and change as the driver passes below."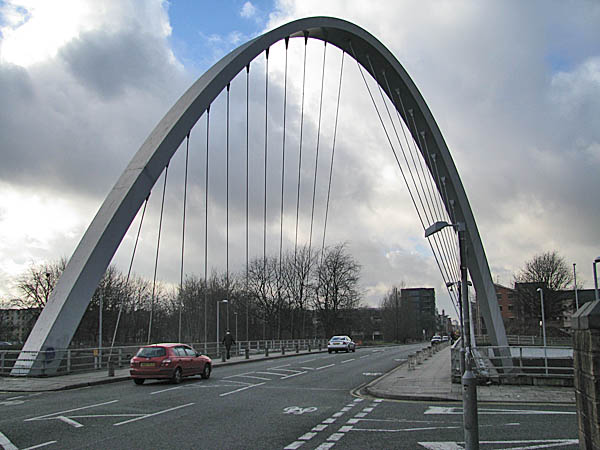 Prior to the redevelopment of Hulme in the 1960s and 70s, Stretford Road was a vibrant shopping corridor. (Click on the links below to see images of Stretford Road in the 1960s.)

It cut through the district before entering All Saints and becoming Cavendish Street as it passed through Grosvenor Square. (click on the link below to see Cavendish Street in 1972)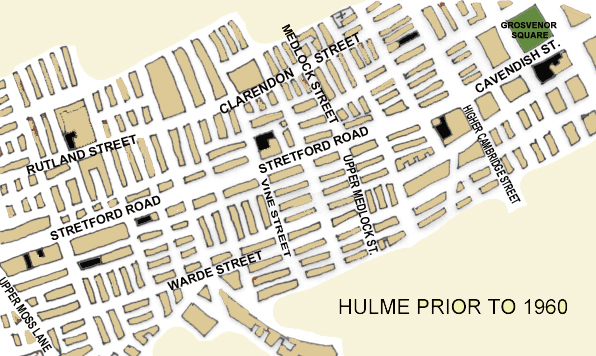 In 1965 the architectural practice of Wilson & Womersley submitted a plan for a £4 Million redevelopment of Hulme which involved the construction of thirteen tower blocks, low-rise concrete blocks connected together by aerial walkways, and the four six-storey crescents connected by walkways and bridges.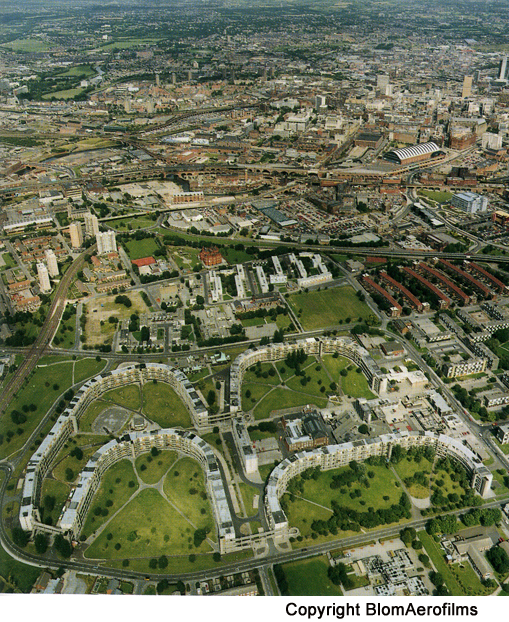 The image above is shown with the generous permission of
BlomAerofilms
The now infamous Hulme Crescents were constructed across what had been Stretford Road and traffic heading into the city centre was diverted around the crescents via Royce Road or Rolls Crescent (named in honour of the Rolls Royce factory that was once located in Hulme). Stretford Road disappeared between Chorlton Road and Princess Road to be replaced by a pedestrial pathway known as Hulme Walk.

In the 1960s the Mancunian Way had been constructed across the top of the Hulme district and later Princess Road was built along the route of Medlock Street. Princess Road passed by Hulme in a deep cutting and this was a significant barrier between the centre of Hulme and the Oxford Road corridor. In 1991 work began on the demolition of the Crescents and a complete rethink of the housing provision in Hulme. The completion of the Hulme Arch in 1997, at a cost of £2Million, once again opened up a transport corridor along the route of the old Streford Road. The new section of road between Chorlton Road and Princess Road, is known as Birchall Way.